This is an archived article and the information in the article may be outdated. Please look at the time stamp on the story to see when it was last updated.
Good morning…it's finally Carb Day! A busy, fun day ahead at the track and the weather continues to remain tranquil. Expect another great sunrise ahead and yet another dry day too. Sunshine will reign overhead and temperatures will remain well above the seasonal average (76°).
Although it will be getting hotter today, the humidity still is holding in a somewhat comfortable range. That said, the UV index will remain high (apply the sunscreen) and hydrating will be a must–so drink more water than normal.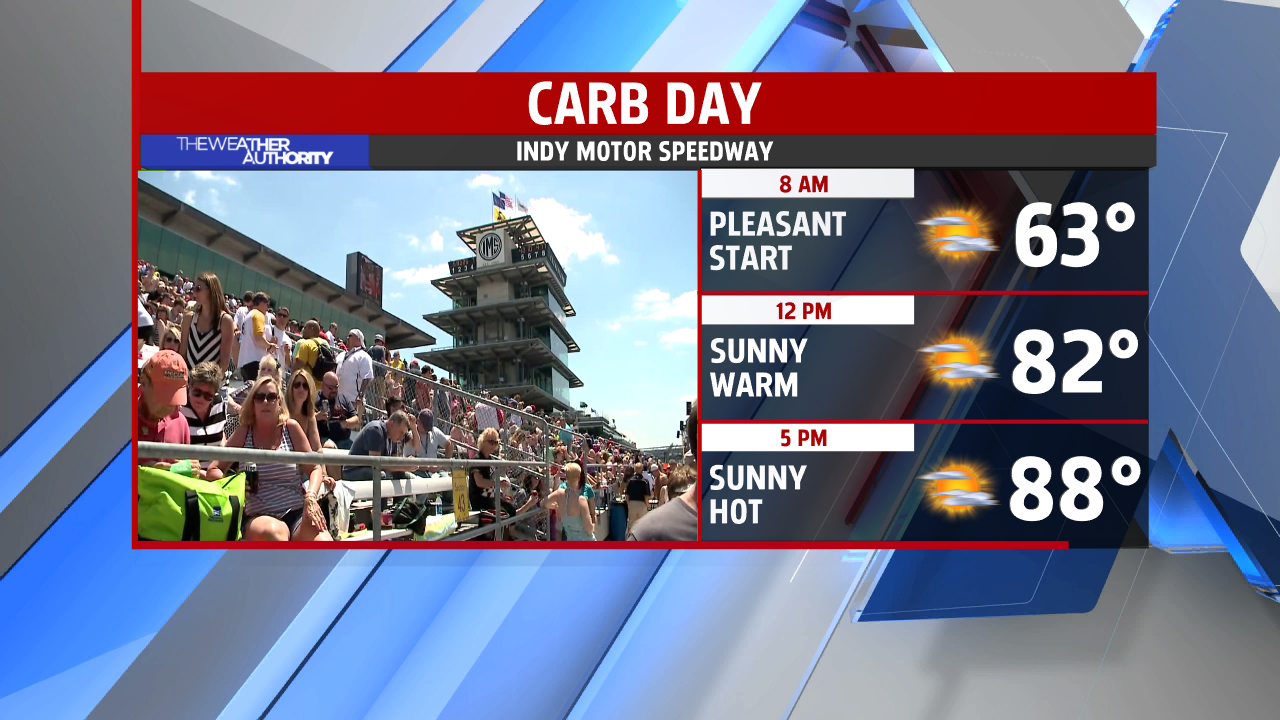 Storm chances remain in the forecast (40%) for Saturday and could be around as early as sunrise! Spotty stuff off and on through the day expected but many dry hours are anticipated, too. Keep all plans but know a plan B may be needed in your neighborhood for a brief time. Higher dew points and higher humidity will make for a stickier day and pattern for the rest of the holiday weekend.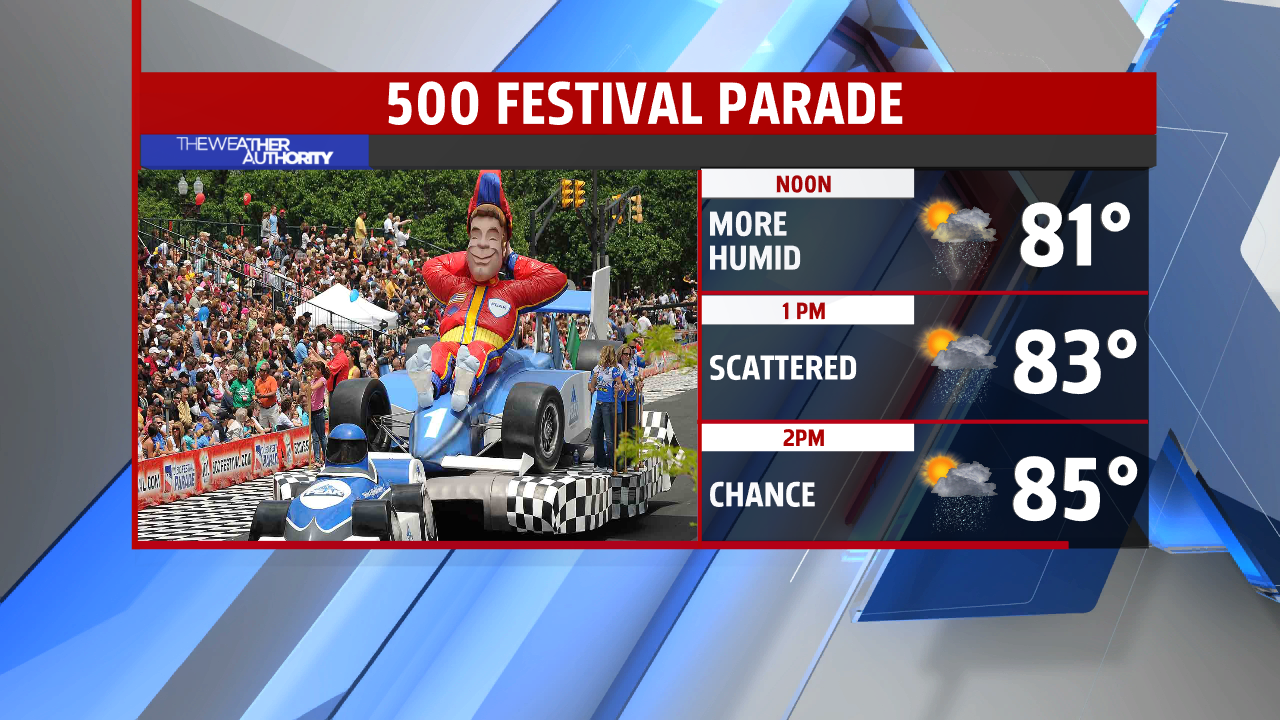 Race day still looks hot and sticky with a late-day storm chance (after the race). If we hit the forecast high of 89°, this would tie for the 7th hottest on record! This type of heat, combined with higher humidity and dew points, could push our "feels like" temperatures well in the 90s. Needless to say, prepare for the heat now!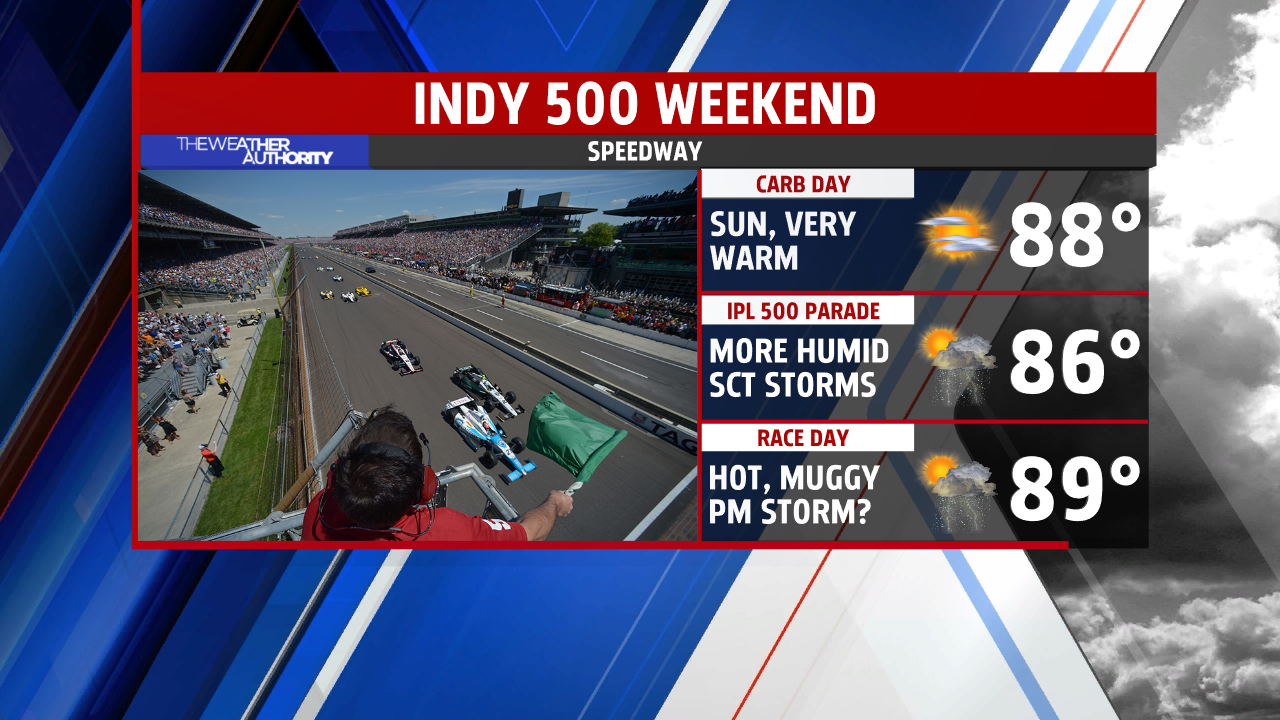 More heat expected for Memorial Day, while we continue to monitor the Gulf of Mexico and any tropical weather that could impact us by late week.