This is an archived article and the information in the article may be outdated. Please look at the time stamp on the story to see when it was last updated.
Sunday was certainly an active weather day. Storm reports indicated several downed trees, power lines and strong wind gusts.
These storms dumped a lot of much needed rainfall across central Indiana.
We received more rain today than we did for the entire month of May.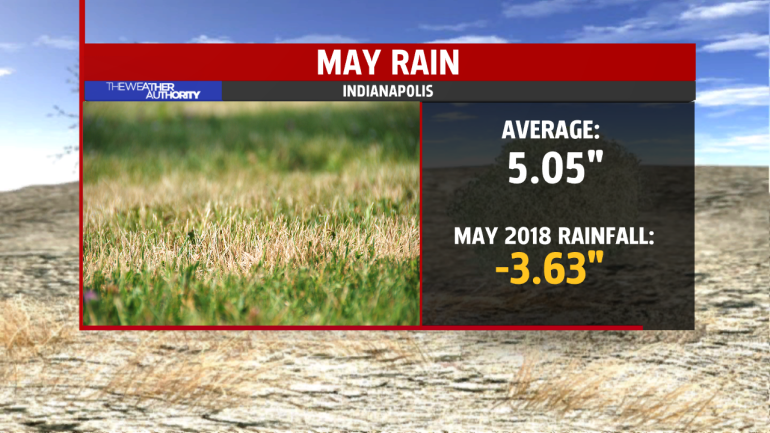 Part of our area is under a Flash Flood Watch until 8 AM Monday morning.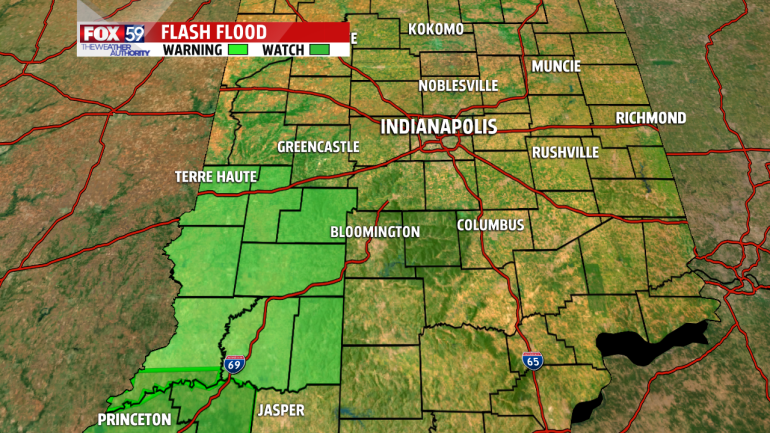 More rain and storms are possible overnight and Monday.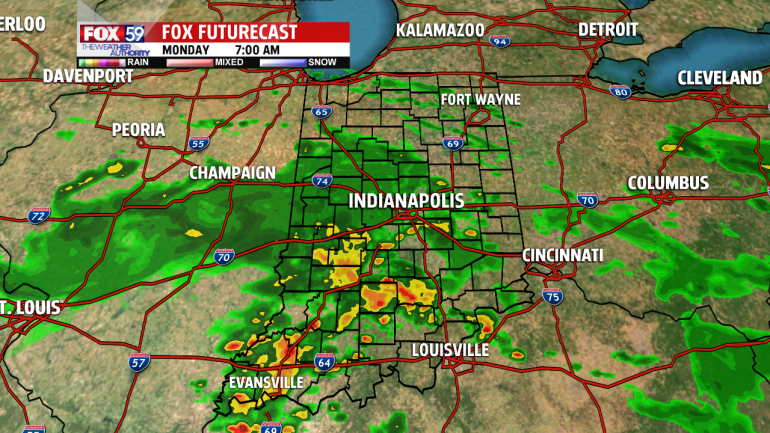 On and off rain chances will linger for the next several days. Temperatures remain mild Monday but it's not until mid-week before we see a break from the humid air.