This is an archived article and the information in the article may be outdated. Please look at the time stamp on the story to see when it was last updated.
CHILLY TUESDAY MORNING
The coolest of the season but it is already easing. Good Tuesday evening everyone. Early morning lows included patchy frost levels (36° or cooler) in many outlying areas. The coolest we found was a 35-degrees low in Ellettsville.
This is the first time since September 12th and 13th that we've had back to back days below normal. This chill is brief and will not derail what is the warmest October in 10 years. To date October 2017 in running nearly 8-degrees above normal and 6th warmest on record.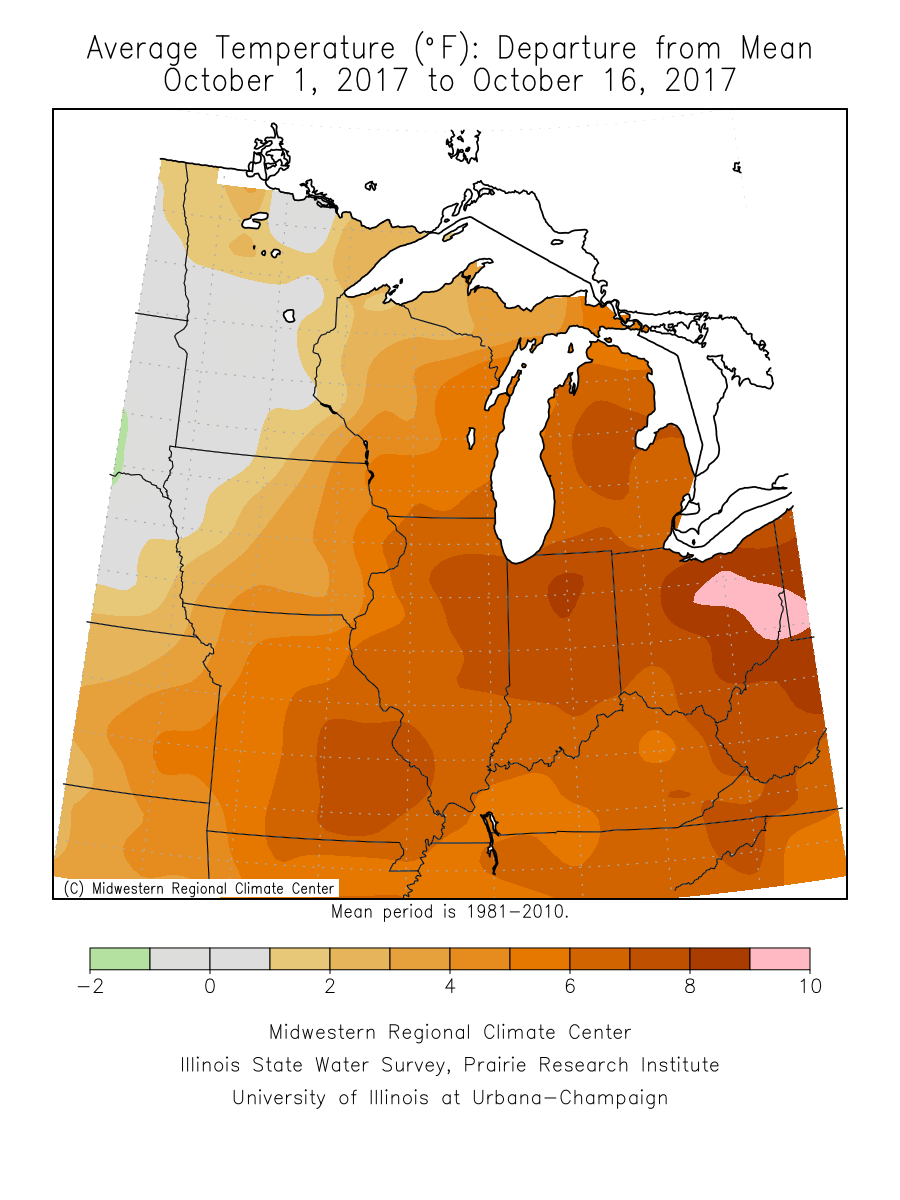 SUNNY AND 70's
About the most perfect forecast you will find and we own it here in central Indiana for the next several days.
This forecast is loaded with sunshine. Plenty of sunshine and warming is already underway. We are up over 26-degrees since early this morning and a string of 70+ days are coming through the weekend.
After a extended warm spell, there are strong hints of more frequent shots of chilly air - music to the fall-lovers out there.  After a spell of potentially 5 straight days of 70-degree warmth the next bout of 'coolest air of the season' is to arrive behind a cold front Monday of next week.