This is an archived article and the information in the article may be outdated. Please look at the time stamp on the story to see when it was last updated.
Rather cloudy skies with limited sunshine expected on this Thanksgiving Day, as flurries  and light snow snow fly by from time to time!  Roads will not be a huge issue for travel but some areas are receiving a light covering…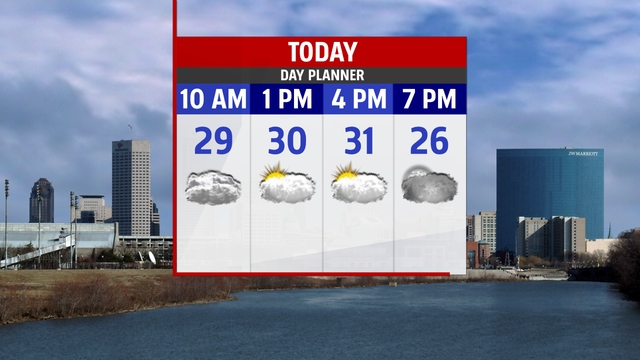 A slow warm-up expected into the weekend with spotty rain showers returning for Saturday and into Sunday…Have a great Thanksgiving and enjoy some time with your family and friends!