This is an archived article and the information in the article may be outdated. Please look at the time stamp on the story to see when it was last updated.
As heavy wet snow began sticking at 6 p.m. on Sunday, a full complement of city snow plows hit Indianapolis streets spreading salt and scraping the pavement.
"Since 11 p.m. last night we've had 90 trucks on the ground rotating two shifts of DPW snow plow crewmen," said Department of Public Works spokeswoman Stephanie Sample. "They work twelve hours at a time. They've been treating the roads all night last night and this morning."
A mid-afternoon break in the weather allowed crews to prepare roads.
"Once the accumulation hits a certain level we'll stop laying salt and put the blades down and we'll start plowing all night long and then when we start heading into the early morning hours in advance of our cars hitting the road, we're going to lay salt again at about three or four a.m.," said Sample.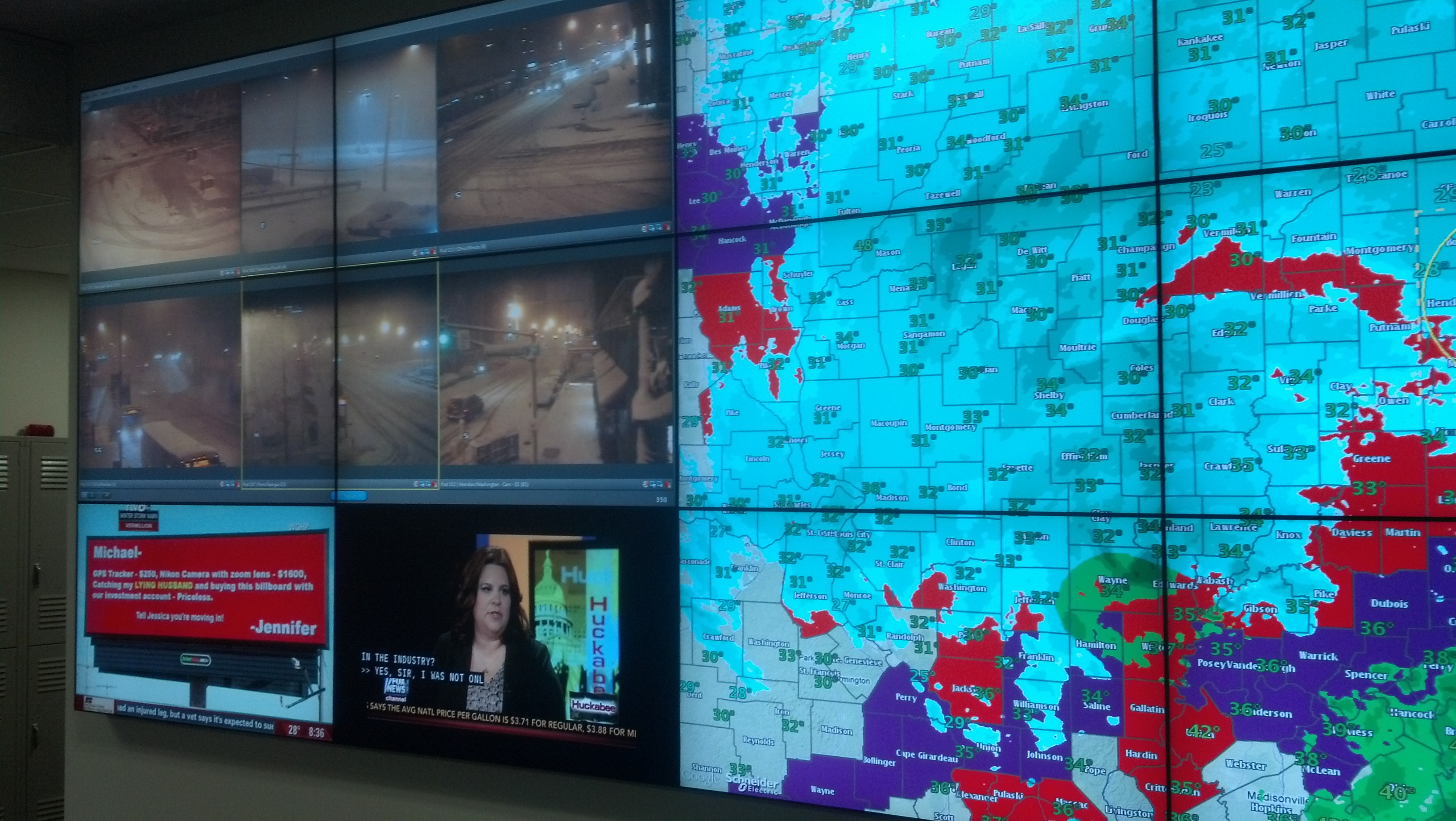 At 9 a.m. Monday DPW officials will re-evaluate their response. If the storm meets expectations of six inches of snow, private contractors will be called out.
Sample suggests drivers move their cars off main roads to give crews more room to work and avoid being plowed into their parking spaces.