This is an archived article and the information in the article may be outdated. Please look at the time stamp on the story to see when it was last updated.
It seems like it's been a long time but yesterday was only the fifth day in a row of rain free weather here in Indianapolis.  We will likely see another 6 days being rain free before our next real chance for rain.  The blocking high has weakened over the last 24 hours and will continue to weaken as we go throughout your weekend.  The only big change in your forecast for today will be in the way of cloud cover with us remaining partly to perhaps even mostly cloudy through the day.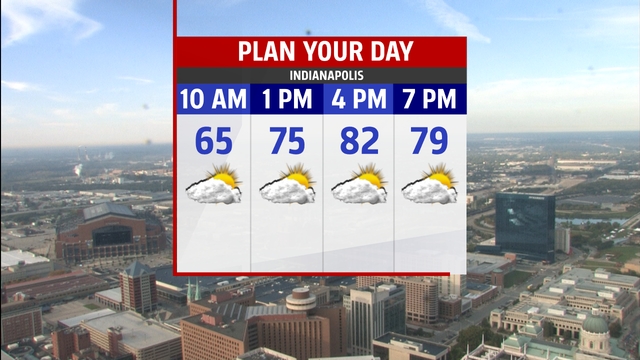 This weekend:
Yesterday was the 76th day this year where we have hit 80 degrees and I think we make it 77 today even with the clouds.  Should be another picture perfect day and most won't even notice dew points ticking up a few degrees.  It will be a tad bit humid this weekend but our overall comfort level will be pleasant.
Sunday should be just as nice as Saturday.  Sunday highs should also be in the 80s with light winds coming in out of the east.  We will begin to see the ridge breaking down on Sunday which may allow a few more clouds to roll in.  Dew points should be near 60°.
Almost totally dry for your work week: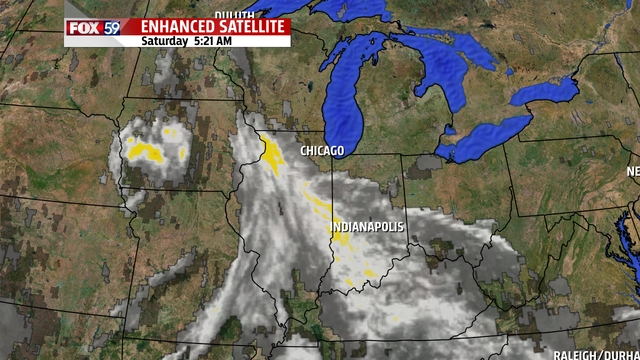 Last week we said that it may be a while before we see out next rain chance and that is certainly how it has set up.  We expect dry and mild conditions through most of your work week before a late week system rolls in.  The system may bring a rain chance as soon as Thursday night and likely here throughout the day on Friday.
ON Friday we expect a cold front to slide through from the west.  Parts of the country may encounter a severe risk as the front slides through, but I don't think we will here in the state.  There si certainly still time for that to change however.  Enjoy your weekend!