This is an archived article and the information in the article may be outdated. Please look at the time stamp on the story to see when it was last updated.
Good Saturday morning, welcome to your cold weekend! A line of severe storms associated with a cold front moved through yesterday evening bringing gusts to 60 mph. The front has moved east and in its wake cold air is spilling into the state.
As a wave moves north of the area light snow is possible around Fort Wayne with a few flurries possible in central Indiana.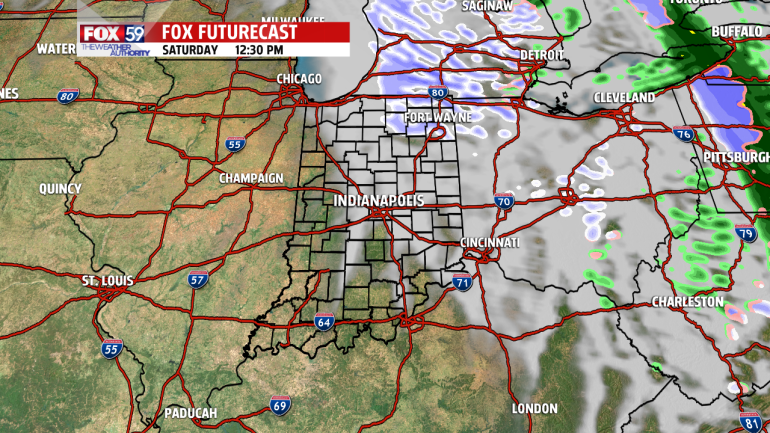 Skies will slowly clear late this afternoon as we dry out.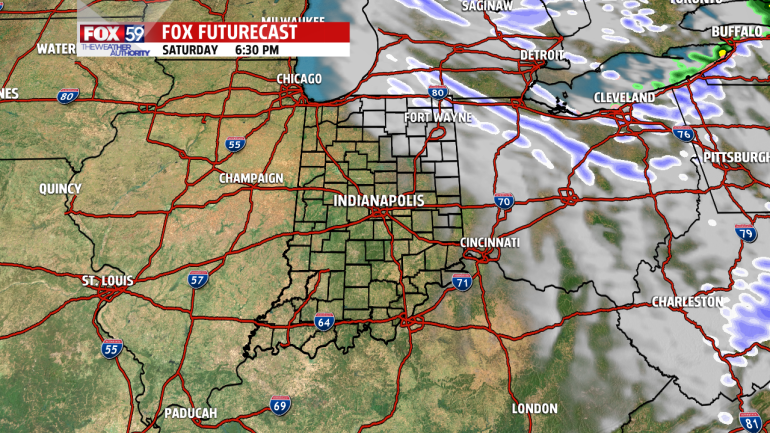 Winds will remain strong out of the west/northwest 10-30 mph with gusts to 40 mph!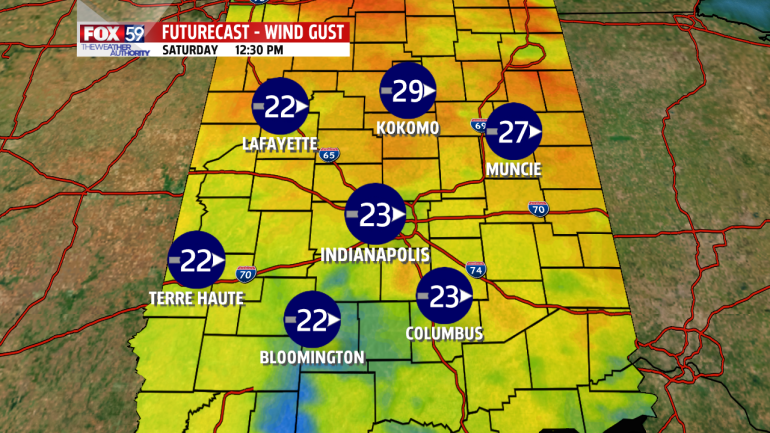 Temperatures will near 40º this afternoon but with the winds it will feel closer to the 20s most of they day!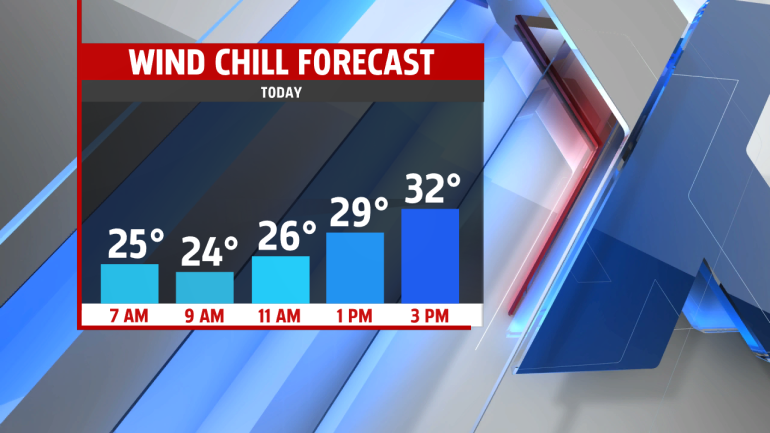 Overnight winds will remain breezy with temperatures falling into the 20s. Sunday will start off feeling like the teens! Bundle up!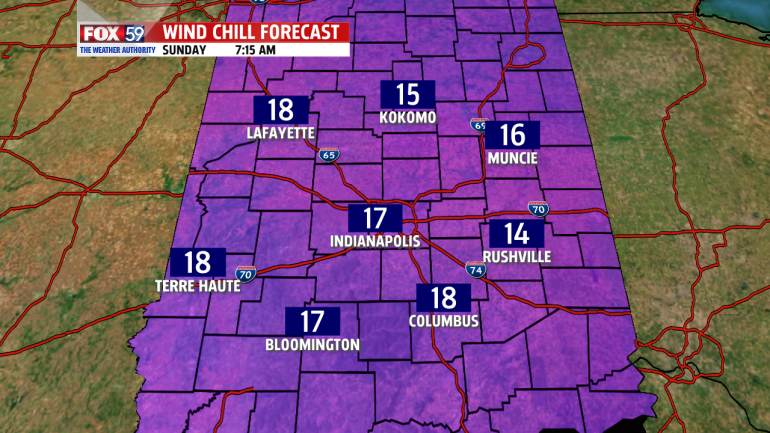 If you are headed out to the Colts game tomorrow you will want layers and a heavy coat. Temperatures will hold in the upper 30s with breezy winds and increasing sunshine.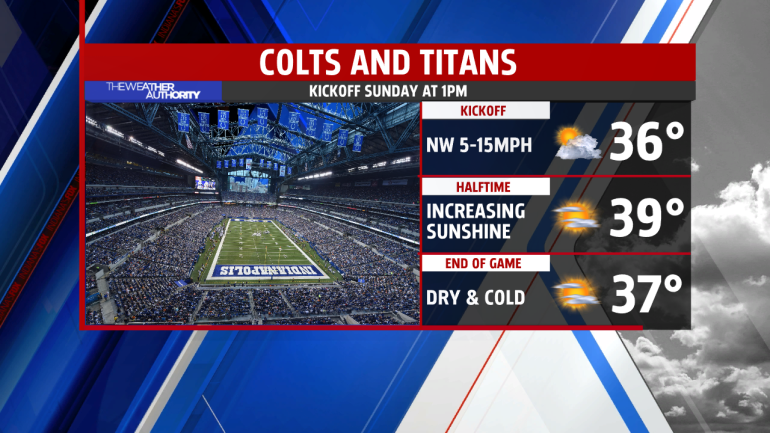 Temperatures return to normal near 50 by midweek. Our next storm system moves in Wednesday bringing rain showers and a slight cool down for Thanksgiving.