This is an archived article and the information in the article may be outdated. Please look at the time stamp on the story to see when it was last updated.
Happy Sunday! Another warm morning with temperatures in the low to mid 60s and breezy southerly winds. We will hit our highs today around 1pm in Indianapolis out ahead of a cold front, then temperatures will drop off through the late afternoon hours.
A cold front will slide south through Indiana today sparking off a few showers.
The rain will arrive in central Indiana around 1pm and continue moving south through the evening.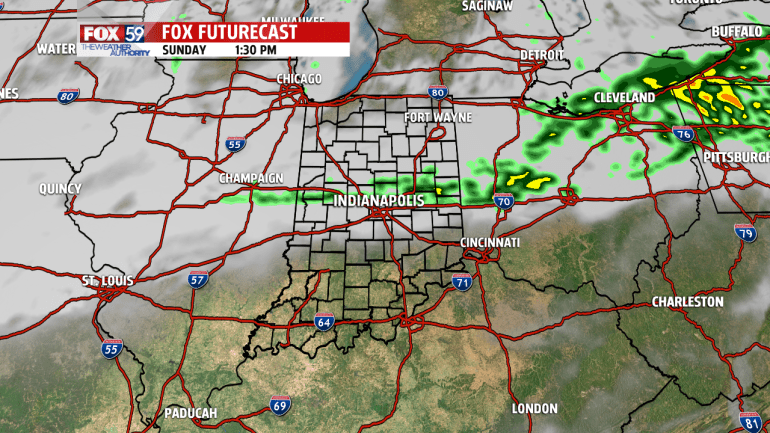 By 11pm the front will move into Kentucky taking the precipitation with it.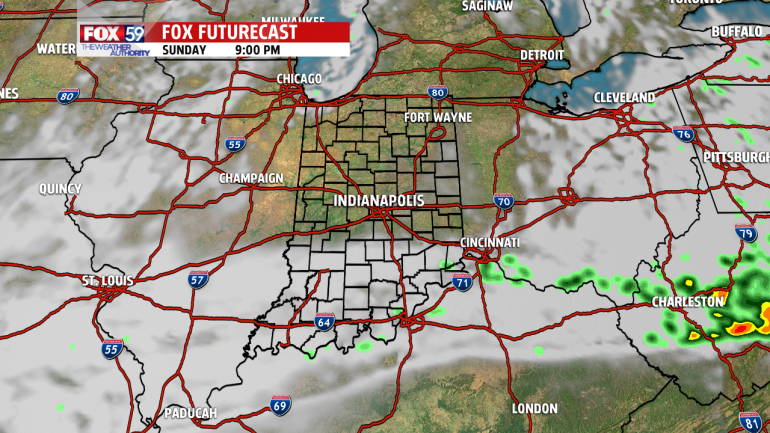 A few showers are possible at game time with steadily cooling temperatures. It will be the warmest at kickoff and temperatures will fall back into the lower 60s as the game wraps up.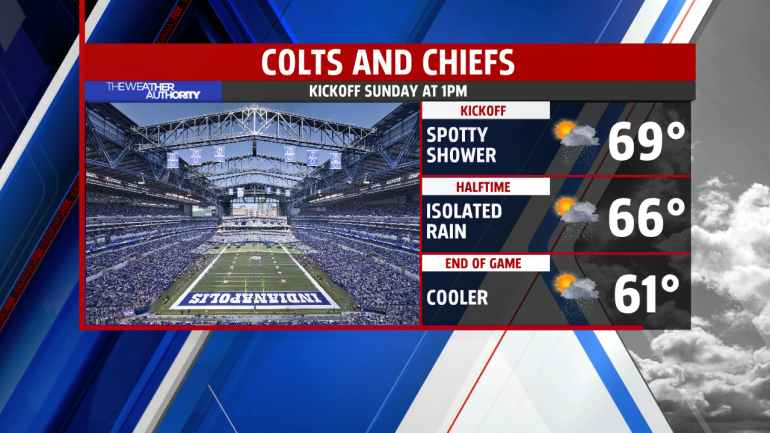 It is looking fantastic for Halloween! Partly cloudy, dry, breezy and mild with temperatures in the mid 60s.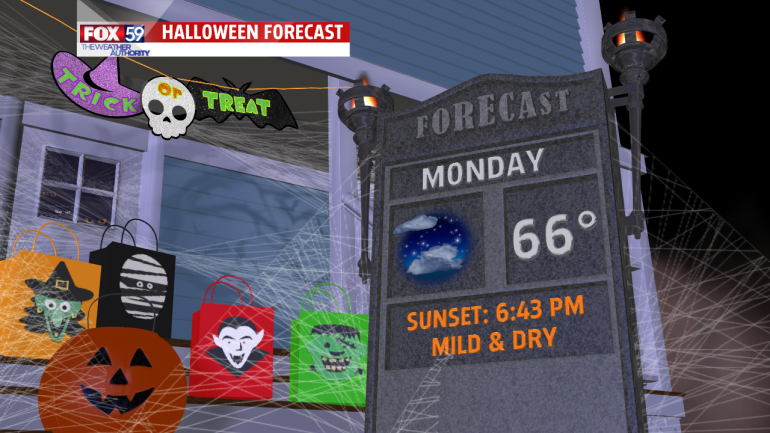 Temperatures remain above normal through the next 7 days. A cold front on Thursday will bring scattered showers and a brief cool down on Friday.