This is an archived article and the information in the article may be outdated. Please look at the time stamp on the story to see when it was last updated.
(Dec. 1, 2014) – After enjoying lower 60s Sunday afternoon, a cold front moved through around 8 p.m. Sunday.  The front is now south of Indianapolis and hung up along the Ohio River.  This front will be the focus of rain, freezing rain and pockets of snow through the entire day, especially for southern Indiana to northern Arkansas.  
For us, it appears to be mostly a rain event with some flurries mixing in…we will continue to monitor the temperatures and road conditions through the day for changes.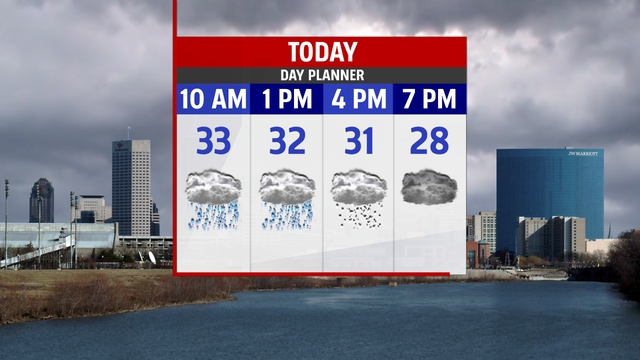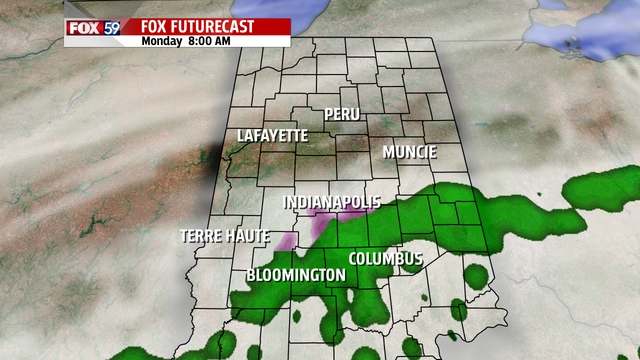 Tonight expect a few flurries under overcast skies with colder air still working in.  This week's weather looks to be more wet than white for late week as rain chances return.  Here is your seven-day extended forecast: