This is an archived article and the information in the article may be outdated. Please look at the time stamp on the story to see when it was last updated.
Happy Saturday everyone! Our weekend is starting off with the coldest temperatures we have seen in over 3 weeks! Temperatures in the teens this morning will reach the mid 30s by the afternoon.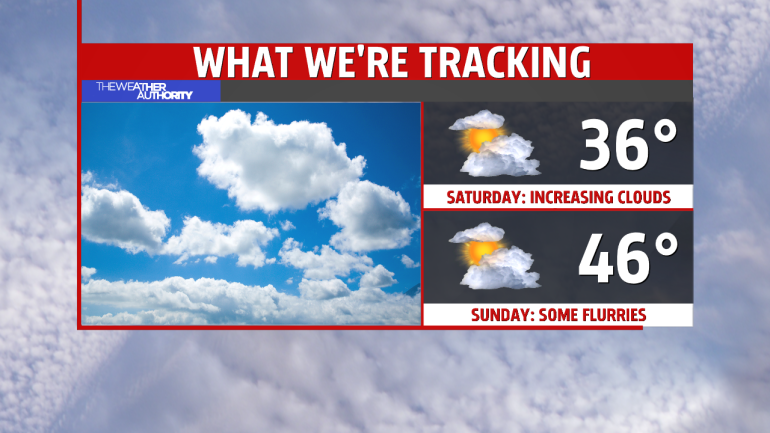 Skies are clear but clouds will increase as we head through the day. A few flurries are possible this evening into Sunday morning.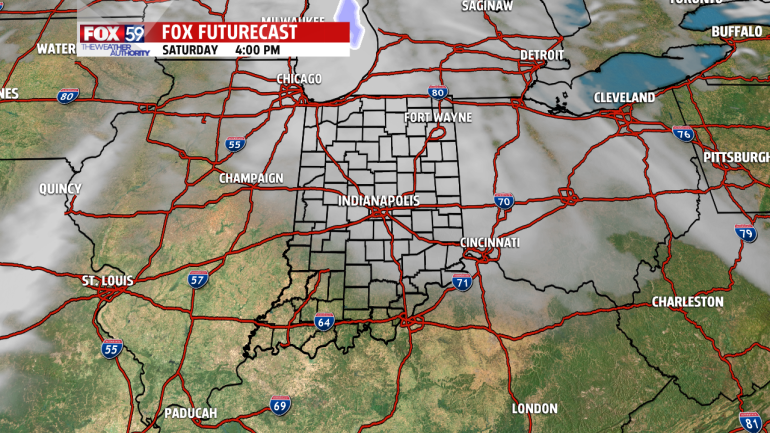 Winds will also be a bit breezy out of the south this afternoon,
Seasonal highs today but we warm up Sunday with highs in the 40s.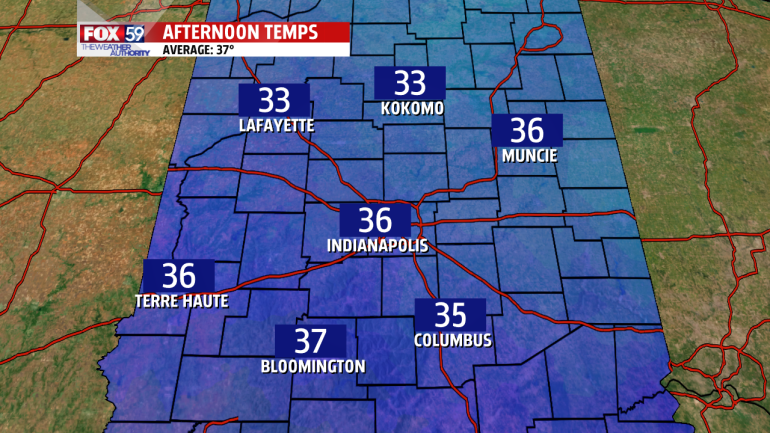 Temperatures continue to warm through Tuesday, even breaking into the lower 60s in some locations! Rain returns to the area Monday night and all day Tuesday.