This is an archived article and the information in the article may be outdated. Please look at the time stamp on the story to see when it was last updated.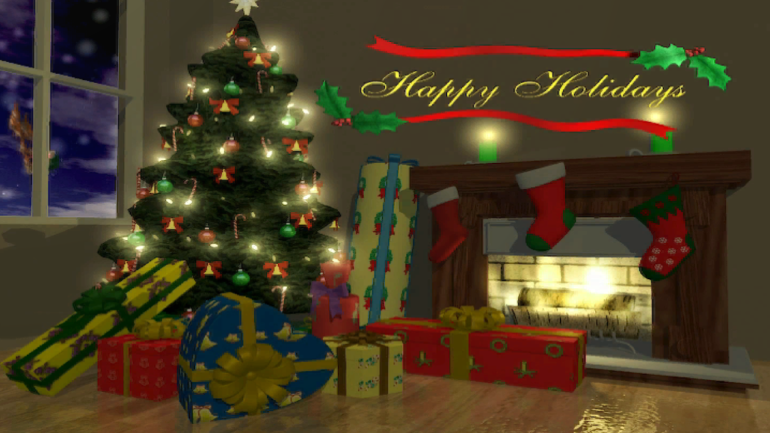 Merry Christmas Eve! Behind today's snowfall colder air is settling in, so bundle up! Temperatures overnight fall into the teens as clouds break up.
Even though we have sunshine on Christmas Day it will be bitterly cold! Winds have already strengthened to 20 mph and they will gust to 30 mph tomorrow.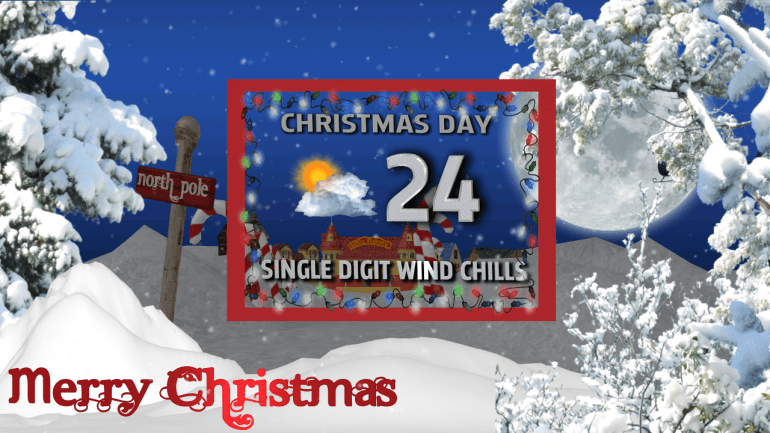 Afternoon highs are in the 20s but the winds will keep us feeling like the single digits to low teens!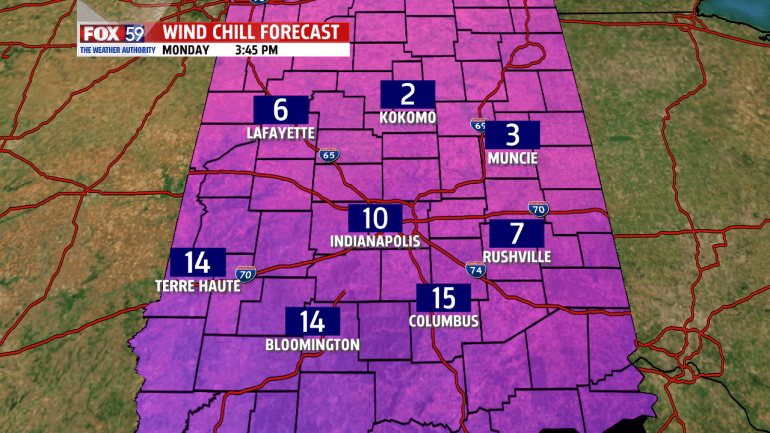 By Tuesday morning, we are seeing subzero wind chills! Cover up any exposed skin and limit time outdoors.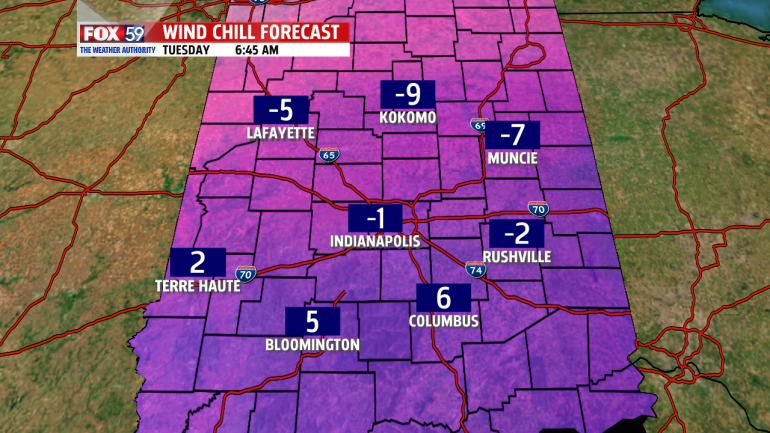 We continue to see subzero wind chills in the mornings. Afternoon highs are running well below normal through next week. A few disturbances return snow chances off and on through the upcoming week. New Year's Eve is going to be arctic!