This is an archived article and the information in the article may be outdated. Please look at the time stamp on the story to see when it was last updated.
Good Sunday morning! It is bitterly cold with temperatures hovering around 0º. Luckily we have light winds, so there isn't much of a wind chill. Our day starts off bright and sunny with clouds increasing late this afternoon. High temperatures once again running about 15º below normal, only warming to near 20º.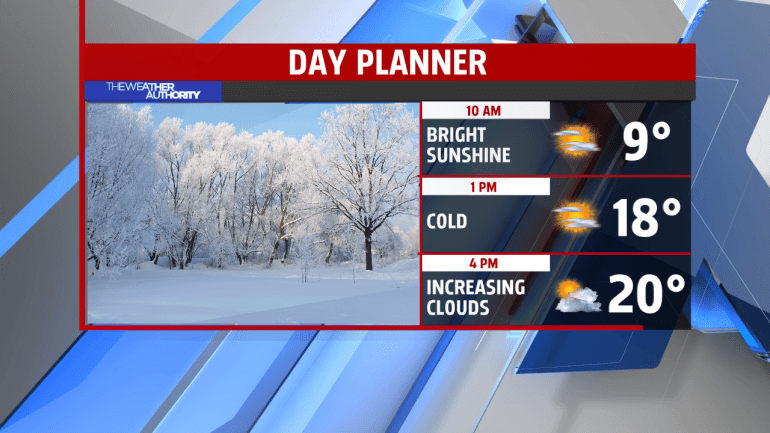 Overnight, a system drops in from the northwest spreading snow from west to east across Indiana.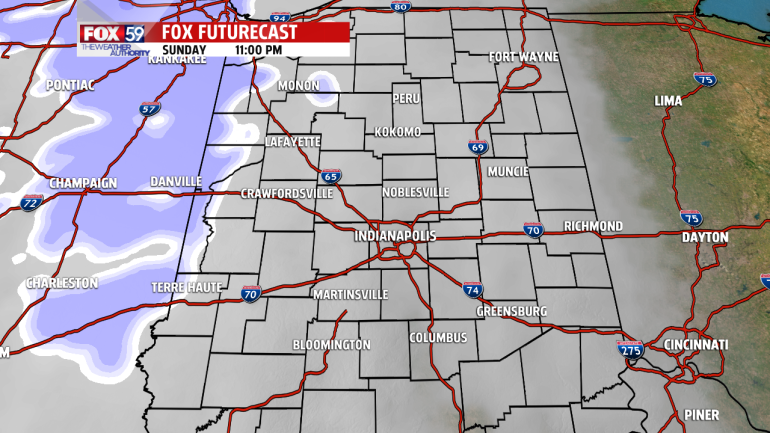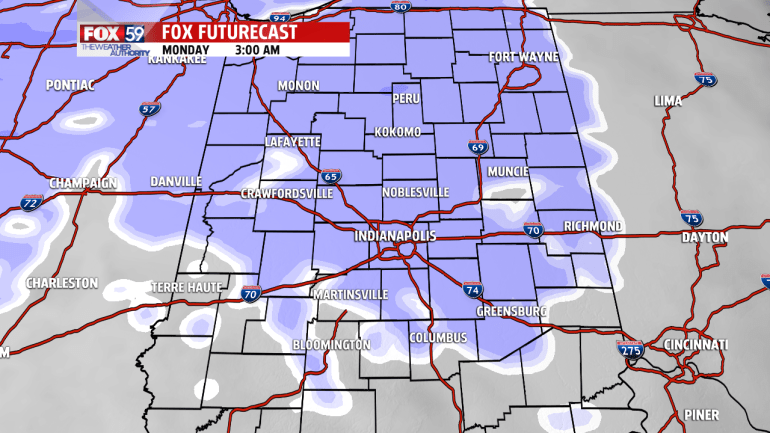 Snow will still be ongoing for the Monday morning rush hour. Plan on slick roads and use extra caution.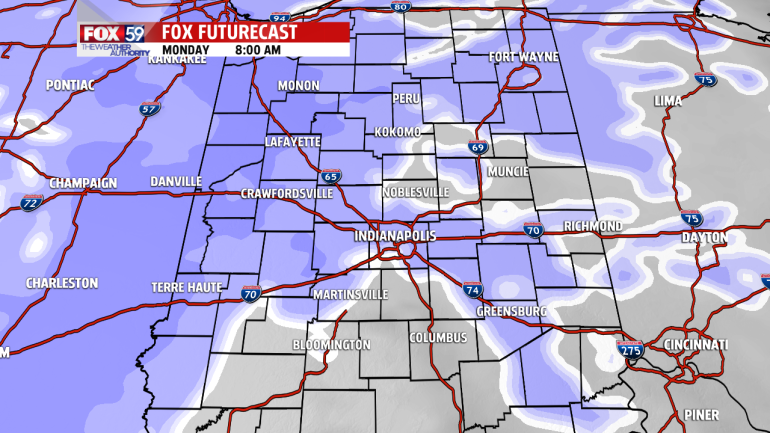 Snow remains steady through the lunch hour and fills into southern Indiana.
The system pulls off to the east in time for the evening rush hour.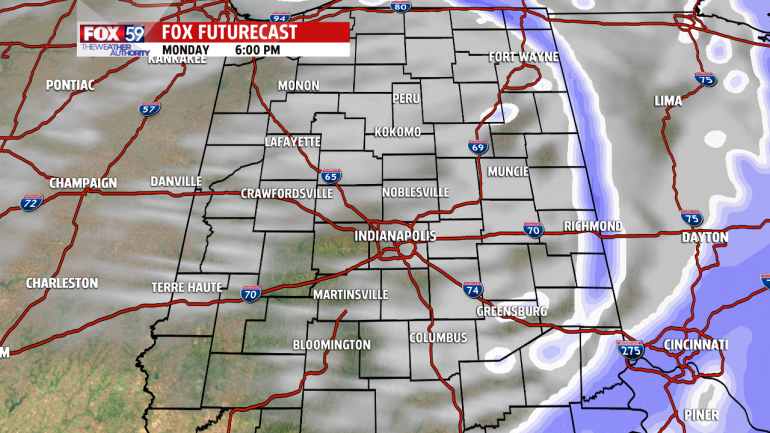 Accumulations of 1-3" possible along and north of I-70, locally some 4" totals are possible. South of I-70, up to 2" possible.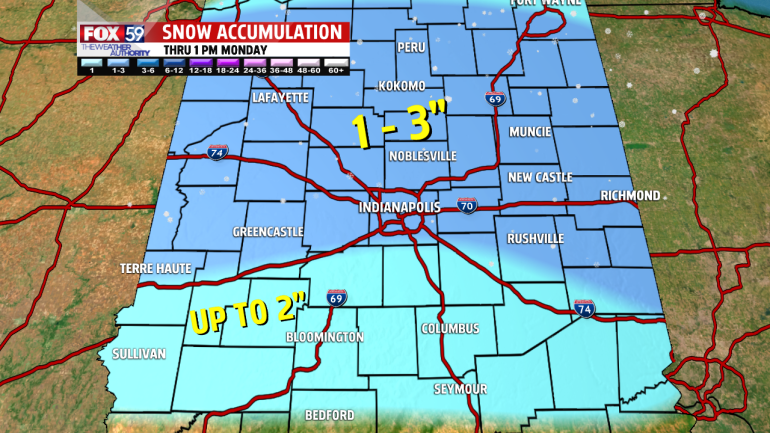 Arctic air returns behind the front. Wind chills Tuesday morning will drop to -20º at times and the afternoon won't be much warmer, only single digit highs. From there we really heat up, back into the upper 40s by Saturday!