Update (9:30 PM) – Many are wrapping up their Thanksgiving festivities and now the focus is turning to Black Friday shopping and travel by the end of the long weekend. Across central Indiana, we stay mainly dry until Friday night. A few isolated light showers are possible between now and then but most of us will stay dry. Those of you doing Black Friday shopping will have temperatures that hover around mid 30's through early Friday morning. That's actually several degrees warmer than the average low of 30° for this time of year. There won't be much change to the weather by Friday evening as temperatures will be near 40° for the Circle of Lights under cloudy skies. Again, an isolated shower is possible but better chances will arrive later in the evening.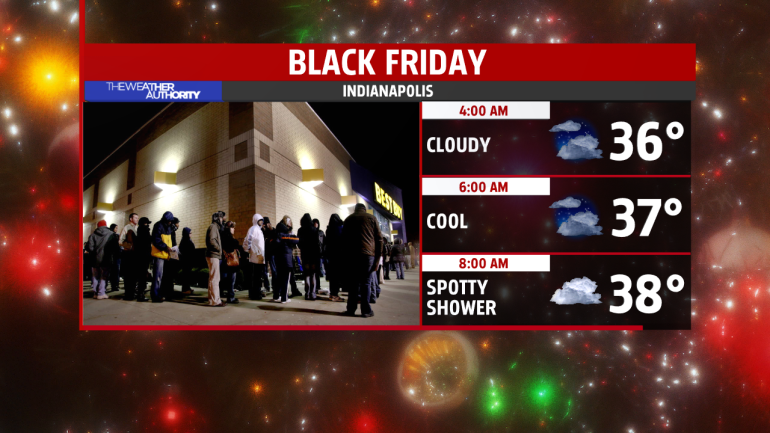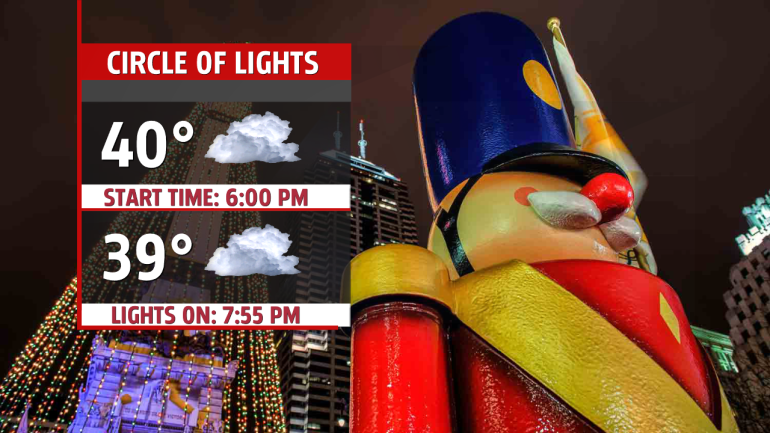 If you're traveling this weekend, another incoming winter storm is triggering Winter Storm Warnings, Watches and Advisories, stretching from California to northern Wisconsin. Blizzard Warnings have even been issued for parts of South Dakota and Wyoming for this weekend.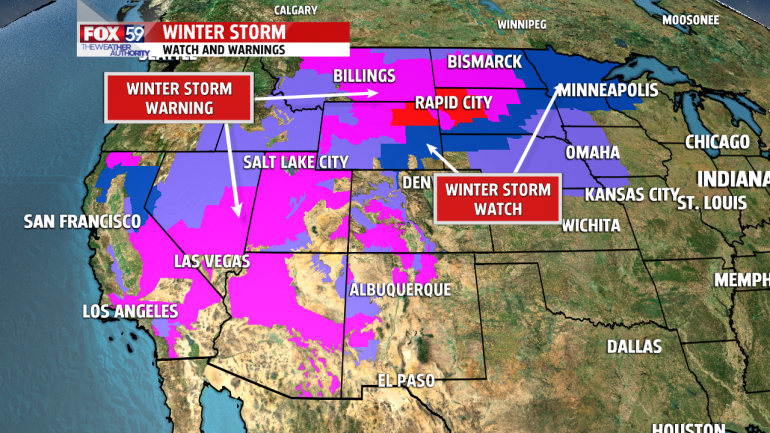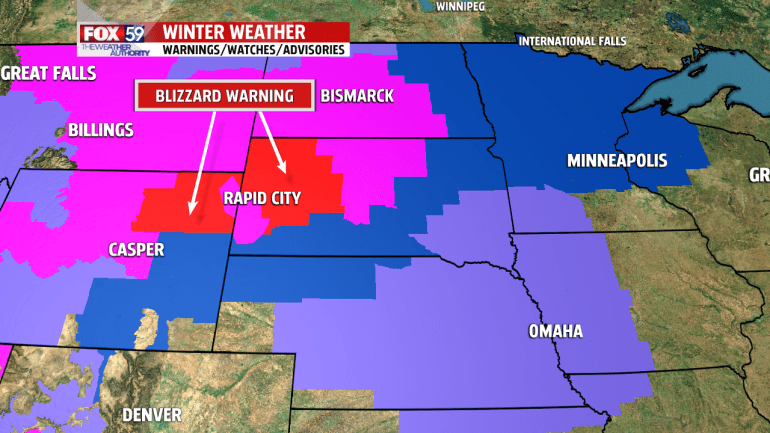 Here in central Indiana, the rain builds in quickly late Friday night into Saturday morning. Saturday will be wet and windy throughout the day. While the bulk of the rain arrives during the morning hours, scattered showers will linger through the late evening hours.