This is an archived article and the information in the article may be outdated. Please look at the time stamp on the story to see when it was last updated.
INDIANAPOLIS, Ind. (Dec. 28, 2014)–It's been a cold day across the state thanks to a cold front that moved through Saturday night. That cold front brought rain and wintry mix to central Indiana too. Today has been cold and cloudy with temperatures in the low 30s.  It was down to 29 degrees at the 4 p.m. hour in Indy.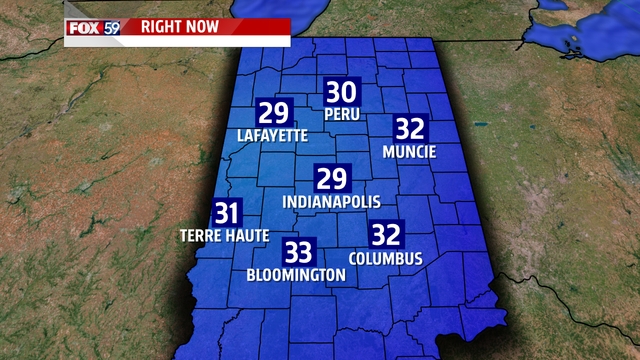 It will stay dry tonight with lows in the low 20s and a northeast wind 2-5 mph. A mostly cloudy sky is expected. No snow was officially recorded at the Indy airport last night and so far this month, the city has only seen 0.1 inches of snowfall! The average for the entire month is 6.9 inches. We are looking to finish 6.8 inches below average. If we don't see any measurable snowfall through the end of the year, the month will tie the 4th driest on record!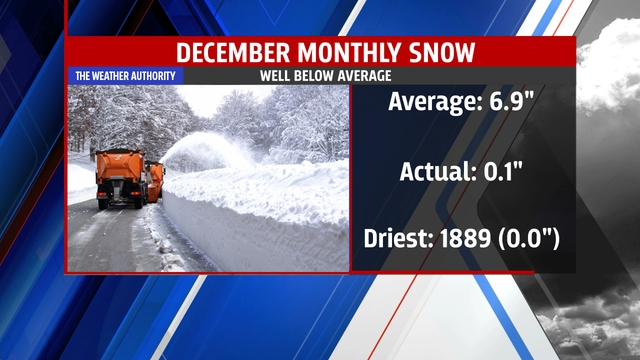 Tomorrow will start out mostly cloudy and some sun looks to return in the afternoon. Highs will top out in the mid-30s. Tuesday may bring some snow showers to parts of northern Indiana. An arctic air mass will spill in Tuesday so expect much colder temperatures. Wednesday and Thursday are mostly sunny with lows in the teens and highs only in the 20s.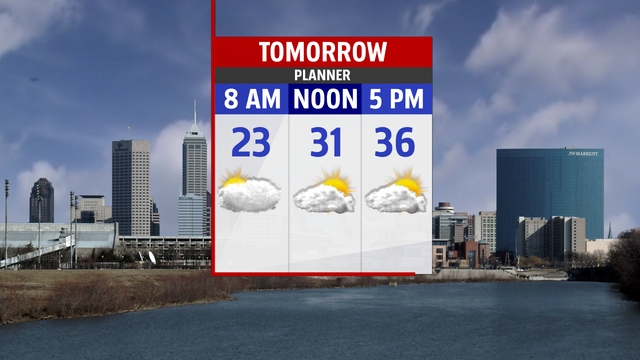 Another storm system will move in from the southwest next weekend bringing a rain/snow mix chance on Friday, rain on Saturday and a wintry mix possibly on Sunday. Temperatures will also warm a bit back to the mid-30s.