This is an archived article and the information in the article may be outdated. Please look at the time stamp on the story to see when it was last updated.
TEMPS DIVE BUT NO ARCTIC BLAST
With clear skies and temperatures down nearly 25 degrees from yesterday, you would think at this time of the year we just received an Arctic blast. Not the case at all. Good Tuesday evening everyone.
Monday's 66° near record high was the warmest this late in the year in 8 years and it is long gone. However, today's cool off isn't enough to end a streak of seven consecutive days of above normal temperatures. The recent warm-up has dropped what was once the 12th coldest December to 38th to date.
POLAR JET STREAM IN RETREAT
Clear and chilly tonight but the real cold is on hold for several more days. During a span of two weeks, three arctic fronts swept the state driving temperatures below zero. The polar branch of the jet stream has retreated over the past week and will remain north to start the new year.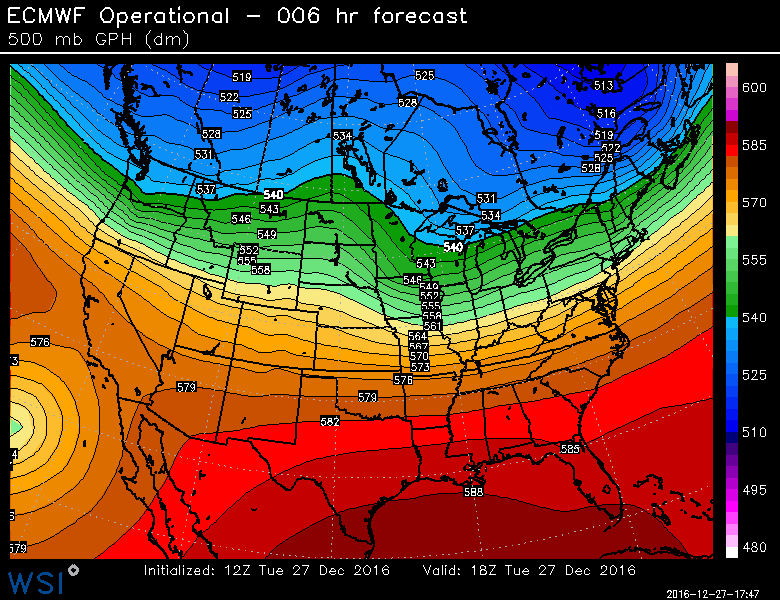 WARMER AND WETTER TO OPEN 2017
A wet and warmer system will arrive to usher in the new year starting with light rain and showers late Saturday and lingering through Sunday. Temperatures will be rather comfortable for this time of the year - but cool Saturday night, running in the upper 30s through 12 am.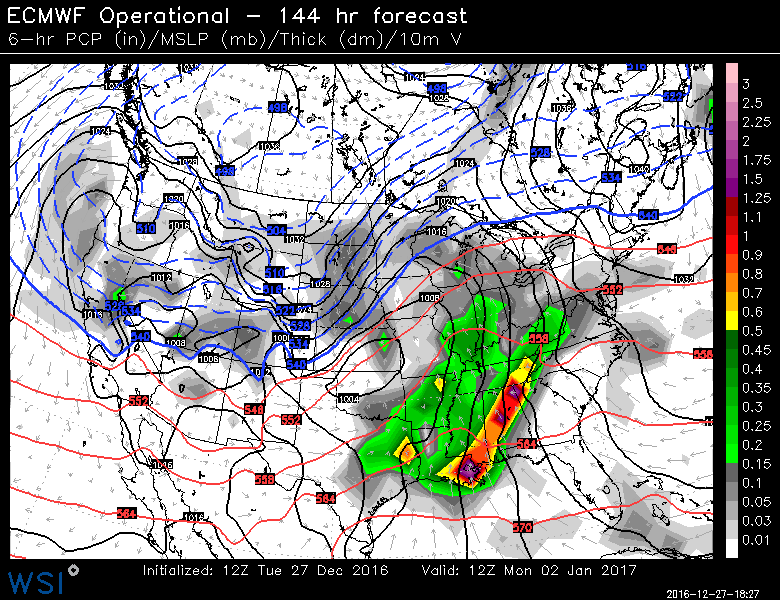 Cold weather signals are emerging later next week and signs that much colder air is on the move. Developing later next week, a swing to a new stretch of below normal temperature could be on the horizon. We will monitor.