This is an archived article and the information in the article may be outdated. Please look at the time stamp on the story to see when it was last updated.
INDIANAPOLIS, Ind. --It's been a chilly day despite the sunshine with temperatures this morning dipping to the low to mid-30s and highs in the low 50s.
Tonight expect a clear sky with lows back to near freezing. Winds will be light out of the northwest and shift southwest.
Thursday, sunshine will be back with highs in the low 50s. Winds will increase with occasional gusts to 25 mph. They'll also be shifting from southwest to northwest as a cold front moves through.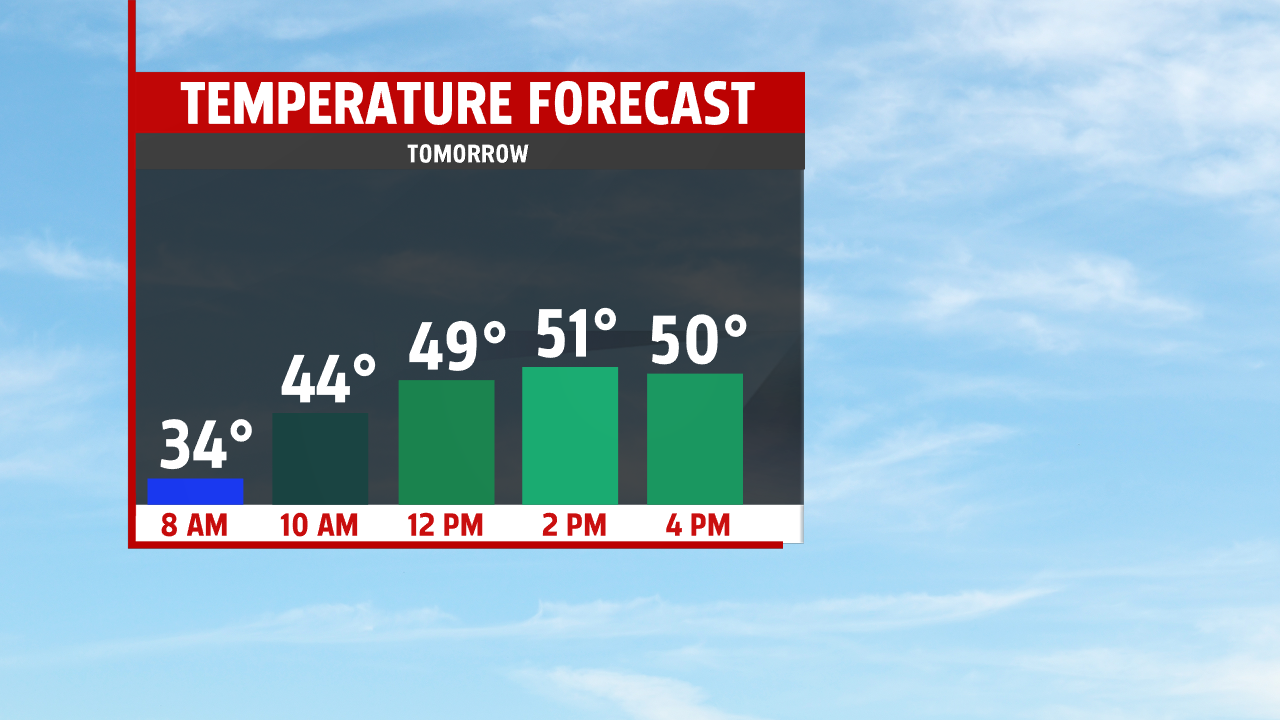 An arctic air mass will move in with a cold dome of high pressure on Friday and lead to the coldest air of the season. Expect some snow showers across northern Indiana Thursday night into Friday. It's possible we see some light snow as far south as Indy but we'll keep the forecast dry for now until we get new data in. Lows will dip to the mid-20s with highs in the upper 30s on Friday.
Rain will once again return to the area on Sunday. --Danielle Dozier