This is an archived article and the information in the article may be outdated. Please look at the time stamp on the story to see when it was last updated.
SPRING STRUGGLES
Our spring continues to struggle on this the 8th straight day below normal. Spring to date has only produced two 60-degree days (since March 1).
April 2018 is now the coldest in 82 years! Who is ready for a change?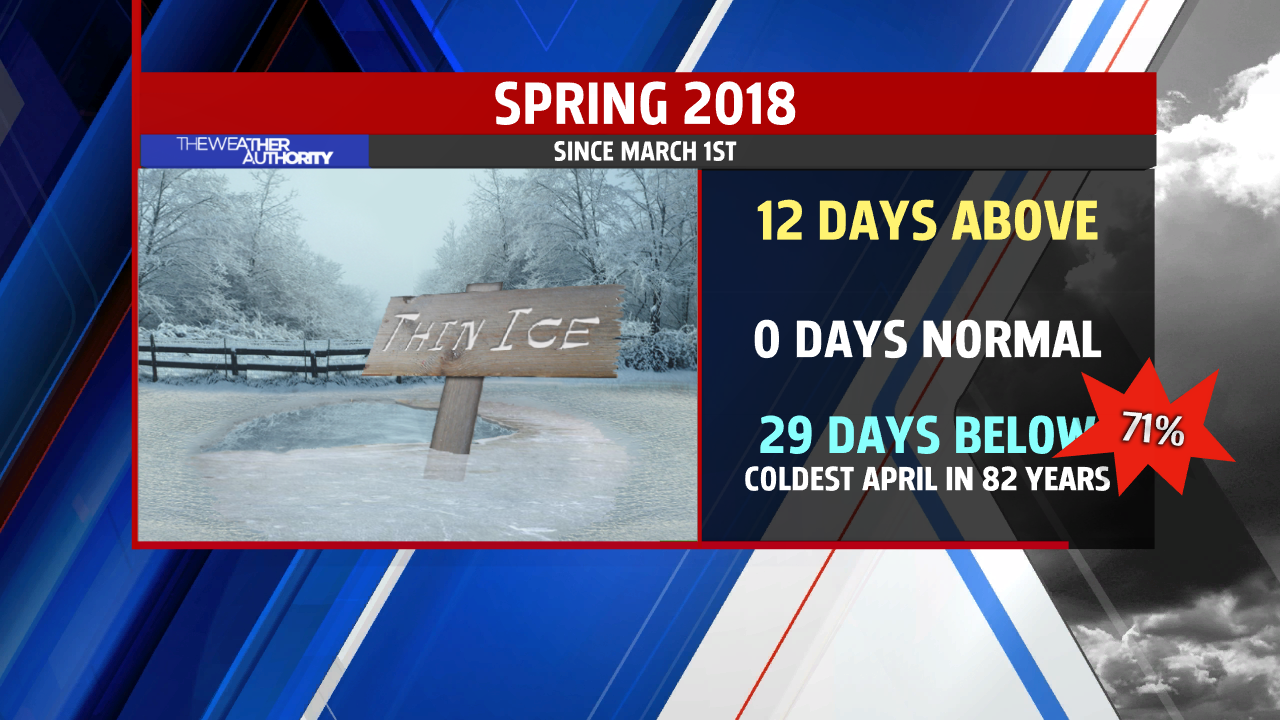 April can turn on a dime as it will this week. It's a very transitional month with a 72-degree spread in the record high of 90-degrees and the record low of 18-degrees.
The average date of our first 80-degree occurrence comes April 21 and we are going to make a run at that level warmth late in the week!
WARM FRONTS COMING
The first of two warm fronts will pass starting Wednesday morning and warmer, southerly breeze will start to blow. Temperatures surge to near 60-degrees Wednesday and easily reach the mid to upper 70s Thursday and Friday.
With rain to hold off until late Friday night, we feel many locations will near 80-degrees Friday afternoon. Here comes spring!