This is an archived article and the information in the article may be outdated. Please look at the time stamp on the story to see when it was last updated.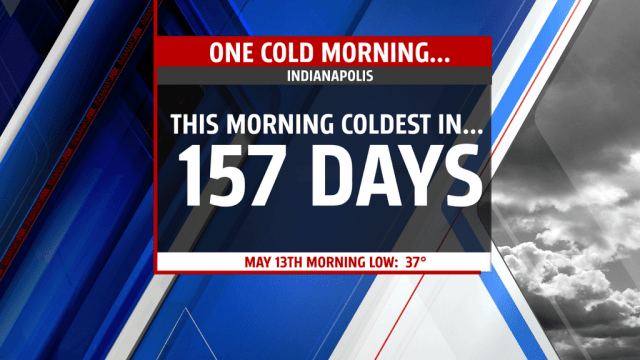 Its official, fall like weather has finally arrived here in Indiana.  Today's morning low was the coolest the city has seen in more than 150 days.  You'd have to go all the way back to May 13th to find weather this cool.  That morning temperatures fell down to 37° to start the day.
It looks like cooler weather will stick around for most of the next week.  Through the weekend we will flip flop from warm to cool days.  Next week will see another front that slides through on Monday keeping the middle of next week much cooler than previous weeks.  It's about time the cooler weather arrives as it is running late.  On average, Indianapolis would not only have seen its first frost of the year (average first frost date: Oct. 7th) at this point, but also its first freeze (Average first freeze Oct. 16th).  Both first frost and freeze dates for the city may still be a couple of weeks away as we are not forecasting temps falling to at or below 36 degrees next week.