This is an archived article and the information in the article may be outdated. Please look at the time stamp on the story to see when it was last updated.
BE AWARE – SNOW ACCUMULATION STILL COMING
Conditions will deteriorate quickly for the rest of the afternoon into the evening. Temperature fall will be sharp as heavy bands of snow develop. Snowfall rates of 1″ to 2″ per hour are possible.
The snow hasn't even started for many areas that may still see a half foot of snow. The amounts will still vary widely but an expected range from 2″ to 6″ with locally higher totals in eastern Indiana is still on track. I'm posting below the latest total snowfall total forecast alongside the short-term hi-res computer model snow forecast ending 12 a.m. Sunday. We have a long way to go and the storm will get worse before it improves.
Below, additional snowfall forecast ending at midnight Sunday. Areas west and northwest will see lighter amounts and snow ending while snow increases east and southeast.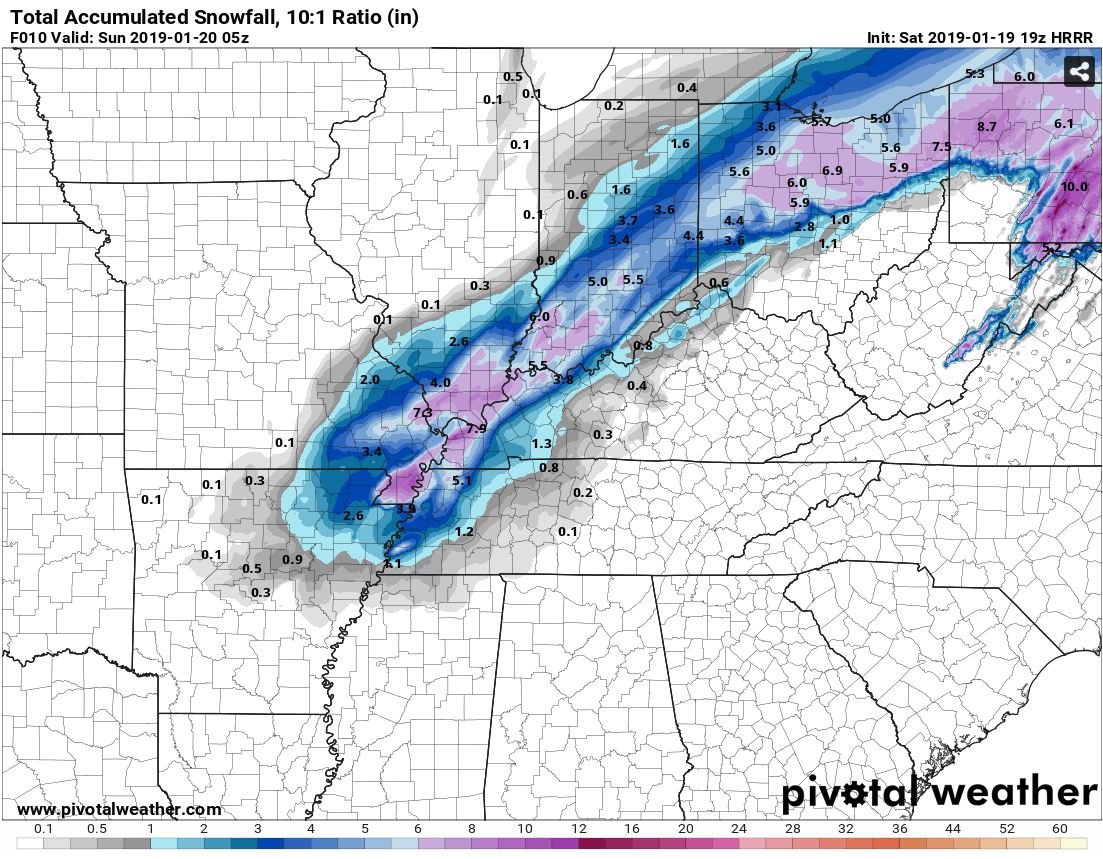 Snowfall rates will increase toward sunset and may exceed 1″ per hour as the storm nears. Additional snowfall to the northwest will subside as the storm shifts east.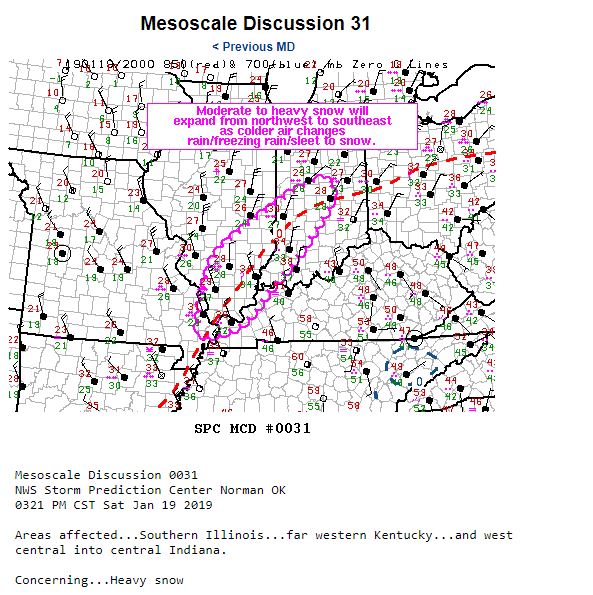 Gusts of 40 mph are developing area-wide and will create very hazardous travel conditions.
The main low pressure is strengthening Saturday afternoon and as jet stream support/phasing from the arctic branch of the jet stream arrives, snowfall will spread northeast before sunset.
Power outages will become more widespread through the evening. At this time, 3,000 Duke customers are without power – 1,000 in Clinton County just before 4 p.m.
COLD BLAST
It has been over six weeks since the polar branch of the jet stream dipped into the U.S. That changed last night. A full bodied blast of arctic air is entering the U.S. Temps early Sat to -38° at Int'l Falls and -36° Orr, MN (actual air temp).
Temps fall quickly tonight on gusty north-northeast winds. Bitter wind chills of zero to -5° are possible by early Sunday morning.
Click here for current conditions, live radar, and latest weather alerts.