This is an archived article and the information in the article may be outdated. Please look at the time stamp on the story to see when it was last updated.
WEATHER IN REVERSE
The counter clockwise spin around the upper low is still generating showers, thunderstorms and cooler than average temperature Friday along with a rare movement to our weather.  The low is centered over far southern Indiana Friday evening.  Numerous showers and storms are pinwheeling around the center of the low moving from east to west.
The image below is a view looking east, northeast as a storm approaching downtown Indiana Friday.  The thunderstorm would enter northeast Marion county around 4 PM and depart the southwest side of the city just after 5 PM.
The showers and storms are travelling from east, northeast to west, southwest -  a rare occurrence here as prevailing winds normally carry our weather systems from west of east.
The low, dropped off by the main branch of the jet stream or named a "cutoff" low as meteorologists, has impacted out weather for several days.  Eac of the past 3 days showers have roamed the area and afternoon temperatures have remained below 70°.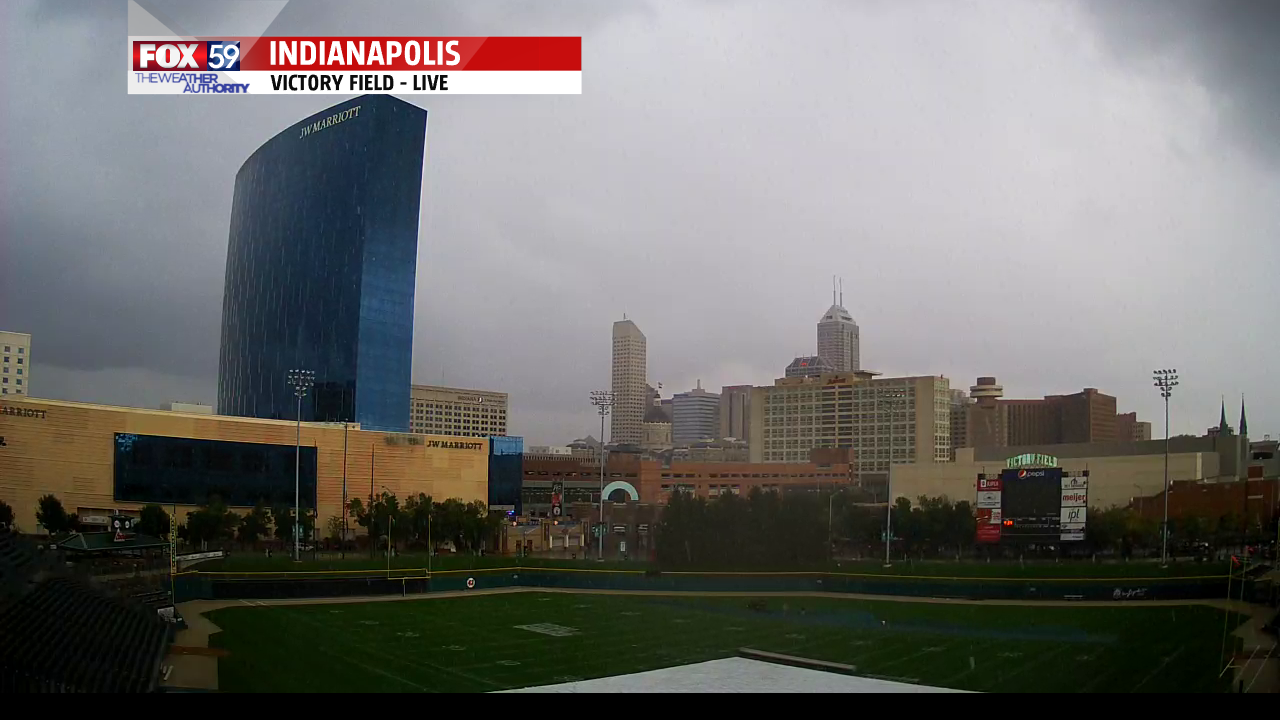 IMPROVING WEATHER
The upper low is forecast to be scooped up by upper level winds and the weekend will begin to improve.  Showers are still possible Saturday but many rain-free hours are coming.  Sunday will be the better of the two days this weekend and the low pressure is swept northeast into Canada.  A stretch of sunny and warmer weather will begin starting Sunday and lasting through Wednesday of next week.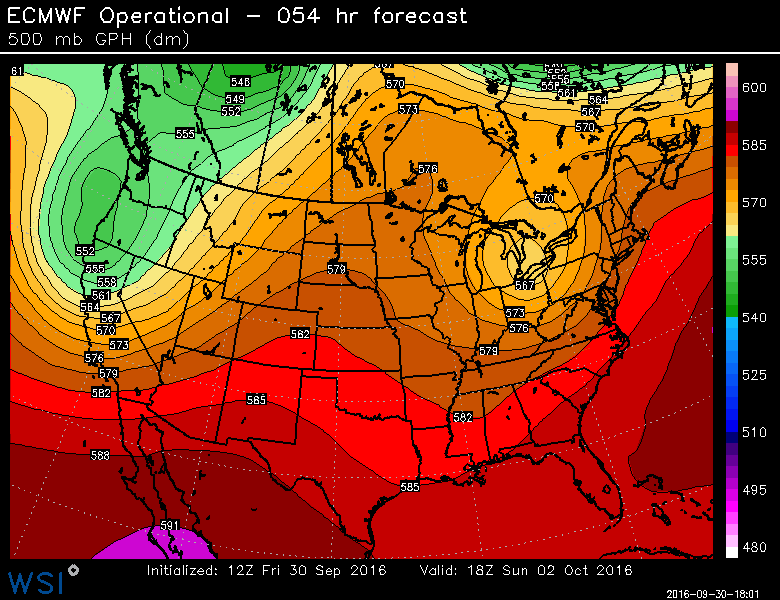 SEPTEMBER ENDS COOL BUT ONE OF THE WARMEST EVER
The recent downturn in temperatures took a toll on September 2016's average temperature that at one time was the warmest in 75 years.  To date the month is tied as the 9th warmest on record with 70% of the days averaging above normal
Meteorological Fall is currently among the warmest 6% on record.  Weather records date back 145 years in Indianapolis.