This is an archived article and the information in the article may be outdated. Please look at the time stamp on the story to see when it was last updated.
TEMPERATURE TUMBLE
Good evening from the weather center. It is the coldest afternoon and first sub 40° day in nearly 2 weeks. Down 21° from same time Wednesday. This is what December is supposed to feel like.
To date the 6th warmest December on record and running 9° warmer than last December.  Despite the drop in temperatures, the streak of days of above normal temperatures lives on.  Today marked the 12 consecutive day (high and low combined and averaged) above normal!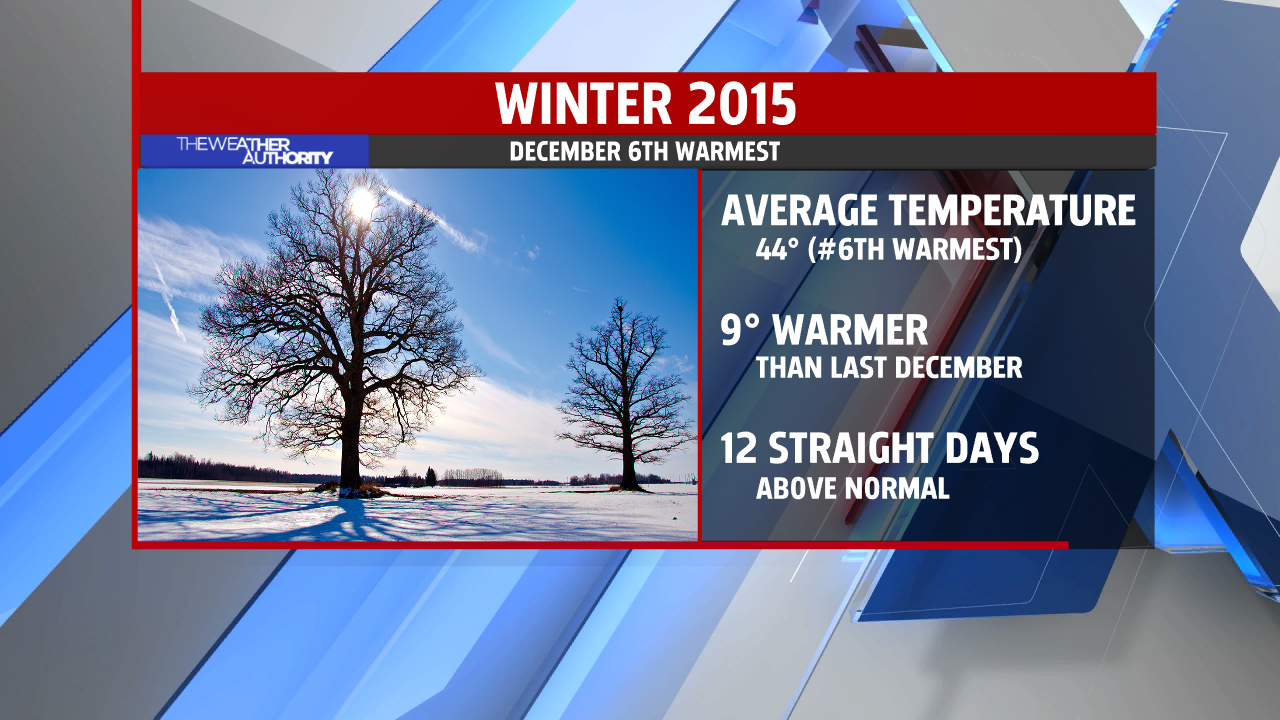 Overcast skies are keeping temps steady and may produce a flurry or ice pellet from time to time this evening.
Reinforcing cold arrives early Friday and with it a chance of snow showers.  The front may be enough to bring a few snow showers to life during the day.  This may be our best chance of snow before Christmas.
The chill holds to start the weekend - bringing more of a holiday feel.  Milder temperatures will return with a chance of rain arriving by Monday morning.
NEW WARMING NEXT WEEK 
Hopes of snow before Christmas are not entirely dashed as colder air is expected to surge into the area behind a cold front Thursday night (Christmas Eve). While not expected to amount to much - flurries or even a snow shower Thursday evening, the fact that the longer range models are in better agreement at this distance is encouraging. More later tonight and Friday!