This is an archived article and the information in the article may be outdated. Please look at the time stamp on the story to see when it was last updated.
Happy Halloween! It is a dry start for many this Wednesday morning under a mostly cloudy sky. However, steady rainfall is beginning to move into our western counties as the system travels east. The shower activity is associated with an approaching cold front, which will impact the weather for trick-or-treat this evening.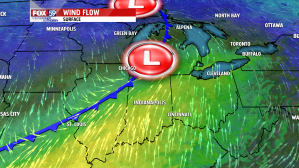 The boundary will not only bring scattered rainfall for the next several hours, but temperatures will begin to drop. This morning is going to be the warmest time of the day with temperatures in the 60s. By the afternoon, the wind direction will shift and the wind flow out of the northwest will allow temperature to fall into the 50s this afternoon.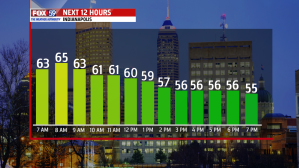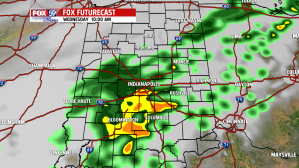 Trick-or-treaters may be dodging light showers this evening, especially south of Indianapolis. Skies will remain mostly cloudy across central Indiana with a temperature near 50 degrees by 9 PM.
Another area of low pressure is going to track over the Ohio River Valley on Thursday and may potentially bring heavy rain to central Indiana. The highest rain totals will likely fall in our southeastern counties the next two days. As a result, a Flood Watch has been issued in our southern counties from Wednesday evening through Friday morning.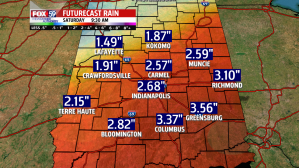 We'll have a break from the rain the first half of the weekend with another system arriving on Sunday. Temperatures will become mild again next week with highs in the upper 50s and lower 60s.