This is an archived article and the information in the article may be outdated. Please look at the time stamp on the story to see when it was last updated.
STILL DRY
As we reach the midway point of August we are continuing to dry out.  To date, it is the driest August since 2001, and the spell of dry weather dates back to the closing days of July.  Since July 28, only 12" of rain has been recorded at the cities official rain gauge located at the airport.  The deficit for the 18 days span is nearing 2" below normal.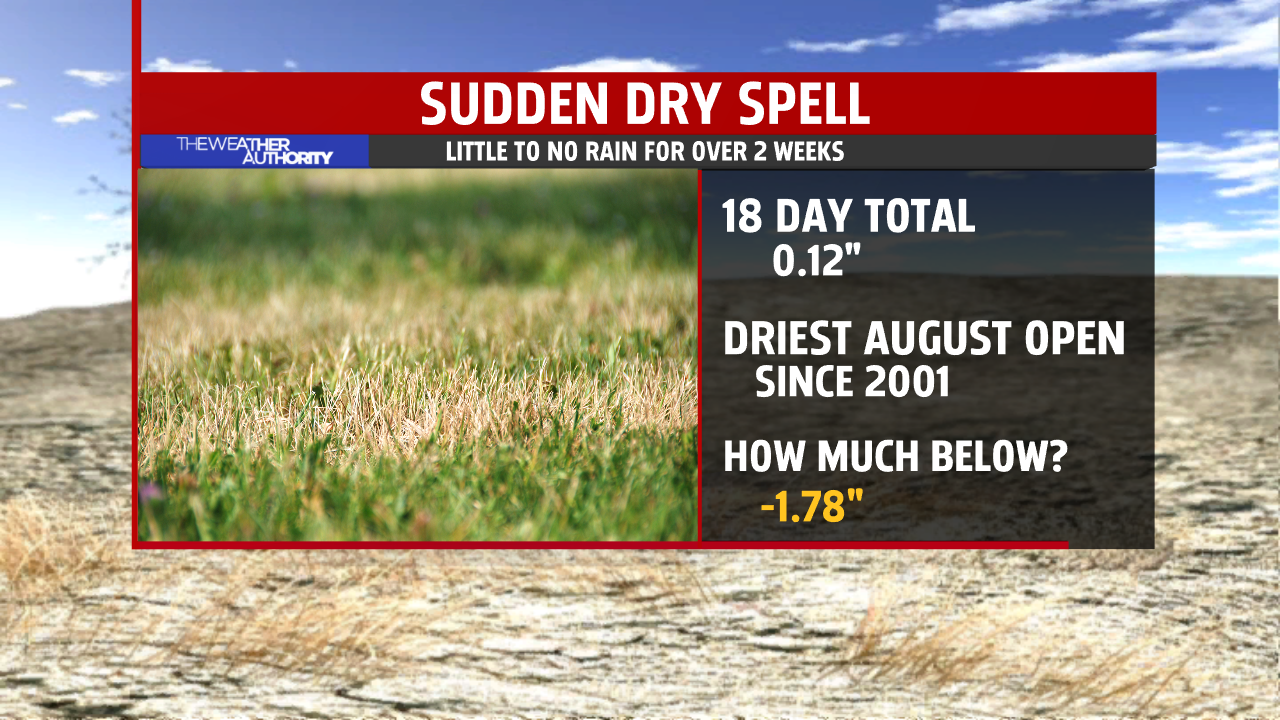 WARMER DAYS
The pattern is changing and warmer days are expected.  Ten out of the past 11 days have been below normal and we haven't had a 90-degree day in over three weeks.  To date, we've had six 90-degree days, which is half of what we average through August 14.  Last year we has reached 90° 22 times by mid August, which is the most to date in 2012 when 49 days had already reached 90-degrees.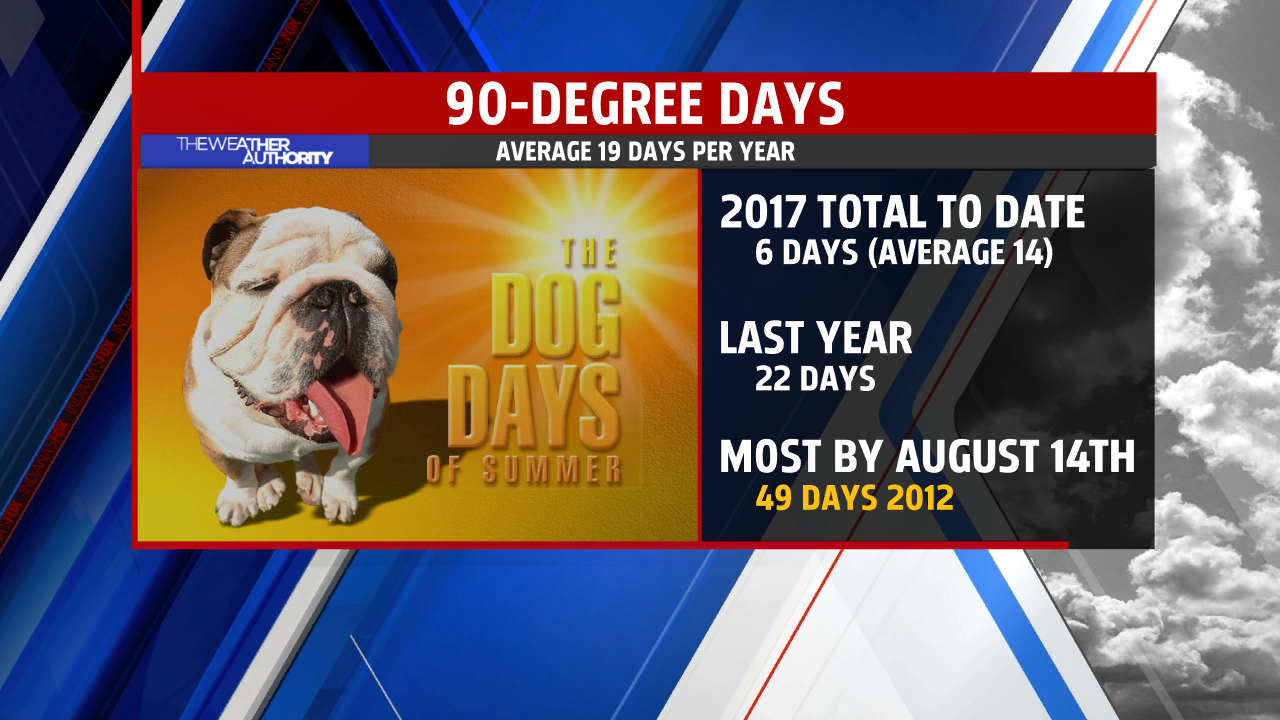 As a warmer upper air pattern emerges the temperatures will warm.  Longer range 90-degree days look more likely starting this weekend.  Often dry weather brings warmer days - the extended dry spell could aid in the upcoming heat.  We will monitor.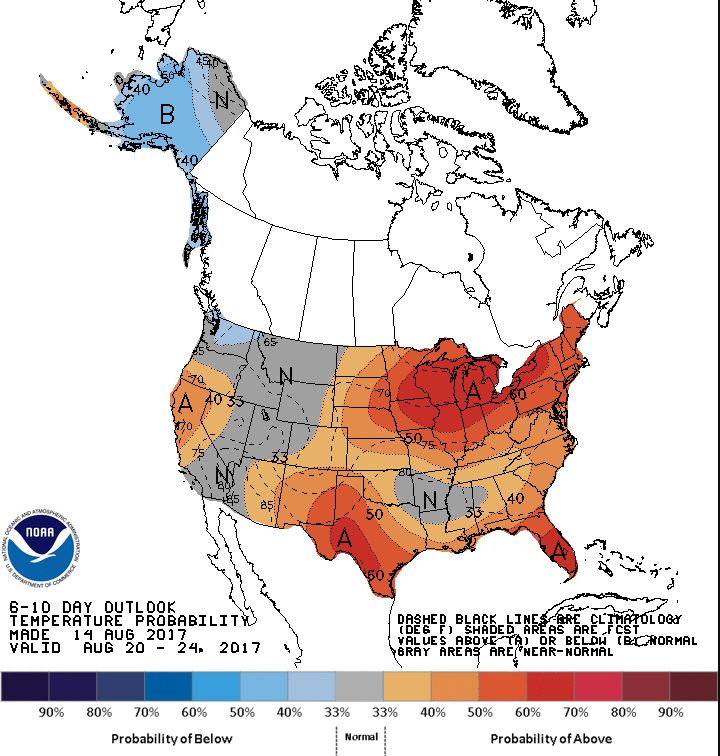 RAIN CHANCES
A wind shifting front settled across central Indiana Tuesday offering up a slight chance of a welcome shower or a thunderstorm but coverage looks very limited only 20%.  Later this week looks more promising for area-wide showers and thunderstorms.  An approaching cold front will increase shower and thunderstorms Thursday to nearly 40% of the area.  We will update this throughout the week on timing and rainfall potential!