This is an archived article and the information in the article may be outdated. Please look at the time stamp on the story to see when it was last updated.
Happy Race Day everyone! We are starting off muggy and mild with temperatures in the 60s. When gates open at 6 a.m. it will be mostly cloudy and a little foggy.
Futurecast is looking dry at race time over IMS!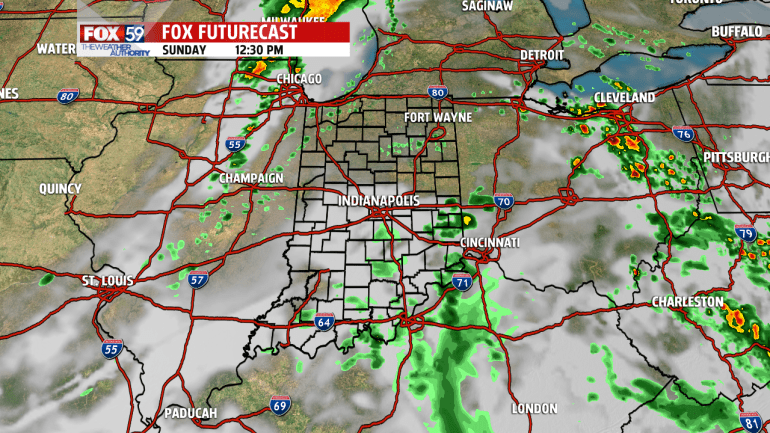 A cold front moving in from the northwest will spark off rain and storms. They look to arrive in Indy around 4 p.m.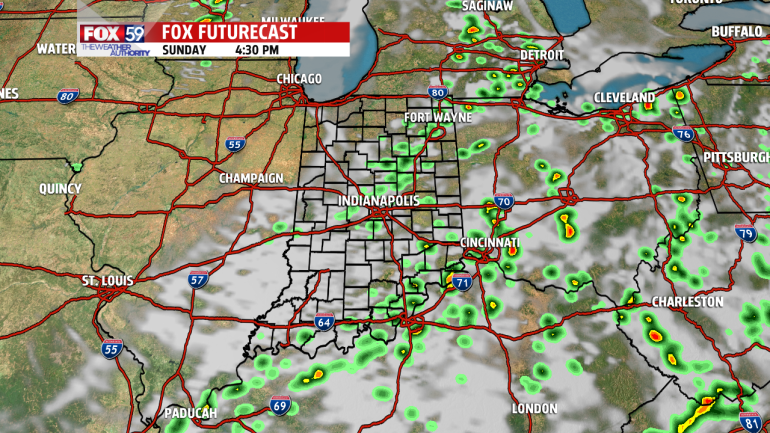 The front continues moving southeast out of the state later tonight.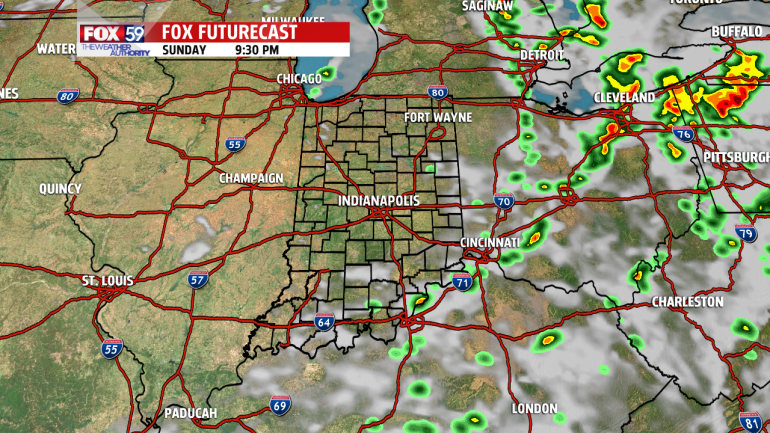 We are under a slight risk of severe storms, mainly in the northern half of the state. Large hail and damaging winds are the main concerns, although an isolated tornado can't be completely ruled out.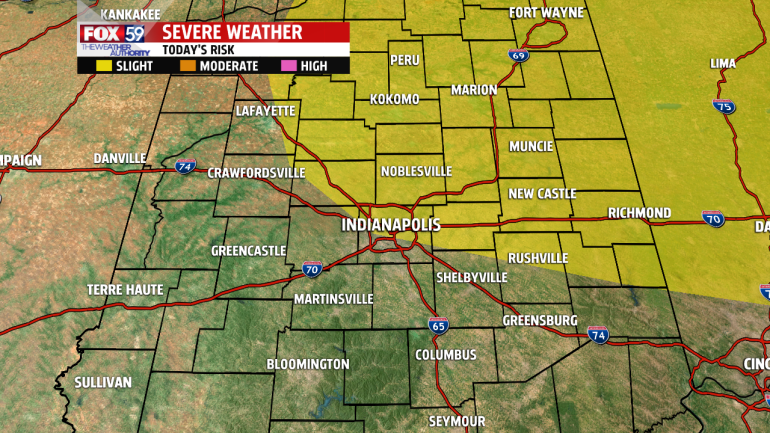 Memorial dDy is looking fantastic!  A mix of sun & clouds, less humid with a few spotty late day showers developing.
Temperatures remain seasonal through next week. We have a lot of dry time on the way, with just slight rain chances during the end of the week. Rain chances begin to increase towards next weekend.