This is an archived article and the information in the article may be outdated. Please look at the time stamp on the story to see when it was last updated.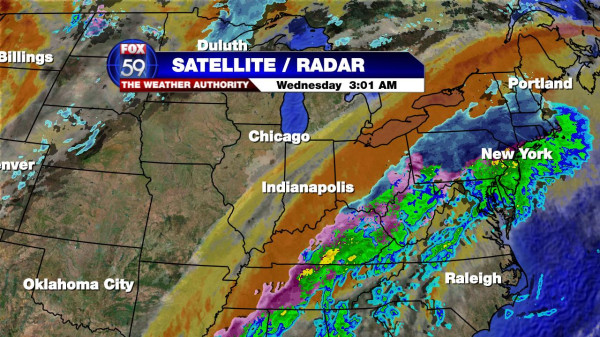 High pressure kept most of the potential overnight snow out of the state in the overnight hours.  For today expect a similar set-up to what we have seen over the past 48 hours here in Central Indiana.  The only difference is our high temperatures will hit the freezing mark and will likely be slightly above average for the first time since Sunday.  35 degrees is the average high for this time of the year.  Yesterday we hit 30 degrees for the high with a high of only 23 degrees for Monday.
Through Saturday expect a slow warming trend here in the area with the only exception being tomorrow as we will likely only hit temperatures in the low 30s as a trough passes by.  We will see 30s for highs through Friday with a high of 45 expected for Saturday.  Then it turns cold.  It's going to be really, really cold.
Sunday highs during the day will fail to reach 32 degrees.  This could start a stretch of five to six days with temperatures remaining below freezing.  Tuesday is looking especially cold with highs in the upper teens!  That may be a rosy outlook on temperatures.  Little to no snow is expected during this cold stretch.  In fact, over the next ten days only 7 hundredths of an inch of precipitation is forecast by model data to fall.