This is an archived article and the information in the article may be outdated. Please look at the time stamp on the story to see when it was last updated.
WARM AND HUMID
Warm and much more humid but still dry! Wednesday was a perfect example of "extended dry time" in a forecast. Most of the next 5 days are likely to unfold similar to today.
We reached 84° Wednesday - marking the warmest day of 2016! The warmest in 8 months. Last time we reached 84° or higher was September 28th.
DAILY RAIN CHANCE SLIMS BY RACE DAY
The 'chance' of rain is with us each day through Monday but the 'coverage' (more importantly) will be limited especially for Race Day and Memorial Day. Great news!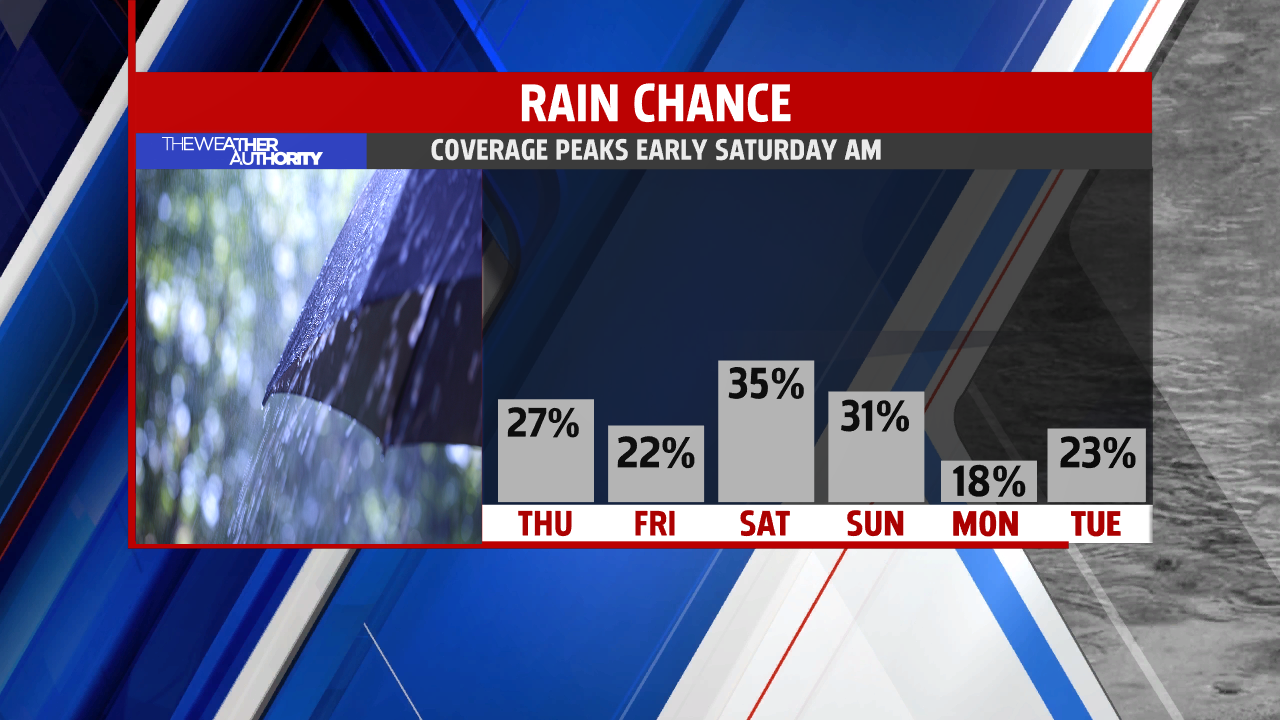 The timing of showers and storms favors more of the late day/ evening and overnight time frames, starting with tonight. We get a better handle on this as we near events within a 60 hour time frame. A upper level 'wave' or split in the jet stream and a low level nighttime jet stream will encourage a few t-storms to come to life this evening and overnight.
There will be many dry hours and rain free time again Thursday after some scattered early showers and even a t-storm.
A batch of new storms could roll across the state Thursday evening and late int Friday morning. Again, there will be many rain free dry time for Carb Day as well. Below is the latest RPM model forecast radar 8 PM Thursday.
We are still getting the go for race day as rain coverage should be rather limited and focused on the later day/evening hours Sunday. It is still looking quite warm Sunday with a high temperature reached 85° much like last year.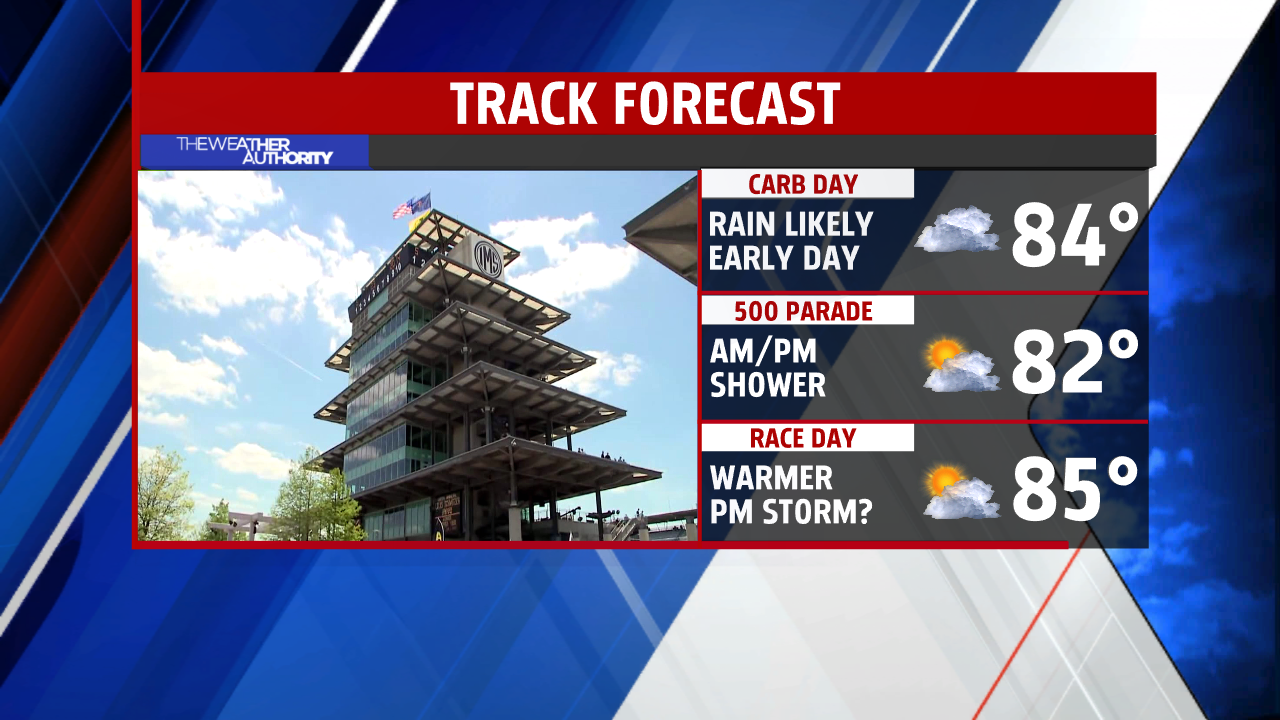 I'm again posting the latest EURO and U.S. GFS weather maps for Sunday 2 PM Race Day below. The forecast is still holding. More tomorrow!