This is an archived article and the information in the article may be outdated. Please look at the time stamp on the story to see when it was last updated.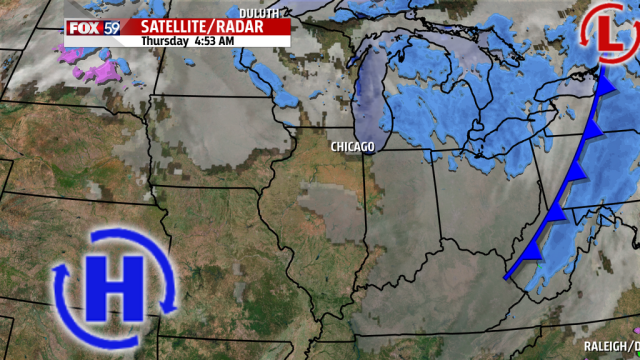 It's exactly what this area needs; rain and accumulating snow chances will be low over the next two weeks across the area.  While things can change the GFS is forecasting just 0.31 inches of precipitation over the next 15 days.  The Euro model has us down for just 3 hundredths of an inch of rain over the next seven days.  River levels this morning are still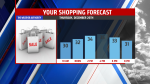 running high for many places across Central Indiana.  Things will continue to improve today and for the rest of the week.
Overall the pattern will be a fairly boring one with us warming through Sunday.  Highs today will be in the mid 30s with 40s likely on Friday and Saturday.  Saturday could see a few places actually hitting the 50s.  At this point we are forecasting a Indianapolis high of 48°.
A cold front will bring a chance for some light snow (perhaps enough to turn the ground white) from Sunday night into Monday.  The bitter cold returns behind the front with highs next work week possibly falling to single digits a couple of mornings.  Sunday's high will be in the mid-30s.  Monday's highs will likely be hit at midnight with temperatures only in the 20s while the sun is up.  Tuesday morning may be the coldest morning of the week with lows falling to 4 degrees.  Wednesday won't be much warmer with highs only in the low 20s for the first day of 2014.  Have a good day!