This is an archived article and the information in the article may be outdated. Please look at the time stamp on the story to see when it was last updated.
Good Sunday morning! Our streak of sunny days continues into the middle of the week! It is another refreshing morning with temperatures around 60 and clear skies.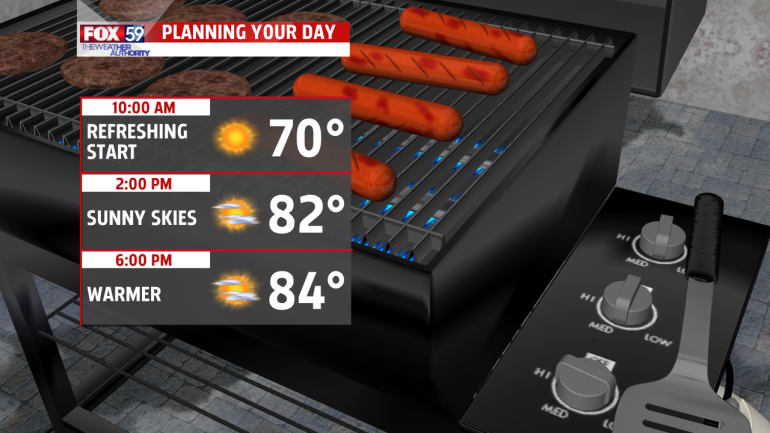 Temperatures will be a little warmer this afternoon but right on average in the mid 80s.
Southerly winds this afternoon and Monday will draw in warm and moist air returning summer to the state.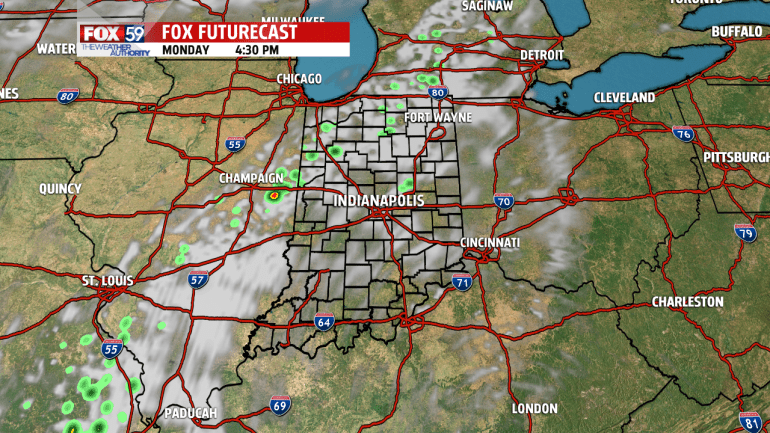 With the additional moisture over the area a few sprinkles are possible on Labor Day. But overall it will be a dry day with a mix of sun and clouds.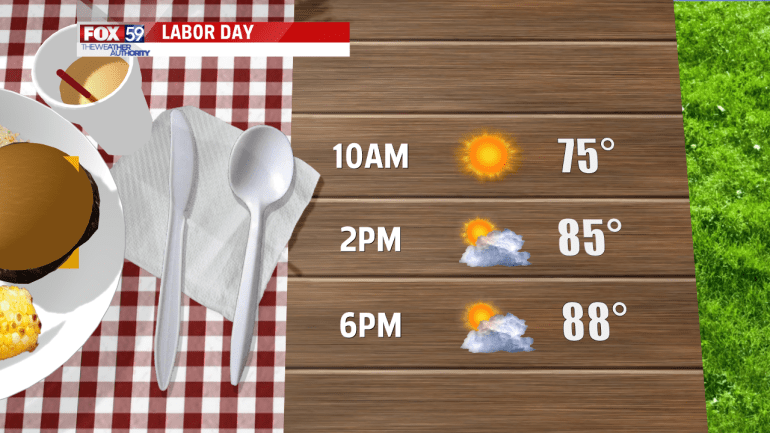 Temperatures continue to climb on Labor Day back into the upper 80s to near 90 degrees.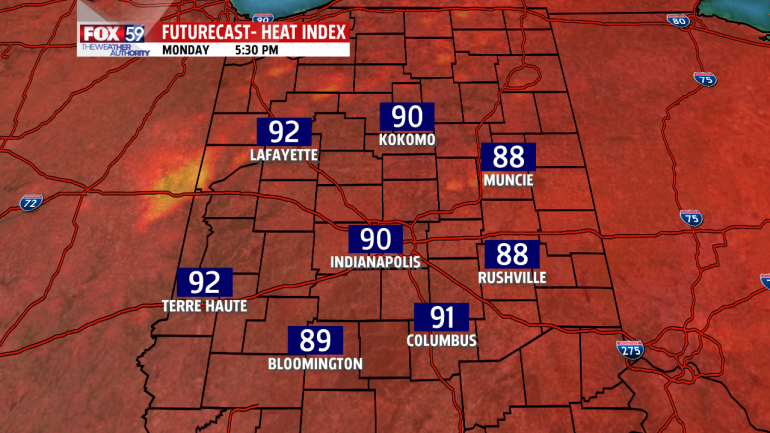 The humidity will make it feel like the lower to mid 90s in central Indiana and even upper 90s in southwest locations. As the ridge of high pressure breaks down later this week disturbances will move in bringing rain and storm chances to the state.