This is an archived article and the information in the article may be outdated. Please look at the time stamp on the story to see when it was last updated.
After 69 hours at freezing or below, our temperatures are greatly improving. We finally went above 32° at 9:50 AM today, and we're going to stay there for a little while. Our warming trend is well under way. Highs today leveled out in the low 40s. That's still below average, but we'll take it for today.
Warmer air is on the way, but not before a couple more rounds of rain and some fog. Our nearly 3-day stretch of cold temperatures means the ground is going to take a while to warm up. Southerly winds this evening, bringing warmer air over the surface, is a perfect setup for foggy conditions. Areas of dense fog are certainly possible by early Friday morning and we could see visibility drop to less than a mile.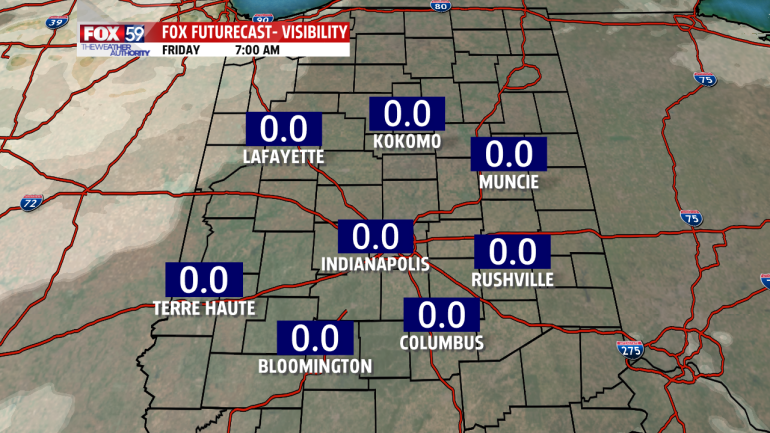 Low pressure will pass to our south overnight and bring back the chance for rain. Most of that rain will be concentrated south of I-70 and will be out of here by the morning commute. A few spotty showers will linger but that's what it will be... plain old rain. Temperatures will be too warm for any freezing drizzle to return tomorrow.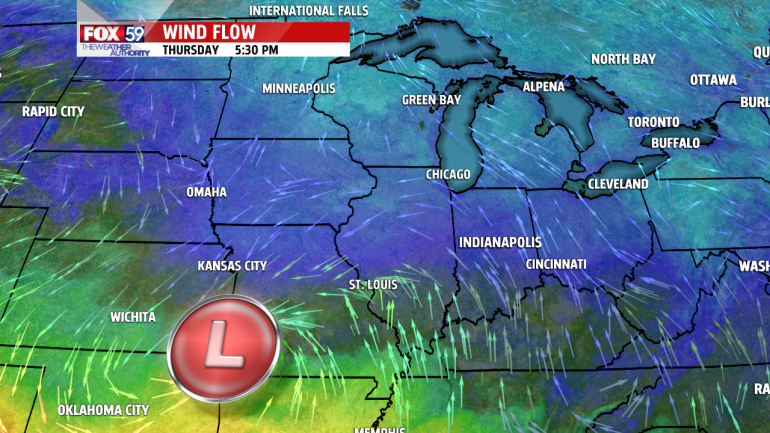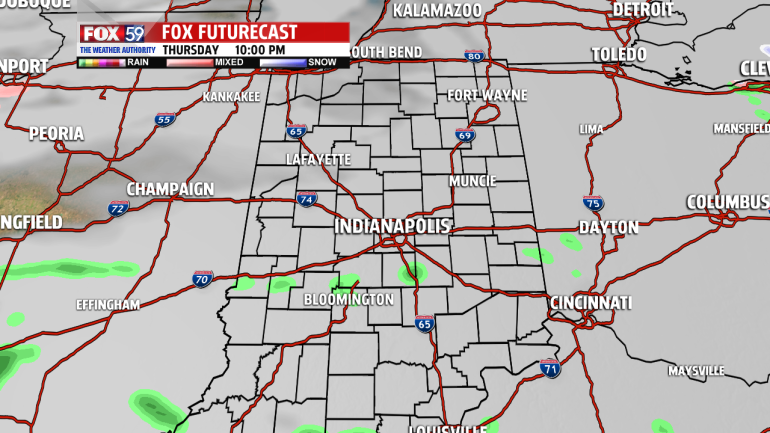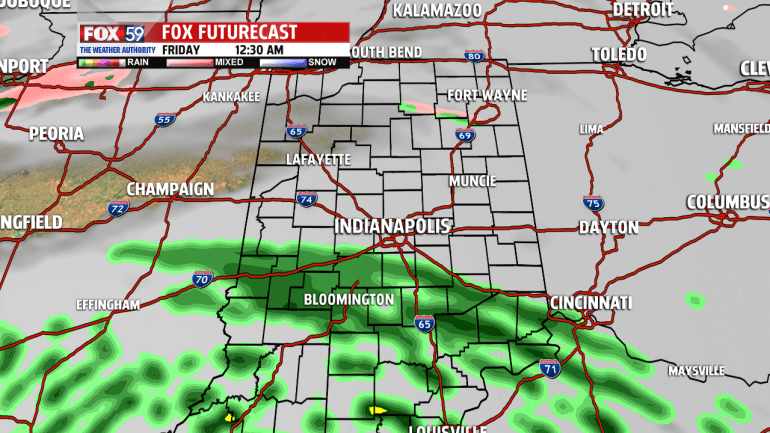 The bigger storm system arrives on overnight Friday into early Saturday morning. A quick moving warm front will pull an abundance of moisture into Central Indiana. Not only will we see rain showers, but we could see a few t-storms as well. A heavier storm or two is possible, along with areas of flooding.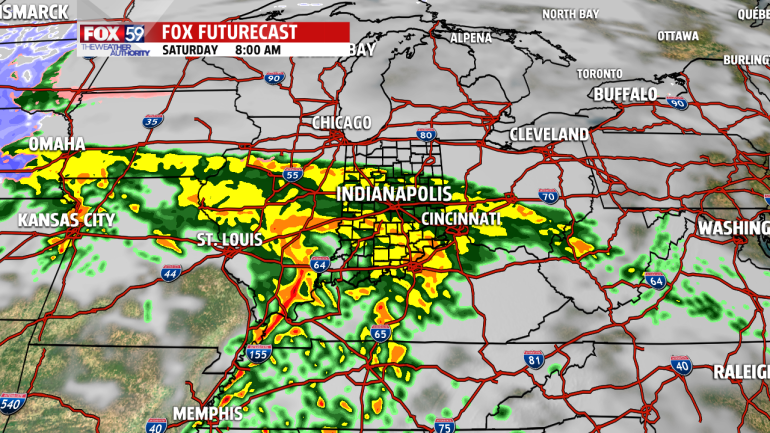 Saturday won't be a washout. There will be dry time during the afternoon. However, a few spotty showers could develop again.
Enjoy the warm-up this weekend! Temperatures will surge into the lower 60s by Saturday before the bottom drops out again early next week.