This is an archived article and the information in the article may be outdated. Please look at the time stamp on the story to see when it was last updated.
AFTER THE SNOW WE CRACKED THE FREEZING MARK
We cracked the freezing mark Monday, the first time in a week above 32° and the snow has melted some.
The snowy Valentine's Day goes into the books as the 5th snowiest on record. It was only 2 years ago that 5.5" of snow fell on Valentine's Day - the snowiest on record ever.
Remarkably, the 2.2" of snow is the 'largest' snow of the season for Indianapolis and exactly the averaged forecast snowfall for Indianapolis off 7 computers from Friday night's forecast and posted here!
4"+ totals in Owen, Morgan and Johnson counties were among the highest in the state.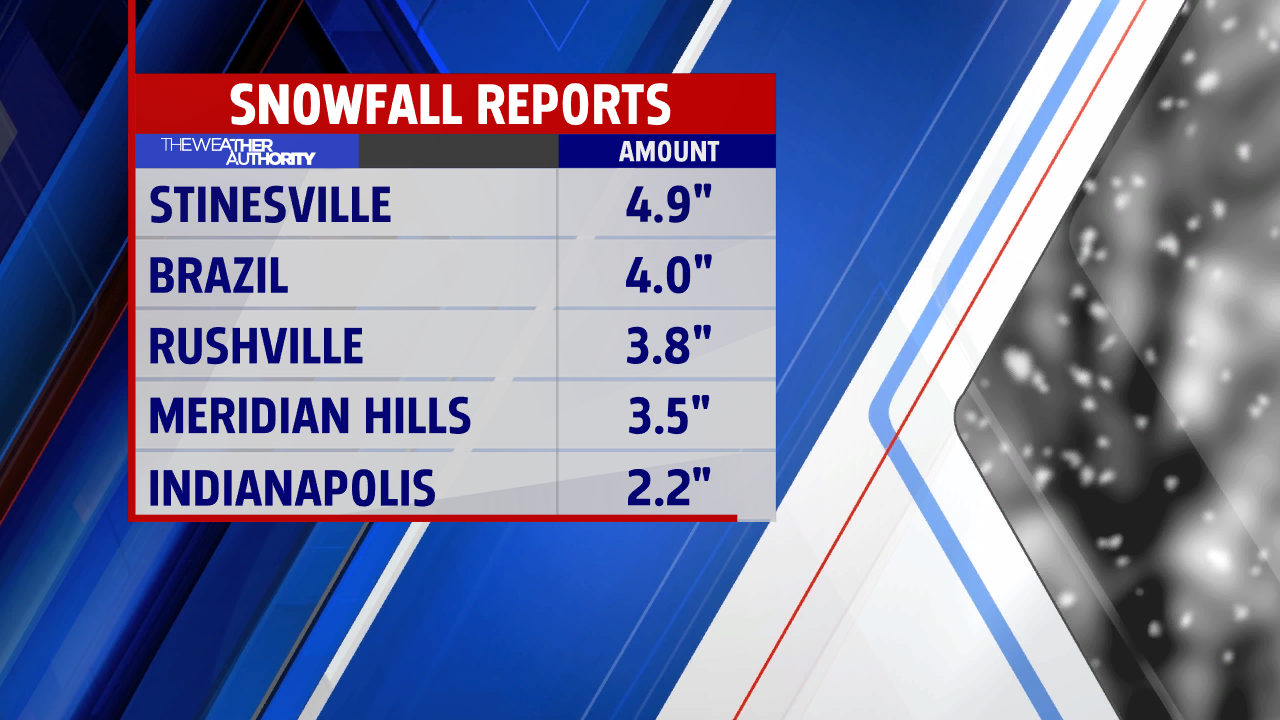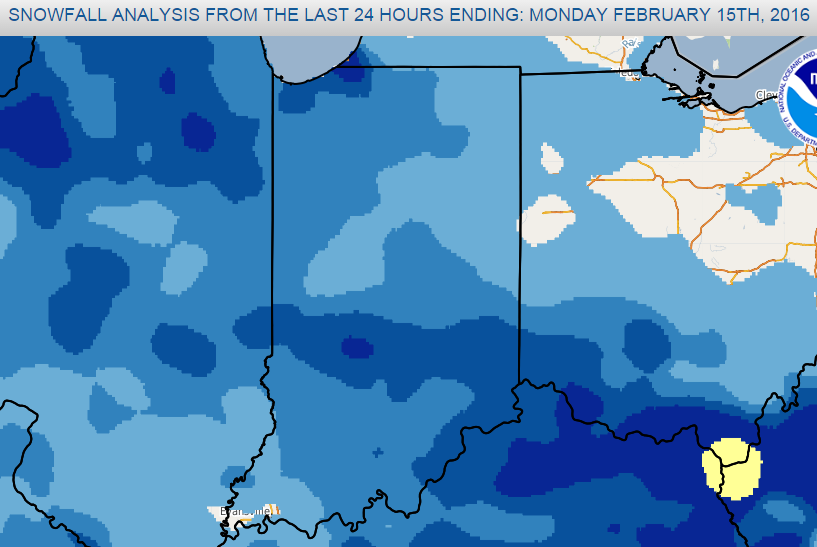 7 STRAIGHT DAYS BELOW NORMAL
The warm winter has taken another hit with the recent chill. After a week long below freezing we have seen our average temperatures slip.  We've dropped from 11th warmest to 15th warmest on record.  Snowfall for the season is now 9.2" below normal.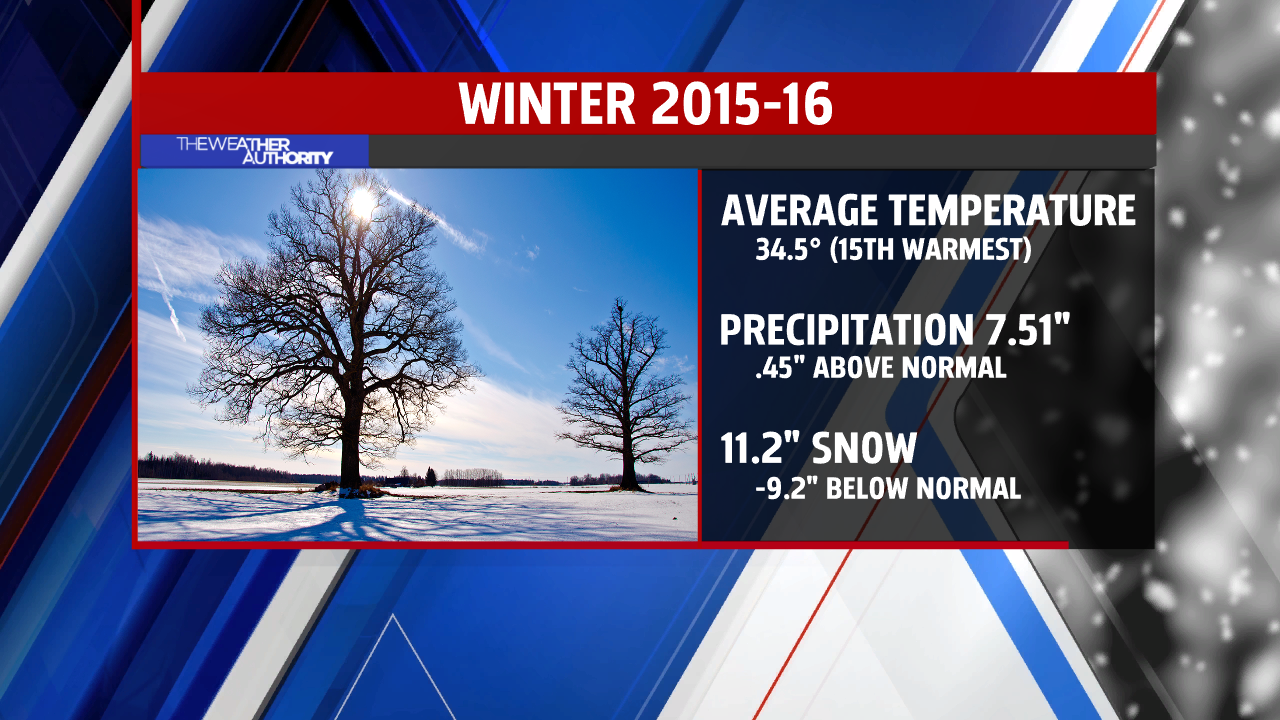 COLD AND FOGGY
Foggy conditions may be common over the next several mornings. Overnight lows in the the 20's will create slick spots as we refreeze from afternoon thaws and with fog developing, it may be dense fog with areas of freezing drizzle and freezing fog.
SMALL SNOW CHANCES
We watch the southern storm stay south with winter storm warnings in effect from eastern Kentucky to Maine. This is the southern low that we highlighted last week and predicted Friday to stay south.
A small system dives in Tuesday night and early Wednesday with a slight chance of snow showers but most of the work week ahead should remain rather snow free.
WINDY AND WARM INTO THE WEEKEND
Strong warming is still on track with forecast high temperatures to surge to near or crack the 60° mark on Friday and Saturday.  Showers chances are small Friday then climb on Sunday before a cold front passes Sunday night.
Winter however is far from over, colder spells are to return again starting early next week.