This is an archived article and the information in the article may be outdated. Please look at the time stamp on the story to see when it was last updated.
COLD FRONT COMING 
Showers will slide in tonight but remain light. More showers early Friday will accompany the cold front early Friday morning.  Conditions go down hill by mid day with colder a and strong winds developing Friday.
WITHCES' BREW FOR HALLOWEEN 2014 
Halloween costumes should include winter coats, hats, gloves and an umbrella.
Look's like another dud for Halloween – last years heavy rain and damaging winds cancelled trick or treats. This year, trick-or-treaters will need to bundle up and stay dry.  A cold front passes early Friday ushering in the coldest air of the season. This will be the 3rd year of rather uncomfortable conditions and only the 18th time that a Halloween high temperature fails to reach 50°.  The coldest afternoon Halloween came in 1878 and 1873 at 35°.  The warmest, 82° 1950.
Check out official trick-or-treat times in your area here.
A witches brew with ingredients that include howling winds, chilling rain and frightening flakes.
Winds will ramp up by early afternoon and the cold winds carries rain showers in from the north. Some snow will mix at times and especially where winds swoops off of lake Michigan.  It is possible that some heavier rain showers will change to brief downpours of snow, quickly accumulation on cars and roof tops.  More persistent lake snow bands could deliver a few inches of snow in northwest Indiana.  A winter weather advisory has been posted there for Friday night.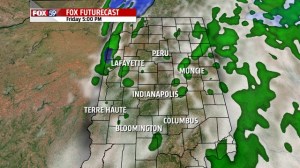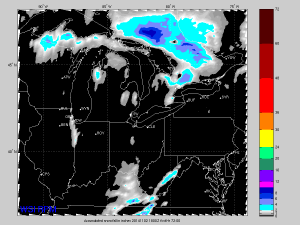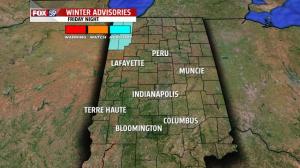 Where winds are forecast to sustain a connection to the lake, some snow accumulation of a couple of inches is possible northwest and especially along the Illinois and Indiana state line. I would not be surprised to see a few bursts of snow in the city tomorrow afternoon.
FREEZE WARNING
Well below freezing conditions develop as skies clear by Saturday morning – coldest here since mid April. Freeze warning has been hoisted Friday night into Saturday morning.