This is an archived article and the information in the article may be outdated. Please look at the time stamp on the story to see when it was last updated.
DRY TIME ENDING
Dry air is still holding as of the evening rush Friday evening but it will not last much longer. Light freezing rain, rain and sleet will increase in coverage and in intensity from south to north after midnight.
Travel will become more hazardous later tonight. A Freezing Rain Advisory is in effect starting at 7 p.m. Friday and lasting until 1 p.m. Sunday.
ICY LATE - UPDATE 10:30 PM FRIDAY
Drier air in lower levels has kept most of the early freezing rain light and patchy but the atmosphere will moisten up after 1 AM.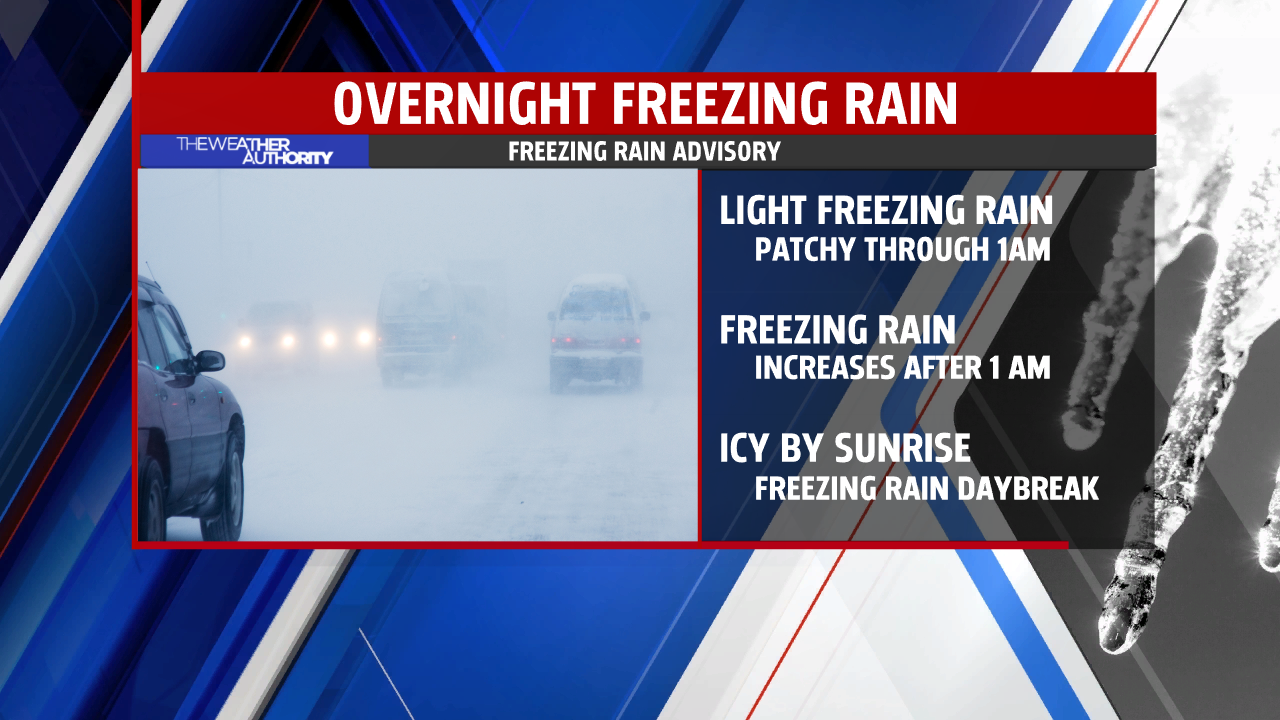 Freezing rain will increase in coverage and intensity through the night and based off the late evening short-term models, there could be a more significant surge of freezing rain at or just after sunrise.  I'm posting the latest image below.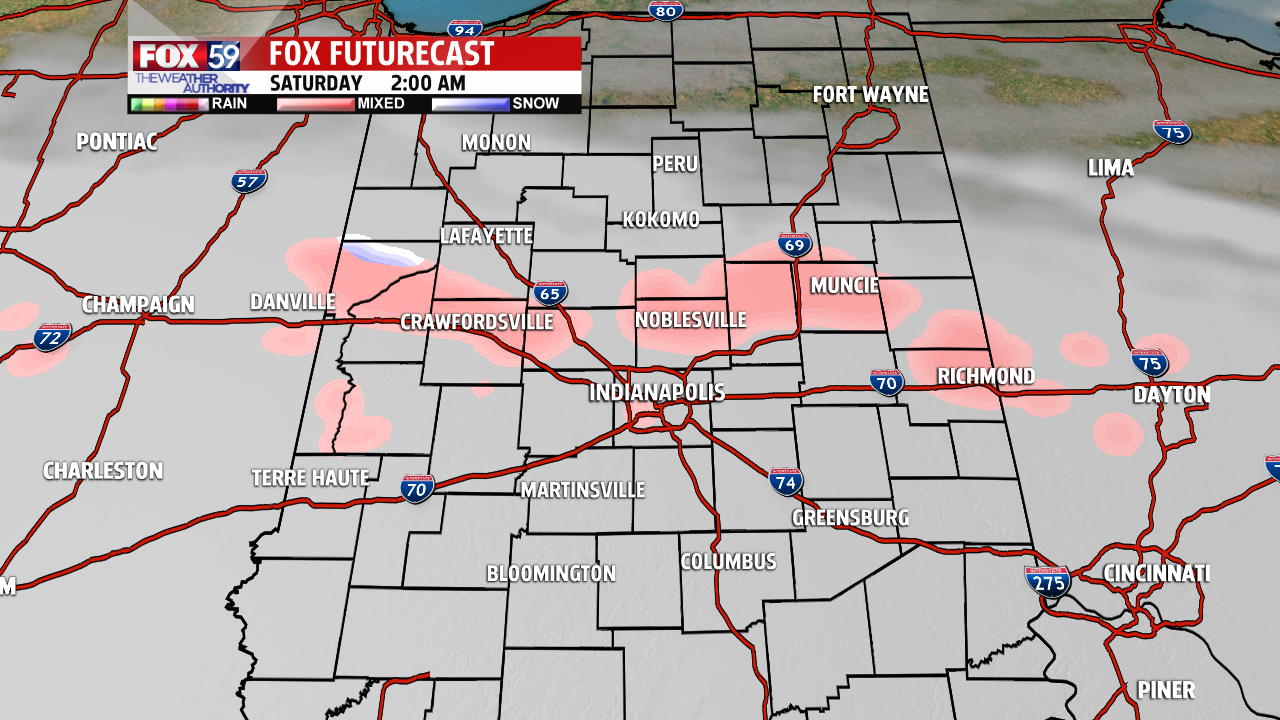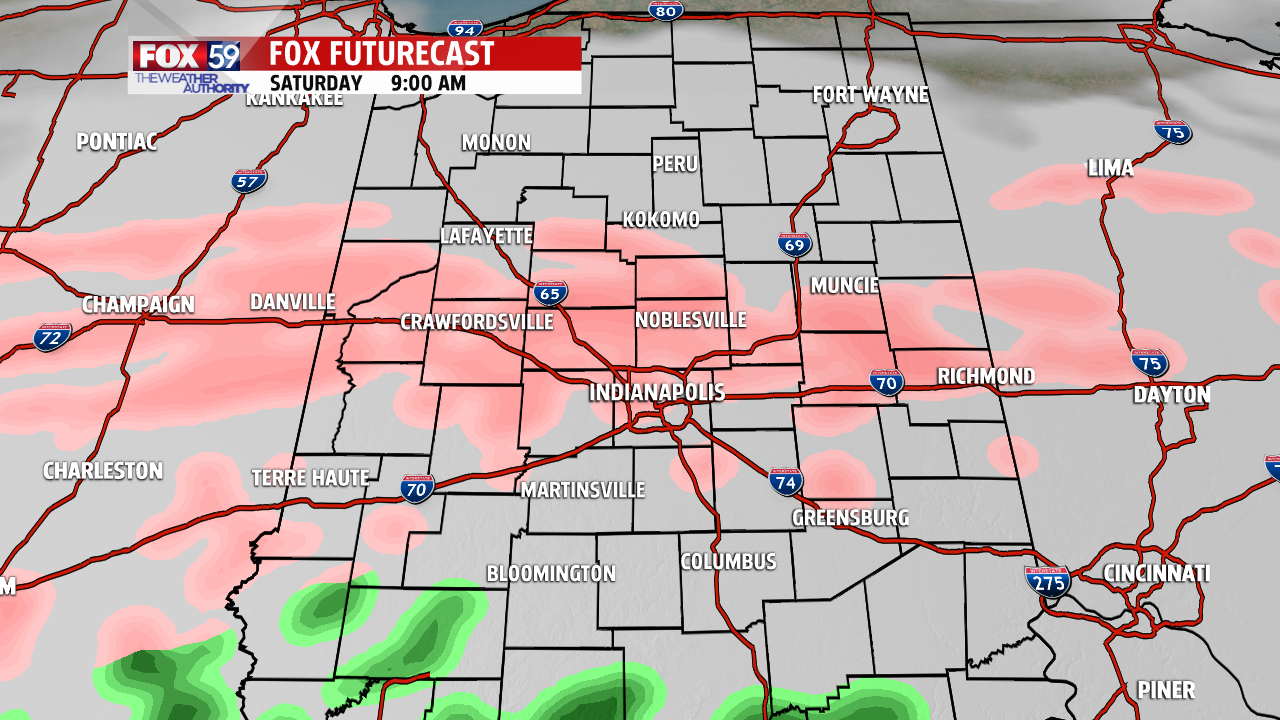 The freezing rain will increase in coverage and intensity after 12 a.m. and persist though 5 a.m. Saturday morning, then ease from west to east around sunrise.
We are encouraged by a few latest trends off the overnight computers. First is lesser amounts of ice accumulation than originally expected. Numbers have been cut down by 50 percent since yesterday, which is good.  Regardless, even the lightest amounts will make for slick roads. This will not be a 'ice storm' - we are not expecting trees to fall and power outages. Dangerous travel is possible, especially untreated roads.
Second is timing. The precipitation will thin out and perhaps even end completely by early afternoon Saturday.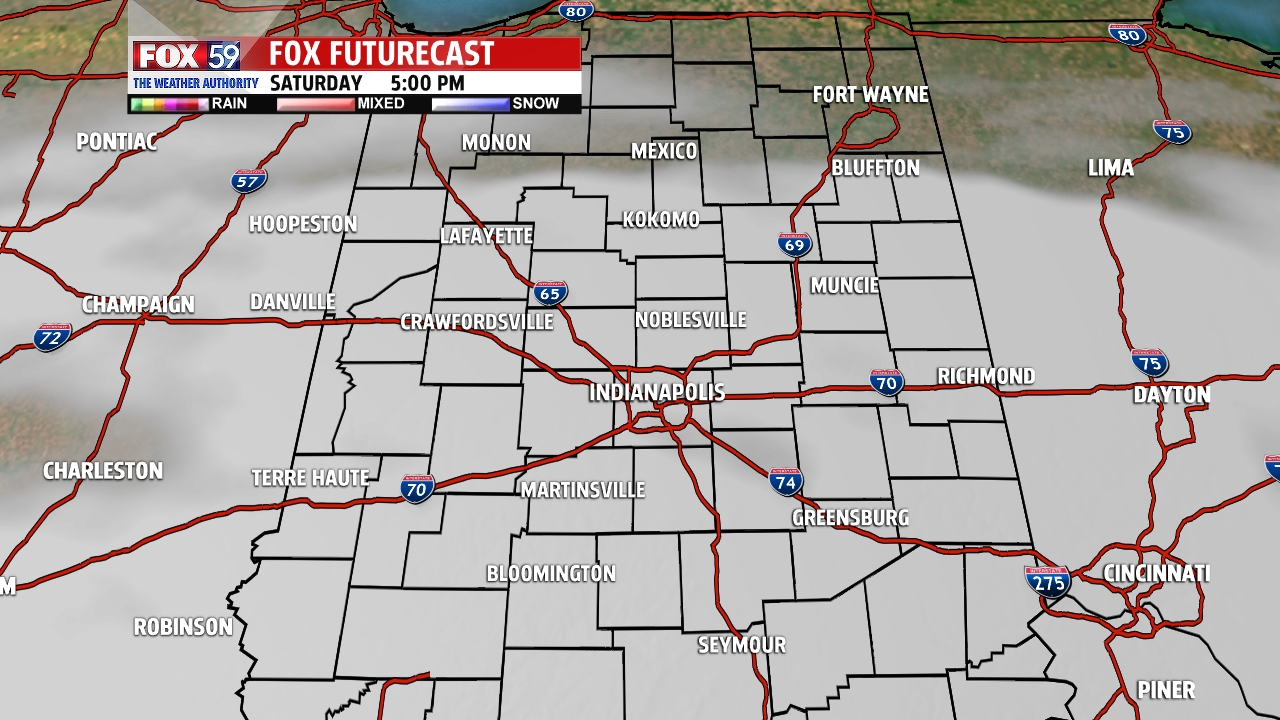 Below in  the National Weather Service SREF ensemble probability of ice accumulation assessments.  The bulk of the freezing rain will fall overnight Friday into Saturday and the highest probability of ice accumulation is directed over south central and southeast central Indiana.  We will monitor trends and current radar imagery (6 p.m.) suggest a heaviest batch of freezing rain will slide east into these locations by 8/9 p.m.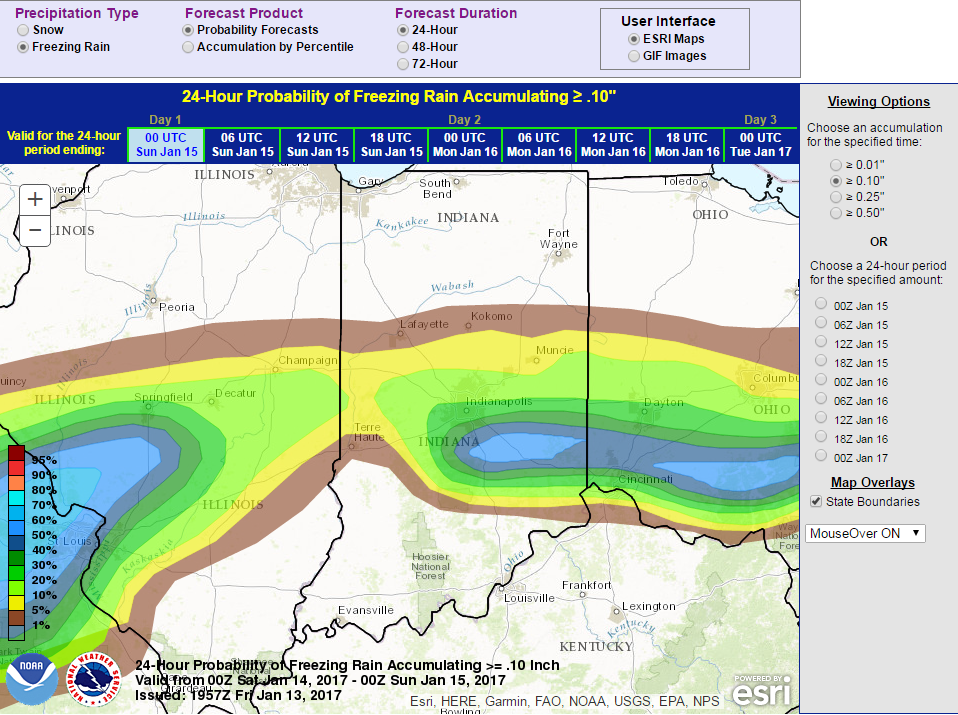 ABOVE FREEZING SATURDAY
Improvements will come by Saturday afternoon as area temperatures climb above freezing and the precipitation eases from west to east.  Travel Saturday will likely be much better by noon then at sunrise. There will be many freezing rain and rain-free hours from mid-morning Saturday on.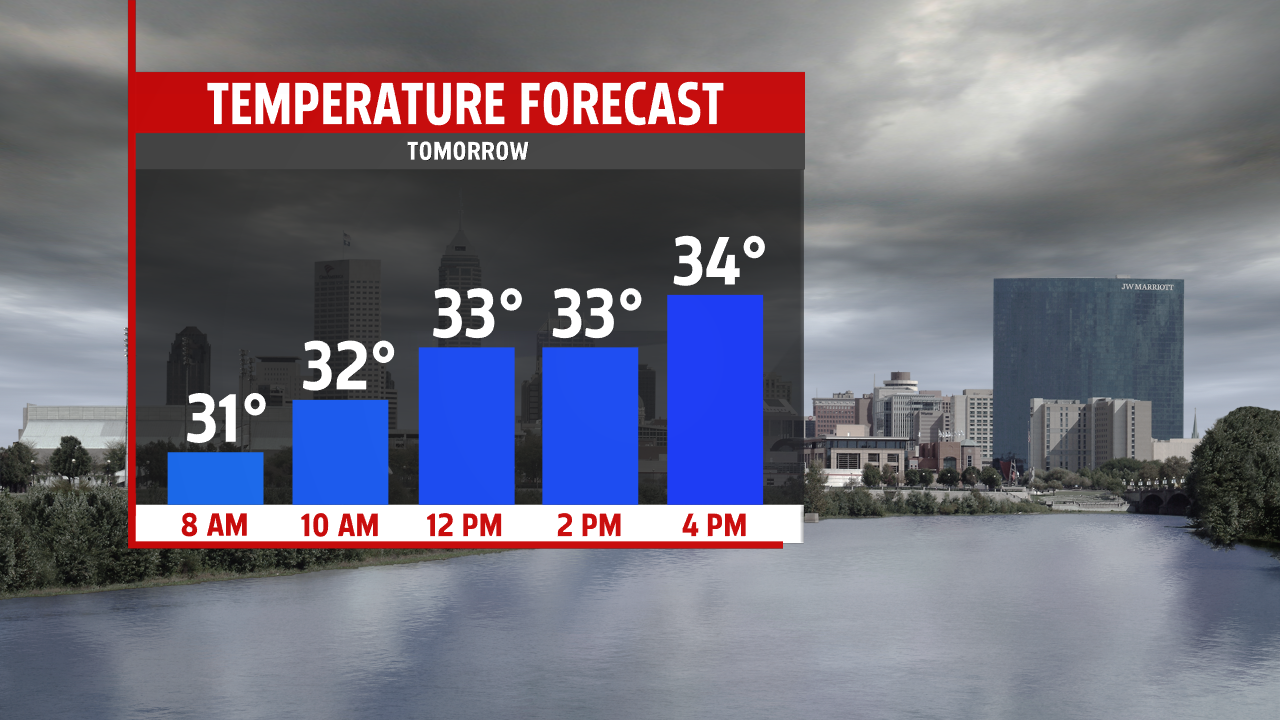 SECOND ROUND SUNDAY?  QUESTIONABLE
The Freezing rain advisory is in effect through Sunday but may need altering.  At this time, a secondary surge of freezing rain may not materialize.  What may liner is patchy freezing drizzle and fog. Stay tuned, changes are possible to the advisories as the weekend wears on.
Below the latest RPM forecast radar for 8 a.m. Sunday. I feel that the advisory will be altered at some point.
WARMER NEXT WEEK
The polar branch of the jet stream has been in retreat and will remain absent for potentially another 10 days.  Colder air is on the move for the week of the 23rd, but next week we could have several days in the 50s and possible near 60!