This is an archived article and the information in the article may be outdated. Please look at the time stamp on the story to see when it was last updated.
Over the next few days temperatures and humidity levels will climb. Thursday and Friday will be the hottest days with heat index values 100-105º.
Today will be slightly warmer with afternoon highs in the upper 80s and partly cloudy skies.
Once again some scattered showers and storms are possible in the afternoon and evening hours. Many areas will miss out on the rain.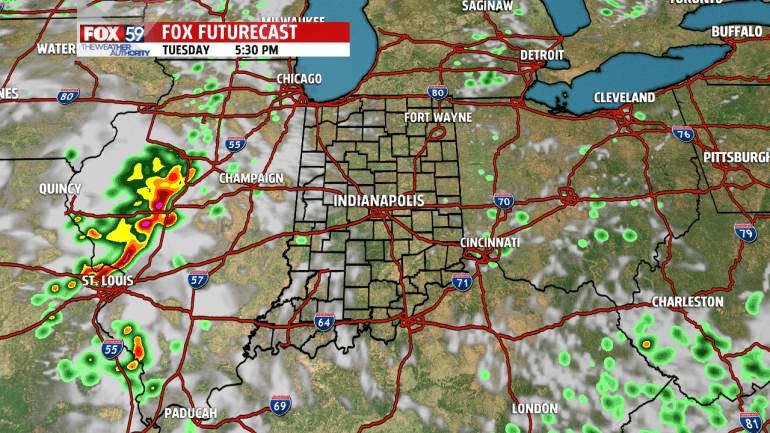 Daily rain chances continue through Saturday, but any rain will be very hit and miss. On Friday a front moving through the state will bring a slight increase in precipitation coverage and cooler temperatures for the weekend.