This is an archived article and the information in the article may be outdated. Please look at the time stamp on the story to see when it was last updated.
HOT SUMMER
Today marked the 18th day of 90-degree temperatures in Indianapolis and along with the heat came a big jump in humidity. The hot pattern only eased for a day and a half over the weekend and the upcoming work week will include several more hot days.
To date, this year ranks tied for 10th for the most 90-degree day occurrences. Last year, there were a total of 14. On average, Indianapolis will have 19 90-degree days. The most was 58 days in 1983.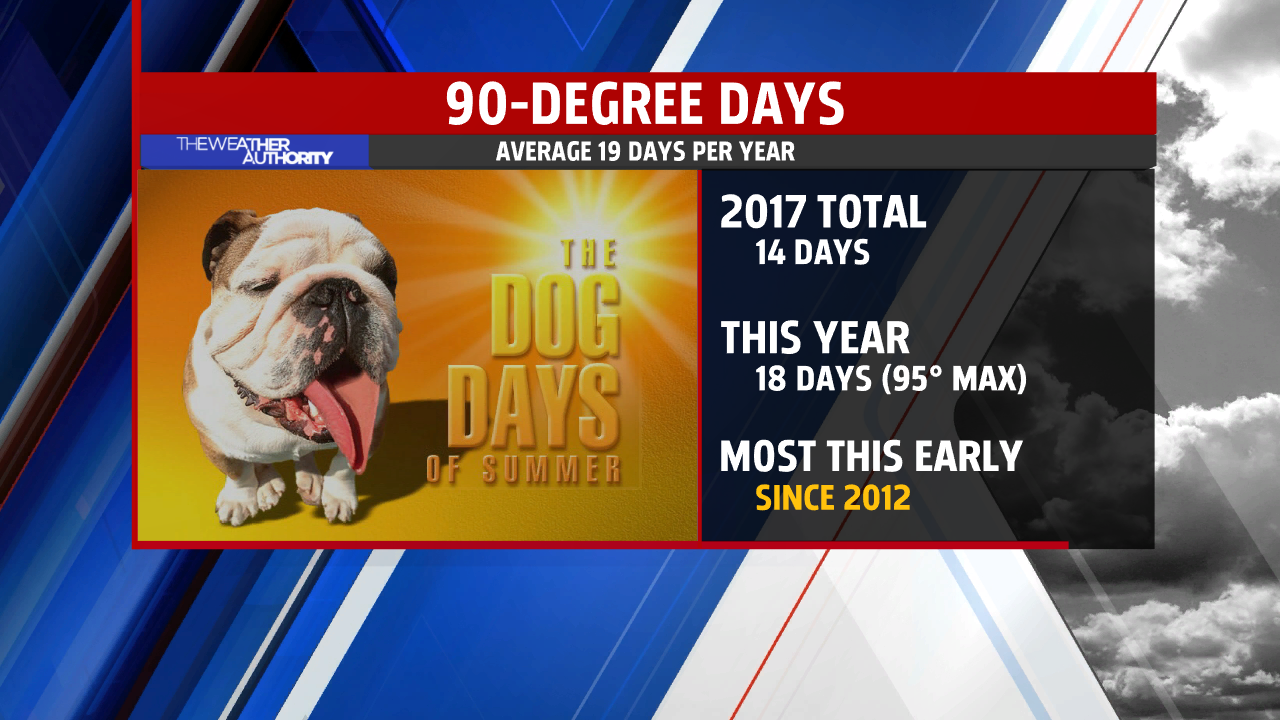 The hot dome or upper-level high pressure has been relentless nationwide late June and has migrated west bringing heat from coast to coast. The upper-wind pattern will allow a weak front to slip into the state Wednesday but much like the weekend the downturn in heat and humidity is brief. The hot weather will surge again and continue well into the weekend.
MINIMAL RAIN THREAT
While the heat and humidity jumped there is another pull back and easing in the humidity coming by Wednesday morning. A cold front will sag into the state Tuesday evening lending a few shower and thunderstorm chances along and ahead of it Tuesday afternoon and evening. Rainfall coverage could reach 26 percent of the area during the peak heating of the day. Beyond Tuesday, the threat of rain is very low.