This is an archived article and the information in the article may be outdated. Please look at the time stamp on the story to see when it was last updated.
STREAK CONTINUES
Our 80 degree streak lives on but enjoy the coolest afternoon since the 4th of July. We reached 80° today allowing the streak of 80° + days to reach 14. Early morning rain and clouds almost snapped the streak but skies continued to brighten late Monday afternoon.
DOWNPOUR MONDAY MORNING
Rainfall of 2.71" is a record setter for the date. No surprises to get this kind of huge rainfall when dew points are well into the 70s. The rainfall record broke stood since 1996.
July is the wettest month of the year with an average of 4.55" annually. Main reason, high humidity and the storms that occur this time of the year. Remember last July? It was the wettest month ever on record with 13.14" of rainfall.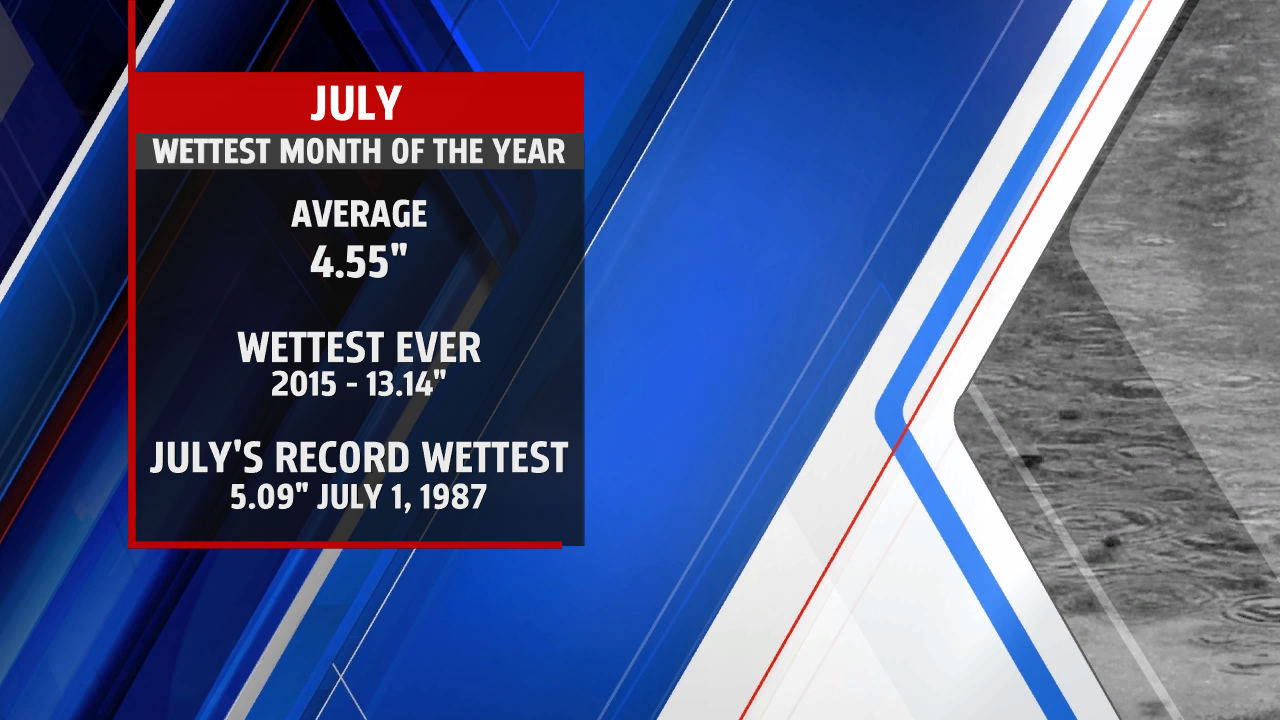 DANGEROUS HEAT WAVE DEVELOPING
Enjoy the milder air today because it will give way to the hottest air in three years soon. A huge, upper-level hing pressure will grip the nation this week and a very dangerous heat wave will get underway. The humidity levels here will start climbing again later this week and by the end of the work week the heat index will surge past 100°.
As of Monday evening over a dozen states including nearby Illinois are under some for of excessive heat watch of advisory. They will likely expand into Indiana in the days ahead.
The life of the heat here is still up for debate, perhaps easing early next week per the overnight Euro model. We will update in the days ahead but pay very close attention to the forecast Sunday if you plan to attend the Brickyard 400 Sunday afternoon. Check back for updates!