This is an archived article and the information in the article may be outdated. Please look at the time stamp on the story to see when it was last updated.
HERE COMES THE HEAT
Real heat will hit harder in the days ahead.  At 5 pm the heat index is reaching 95-degrees in many locations. But it will get worse before it gets better.
Over a dozen states are under some form of heat advisory or warning as of Wednesday afternoon.
DANGEROUS HEAT INDICES
The temperatures will go higher. With forecast high temperatures at levels last felt in September of 2013, the combination of heat and humidity will make it feel like it's in the lower 100's.
It's a dangerous combination and it will be persistent with each of the next three afternoons likely to reach a heat index of 100-degrees or higher through Saturday afternoon.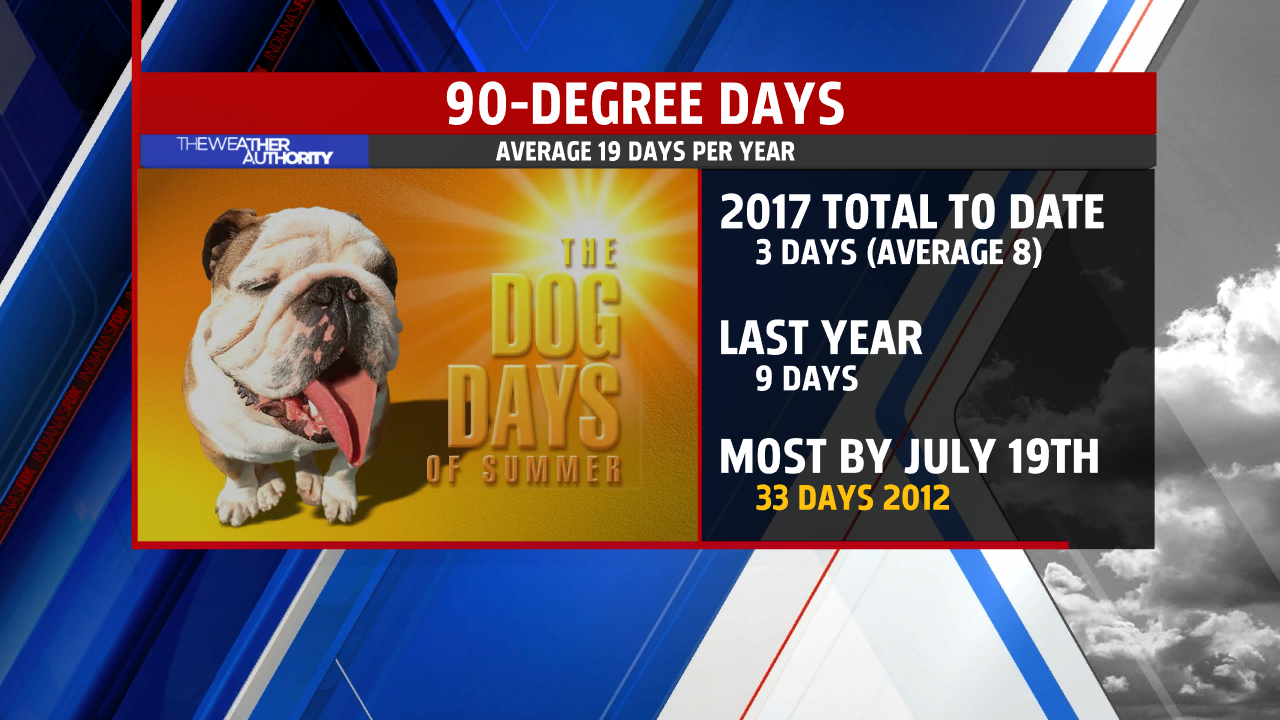 HOT DOME
A dome of heat or HOT DOME is overhead - this is where air is sinking and compressing and that means heat.  When a gas is compressed it heats up.   The upper level high will suppress rain clouds underneath but stronger storms will ride along the periphery of the heat - know as a 'rim of fire' pattern.
A cluster of storms currently over southeast Minnesota will move east - southeast over the next few hours.  The jet stream will traffic these storm clusters or complexes and it's possible that it will dive into far northern Indiana late tonight.  We will monitor.
RADAR UPDATE 11 PM: Cluster of t-storms will continue SE bound. While weakening as it enters Indiana, a few strong storms are possible next few hours.
A break from the heat will come and is clearly in sight but not until a cold front passes Sunday night. Relief is coming but still days away.