This is an archived article and the information in the article may be outdated. Please look at the time stamp on the story to see when it was last updated.
Areas of rain continue at this hour with a few embedded storms, mainly south of downtown! 24-hour rainfall totals are already exceeding 2 inches in spots south of downtown. This, along with the snow melt is creating high water along creeks, streams, and rivers, especially in the lowlands and farming communities.
A Flood Watch is now in effect and will hold through early Friday until the rain ceases…
High water is starting to create some issues on the roadways.
Here are the areas with issues:
In Marion County: EB lane of W 16th St near Olin Ave is flooded under the railway underpass
In Hendricks County: St. Rd. 75 in the Coatesville area
In Johnson County: Smith Valley Rd (800 N) and Mullinix Rd; 225 N and 300 S Trafalgar; 300 N and 450 W Bargersville
In Morgan County: Mann Rd near Landersdale, which is E of Mooresville on northern part of the county; 5400 Dayhuff Rd
These roads are still open, but authorities are asking everyone to be careful and take alternate routes if possible!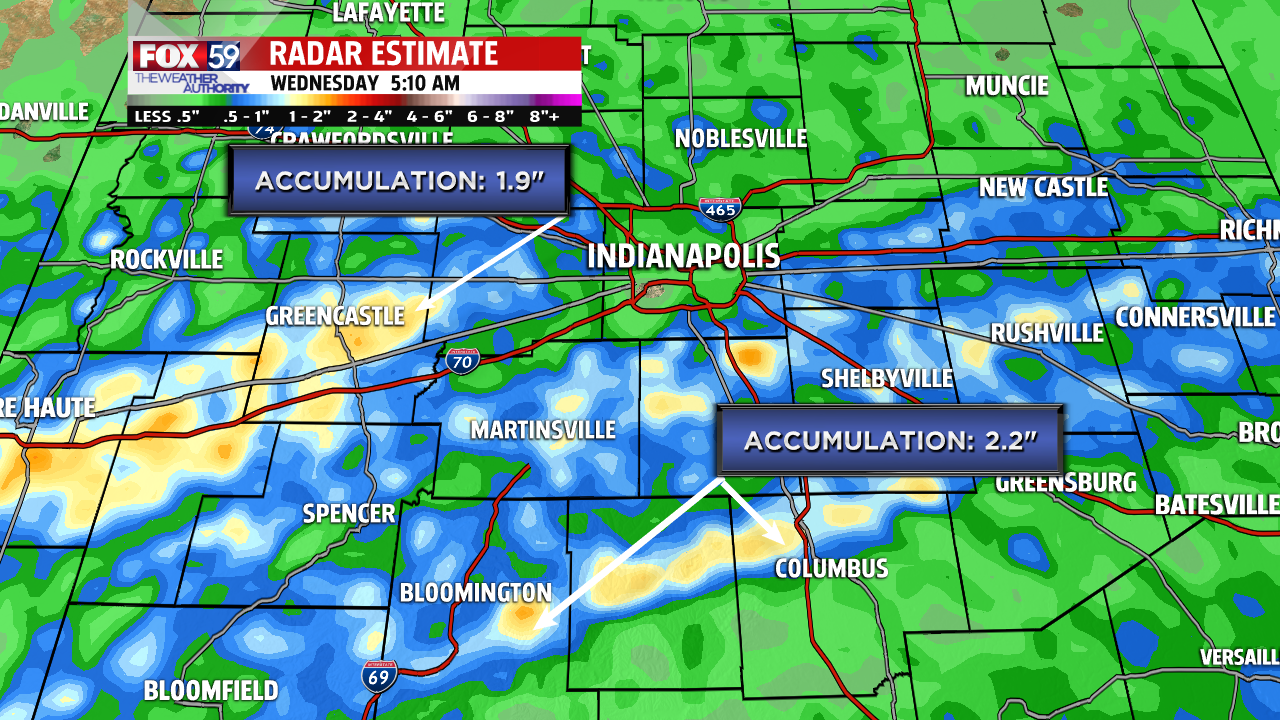 Temperatures will have a large spread from the warmest south, to the coldest north, this afternoon, along the stalled front. Expect ranges from 47° to 57° in our broadcast area. Some good news, I think the rain will be tapering this afternoon and into the early evening, before reloading overnight and into tomorrow.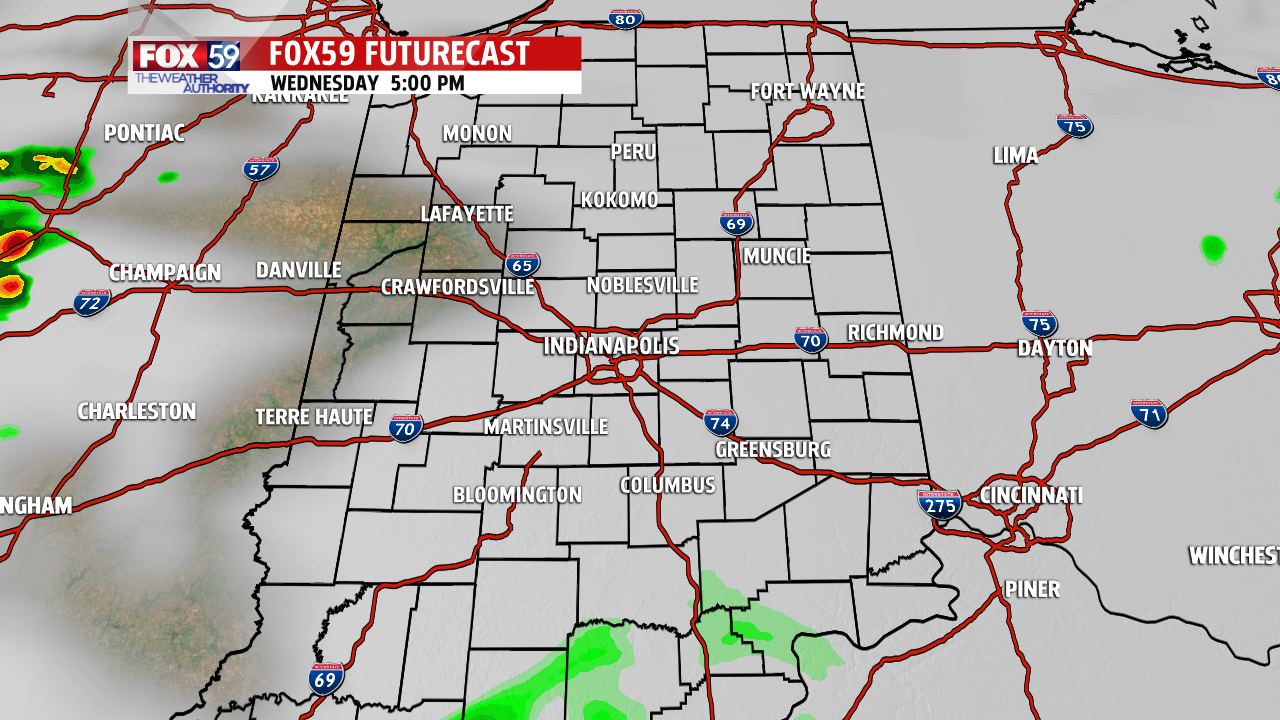 Heavy pockets of rain and storms will be with us on Thursday, best storm chances will remain south of the city, where the heaviest rain will reside. Eventually, a strong cold front drives the rain east and drops our temperatures dramatically by Friday morning! This will bring an end to the rain and a return to winter-like temperatures. Sunshine will help to brighten but the wind chills could be bitter!