This is an archived article and the information in the article may be outdated. Please look at the time stamp on the story to see when it was last updated.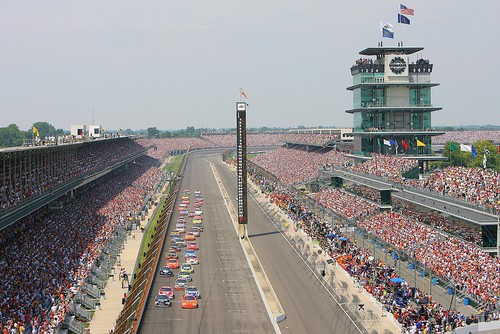 Record low temps for this morning as Indianapolis fell to the low 50s.  The record low for the day 'was' 54 degrees last hit in 2004.  The cool temperature trend will continue throughout the day with one of the coolest race days ever for the 400 at the Brickyard.  Temperatures will likely only hit the mid-70s.
While temperatures will be in the mid-70s expect to see mostly clear skies first thing in the morning.  Later this afternoon some clouds will slide in from the north similar to what we saw on Saturday.  While dry the atmosphere will continue to be unsettled as we sit beneath a trough caused by a potent upper low sliding over north Michigan and into Canada.  This system will continue to push cooler and drier air our way along with clouds through Monday.
While this weekend will remain cool, we will start to get back to the average weather for this time of the year for the work week.  Temperatures will be near 80 from Monday through Wednesday with a chance for rain late Tuesday night into Wednesday morning.  Temperatures will be close to the seasonal high average of 85 degrees for the rest of the week.