This is an archived article and the information in the article may be outdated. Please look at the time stamp on the story to see when it was last updated.
Happy Thursday! Temperatures on the cool side this morning in the low to mid 40s with mostly clear skies. High pressure is sitting over the region today so we will continue to see lots of sunshine!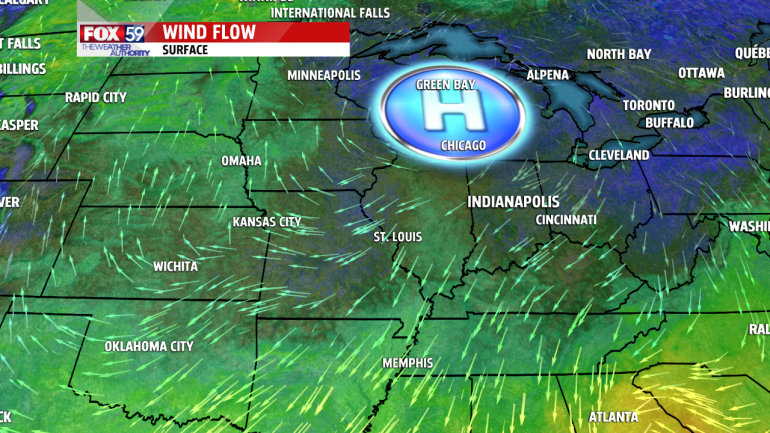 This afternoon is looking to be the best of the week with temperatures right on average in the low 70s!
Conditions out at the track are looking spectacular! Already in the upper 50s as the gates open at 10 a.m. and mid 60s around lunchtime!
Thanks to high pressure futurecast is looking dry with a few  clouds today,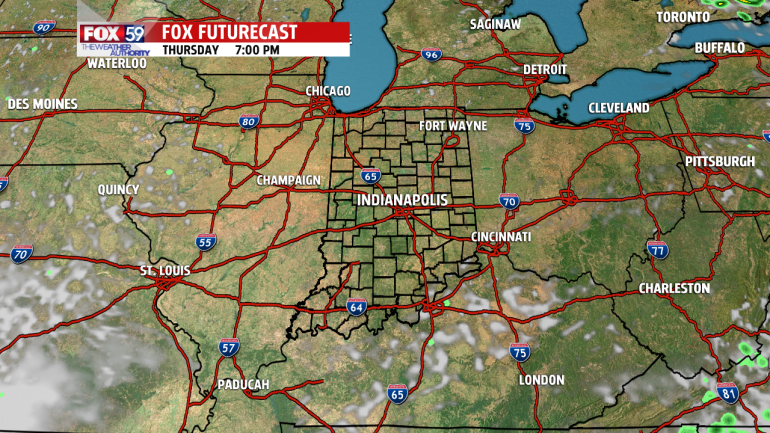 A system in northern Texas will push some clouds back into the state by tomorrow morning. Temperatures will be a little cooler with partly sunny skies in the afternoon. As the system moves northeast Friday night into Saturday morning a few showers are possible. Overall the weekend is looking dry with a mix of sun and clouds!