This is an archived article and the information in the article may be outdated. Please look at the time stamp on the story to see when it was last updated.
INDIANAPOLIS, Ind. — More than 20,000 people were without power in central Indiana Sunday as high winds wreaked havoc on power lines and utility poles throughout the region and toppled trees into roadways.
Earlier in the morning, Indianapolis Power and Light listed more than 12,000 outages throughout the city, with most outages occurring between 5 and 7 a.m. According to IPL's outage map, the highest concentration of outages was near Lawrence, where more than 2,000 outages were listed  in the vicinity of Massachusetts and Shadeland avenues.
As of 6:55 p.m. Sunday, IPL reported 6,733 customers without power in its coverage area.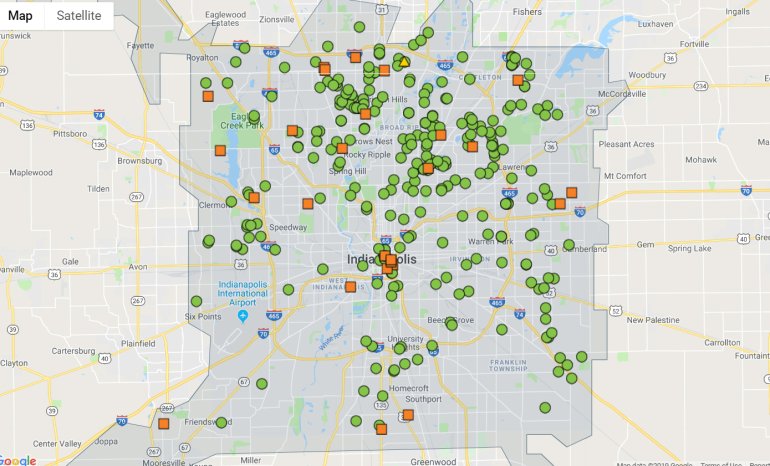 Throughout a similar time frame, Duke Energy reported more than 10,000 outages with Hamilton, Brown and Johnson counties all having more than 1,000 outages each. By about 6:55 p.m. Duke reported 3,087 customers without power. Indiana Michigan Power said 12,837 customers were without power in its coverage area.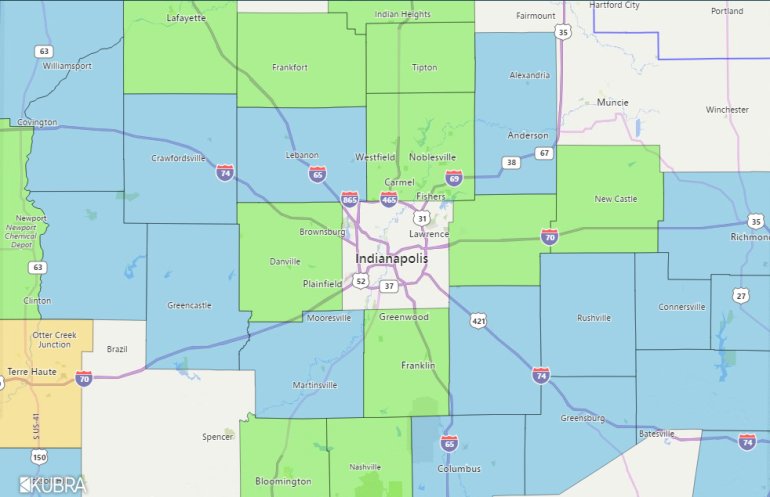 High winds out of the west on Sunday were measured at speeds between 30-35 miles per hour. Wind speeds at Eagle Creek Airport were measured in gusts up to 60 miles per hour.
Many central Indiana residents said they had not felt winds like Sundays in a long time.
"Its been a minute, its been a minute," said Fairnetta Harris, who was without power on Sunday. She was preparing candles and a kerosene heater in case her power was off during the night.
"Now I'm worried about the food and stuff," said Harris.
IPL, Duke Energy and Indiana Michigan Power all reported outages across central Indiana.
"It'll be a challenge for the rest of the day and into the evening because these winds just keep continuing to blow," said Lew Middleton of Duke. He said many crews were returning to areas that had already been addressed after winds caused new problems to pop up.
Power companies fielded thousands of calls throughout Sunday.
"We are keeping track of those," said Middleton. "We know once they're reported, we know where those outages are. We will get to them as quickly as we can."
Wind damage reported throughout the counties by the National Weather Service included downed trees and power lines, transformer fires and even a chimney pulled away from a home in Hamilton County near Noblesville. Other reports indicated downed trees were blocking some area roads.
High wind warnings and advisories will remain in effect until 10 p.m.