This is an archived article and the information in the article may be outdated. Please look at the time stamp on the story to see when it was last updated.
WETTEST IN 81 YEARS
We added to the 8 day rainfall total Tuesday bringing the tally to 3.64" since April 26th.  The grass is getting tall and working outdoors has been hampered due to the rain.  Checking weather records, this ranks as the second wettest spell for the dates since 1935 when 4.01" of rain fell.
TORNADO CONFIRMED SUNDAY NIGHT
The National Weather Service confirmed a brief tornado  touched down in Montgomery county Sunday night at 8:38 PM one mile southwest of Linden.   The path was only .1" of a mile and in a field.  Winds were estimated at 70 mph and rated as an EF 0 tornado.  To date there have been 8 preliminary tornado reports state-wide.  Indiana averages 22 per year.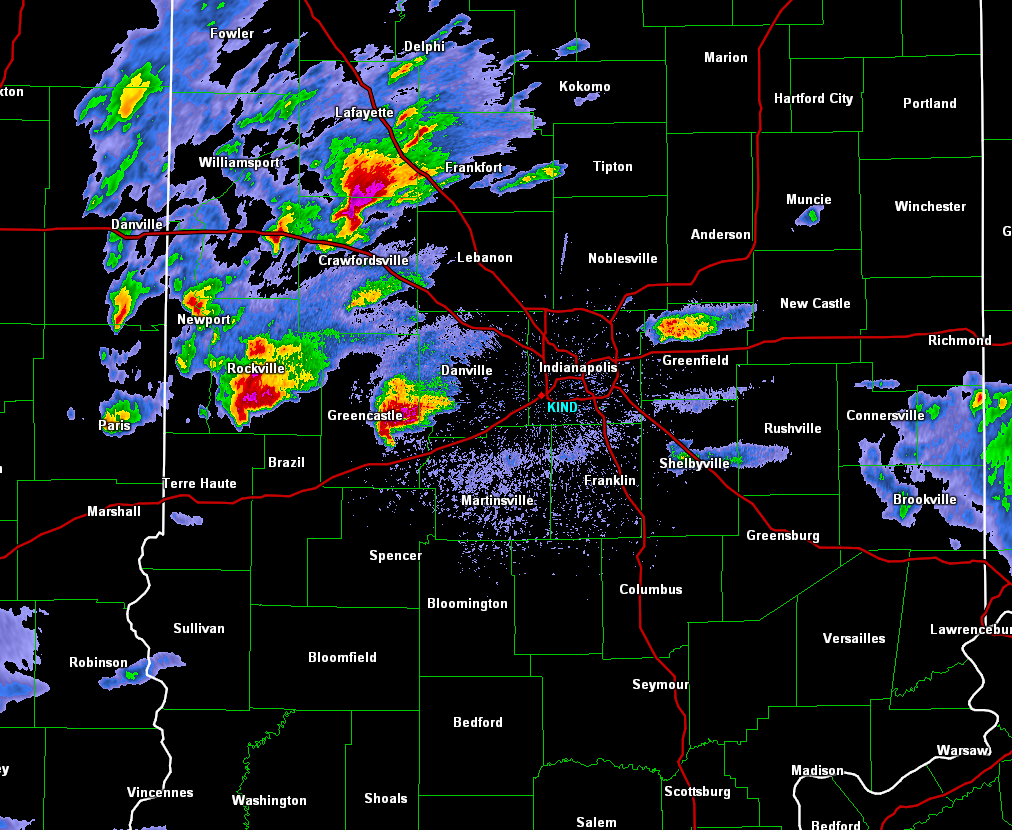 MORE RAIN LATE TONIGHT
The showers ended late Tuesday afternoon with even so breaks in the clouds.  The break will end later tonight as a cold front approaches.  Rain will spread southeast and into the state before sunrise.  Showers are likely for the morning commute and even a thunderstorm could pass.
REINFORCING CHILL
Temperatures are supposed to be reaching nearly 70° at this time of the month by have really had a hard time reaching 60° the past two days.  A new cold front will sweep across the state with reinforcing cool settling in.  A windy and chilly Wednesday is expected with afternoon temperatures steady in the middle to upper 50s for typical of March.
Colder conditions will develop by Thursday morning when area temperatures could dip into the upper 30s.  The coolest will be early Friday morning when wide-spread mid to upper 30s are likely.  Patchy frost could be in the works by Friday morning - we will monitor.
WINDY WARM UP
It's a go for windy and warmer conditions Saturday.  Temperatures are currently forecast to  jump to near 70° Friday and reach the 80° on brisk southwest winds Saturday afternoon.  A cold front is expected to settle south by evening bringing a chance of showers and thunderstorms by evening.  Cooler and drier conditions are forecast for Mother's Day on Sunday.