This is an archived article and the information in the article may be outdated. Please look at the time stamp on the story to see when it was last updated.
COLDER PATTERN CONTINUES
A real chill in the air Monday evening.   Temperatures have slid since an early morning high of 53-degrees.  The numbers after 4 pm in the middle 40s are more typical of temperatures around Thanksgiving.   At 46-degrees in Indianapolis, it is the normal for a November 27th and 28th and nearly 20-degree below normal!
Clearing is underway and with chilly temperatures and lighter winds tonight, a wide-spread frost is coming and it is possible we get our first freeze in Indianapolis.
A freeze tonight would be early, the average date of the first freeze Indianapolis is October 23rd. This would be two weeks earlier than last year, which came on October 29th.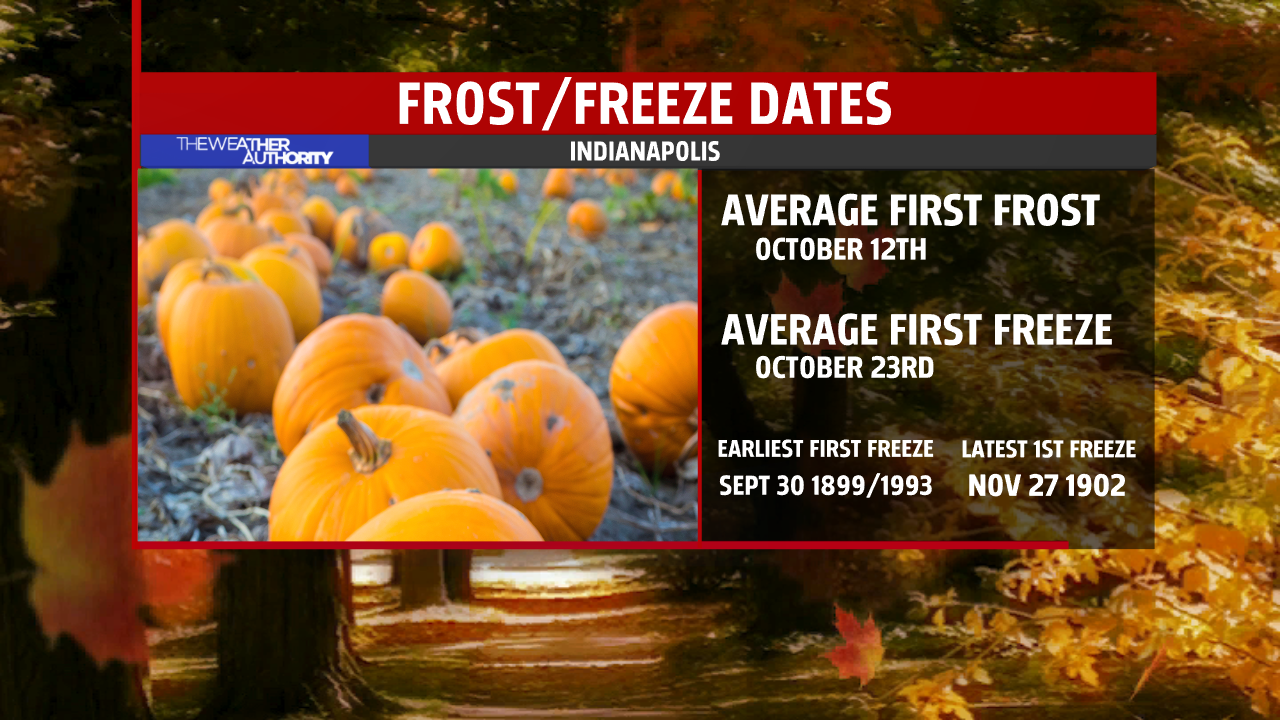 EXTREME SWINGS LEAVES OCTOBER OFF THE CALENDAR
It's been a Autumn filled with extremes.   THe most 90-degree days since September first in nineteen years left September among the warmest on record.  October has been anything but normal and more along the lines of extreme as well.  Starting the month with seven 80-degree plus days and heat indices topping 90-degrees, we were the warmest October on record to date through the 10th. Since last Thursday temperatures have been very cool!   For the dates, the coolest October 10th through the 14th in 12 years!  The feel of a normal October has been absent as we reach the midway point of the month.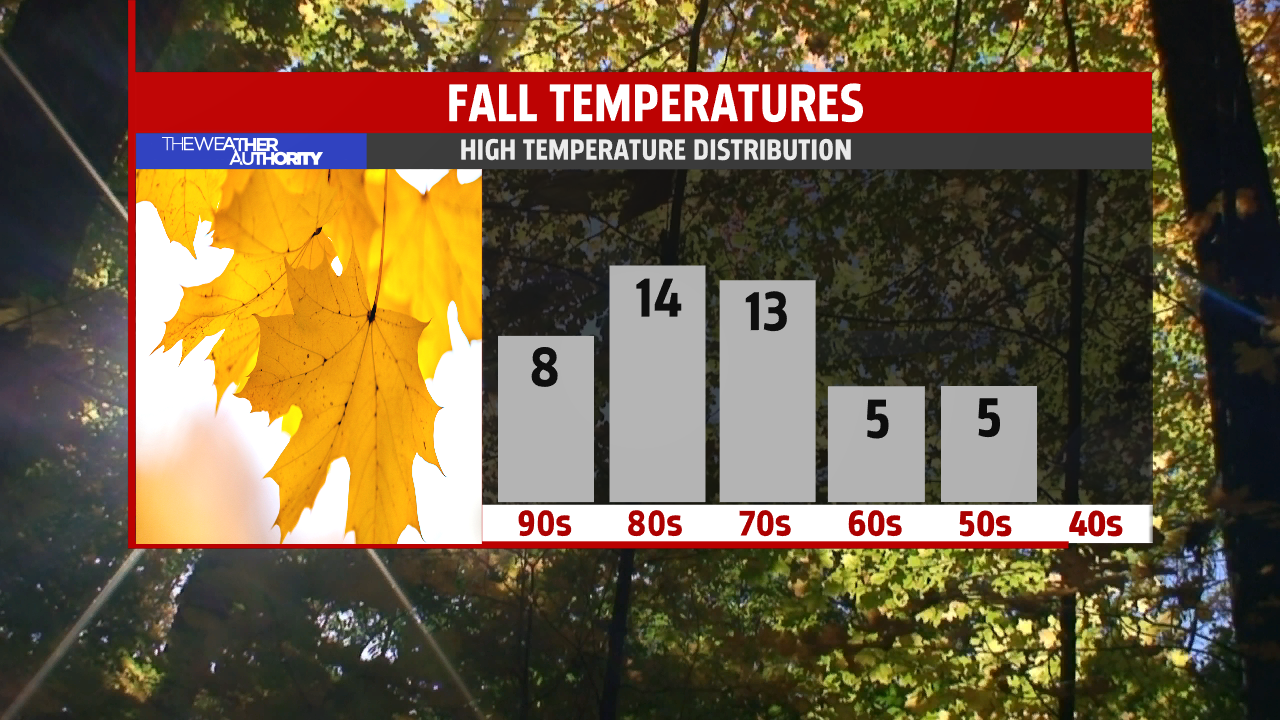 A cooler than average temperature pattern will continue. Thought sunny days will provide a rebound from time to time - overall the probability of below normal temperatures will continue into the final week of October.