This is an archived article and the information in the article may be outdated. Please look at the time stamp on the story to see when it was last updated.
NO MAY THIS YEAR
This incredible May continues to roll along with another above normal day. No, we really are not having a May this year!
Today is the 29th consecutive day above normal in what is the warmest May on record. We reached 90-degrees for the third time is very rare. This is only the 12th time in 147 years that this month has 3 90-degree days. There is no let-up insight.
May 2018 is running a whopping 10-degrees per day above normal and the average temperature is so warm it would rank as warm in half the JUNEs on record!
WE NEED RAIN
It is the dry soils that are having a big impact on the warmth. KEEP watering. Indiana soils are 'August-like' dry. We need rain! May 2018 now nearing 4" below normal & 12th driest MAY on record to date.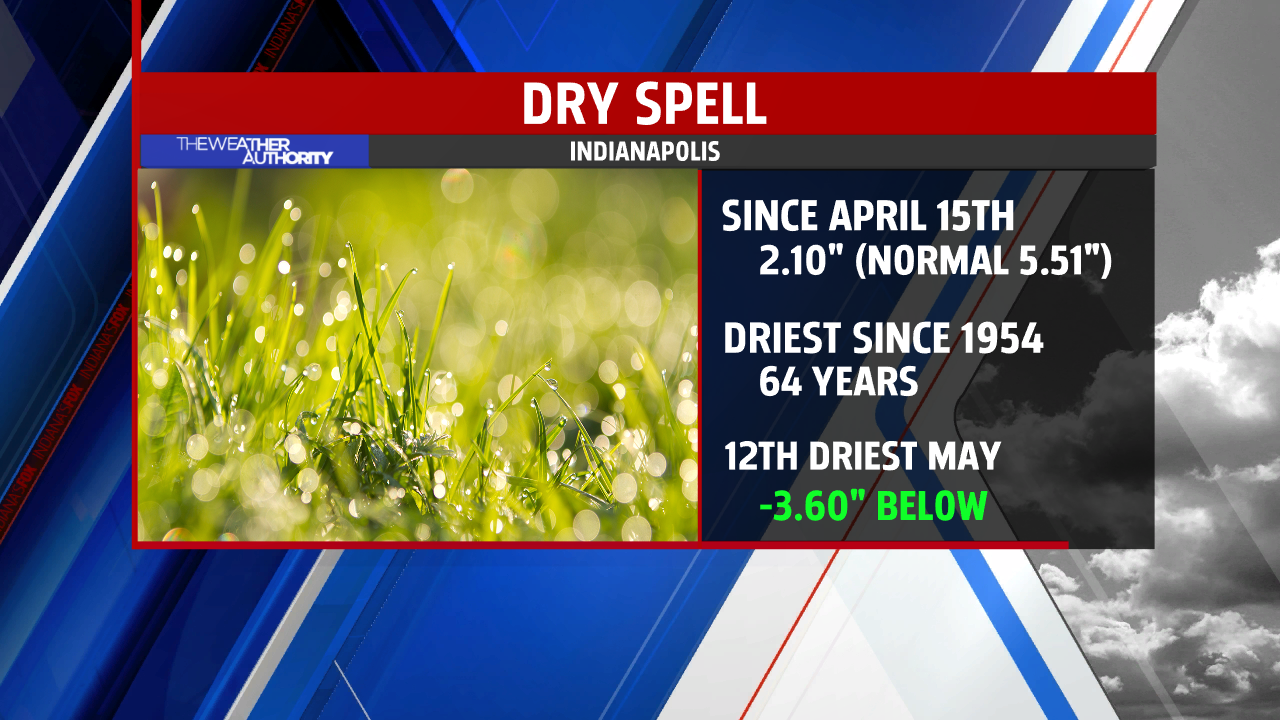 Subtropical Alberto is expected to churn overhead Wednesday. The remnants will bring rain coverage up to nearly 70% Wednesday afternoon and that is welcomed. Unfortunately the system is to weaken and downpours will be selective.