This is an archived article and the information in the article may be outdated. Please look at the time stamp on the story to see when it was last updated.
INDIANAPOLIS, Ind. --Good Wednesday afternoon! It's been another hot day with temperatures near 90 degrees in many locations in central Indiana. Tonight will bring a slight chance of a spotty shower. Fog will be patchy tonight with a mostly cloudy sky. Temperatures will fall to the low 70s. Temperatures will get into the low 90s through Friday. It's important to remember these heat safety tips!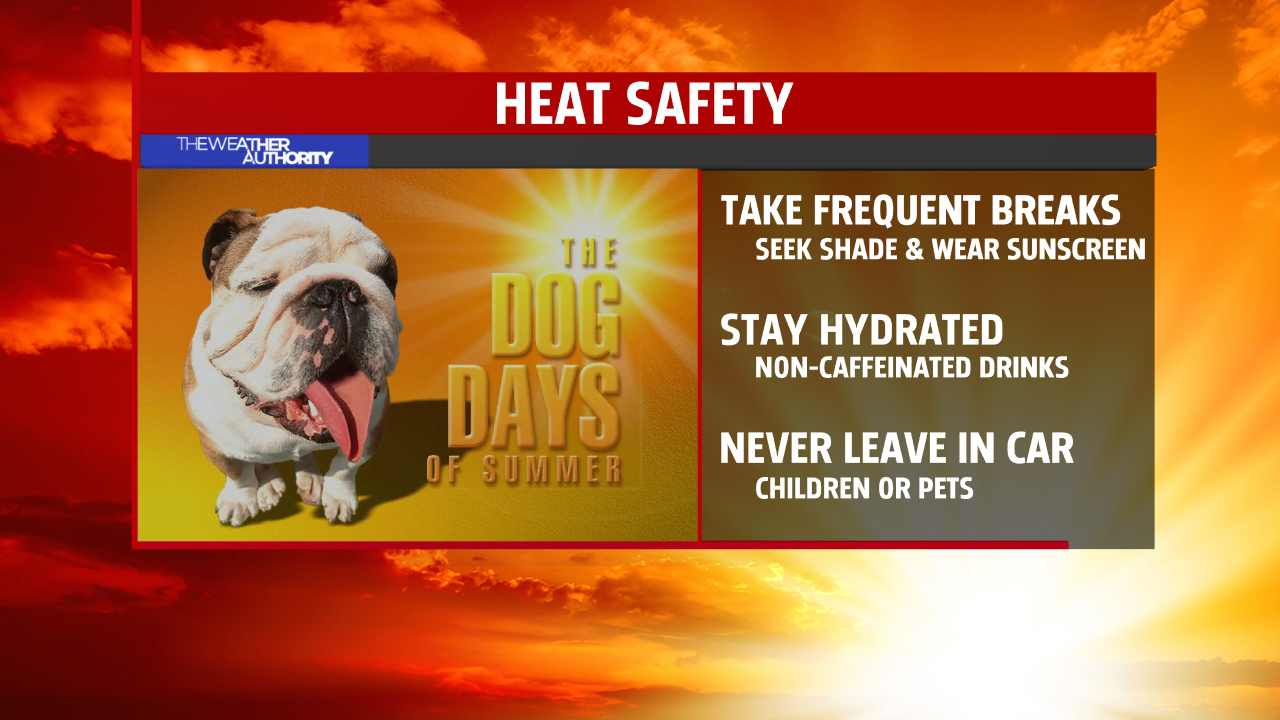 Humidity will build into Friday as a warm front lifts across the area Thursday night. Heat indices by Friday could reach 100 degrees.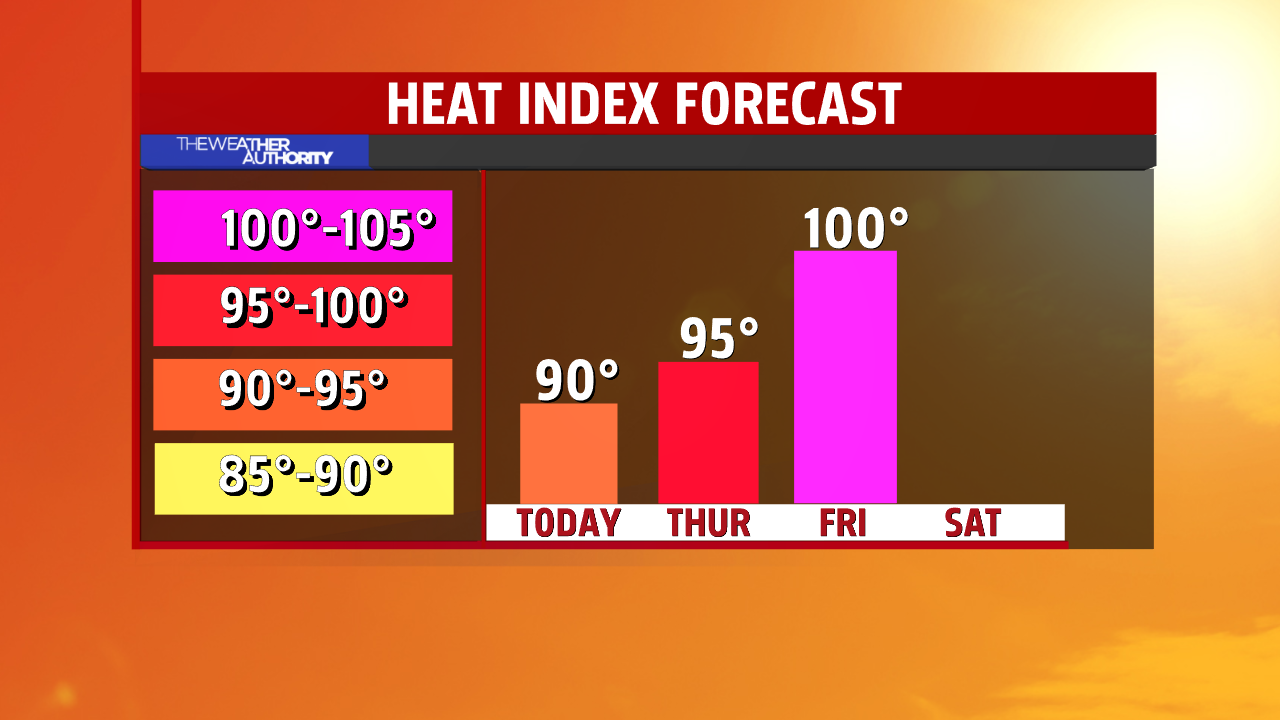 A spotty shower or t-storm is possible during the afternoon on Thursday and then a chance for more widespread rain and t-storms will be higher Friday afternoon and night. A cold front will move through Friday evening and the humidity will lower into the weekend. If you're planning on going to the fair on opening day, you may want to go earlier in the day. It will be cooler and dry. Rain chances arrive in the afternoon and evening.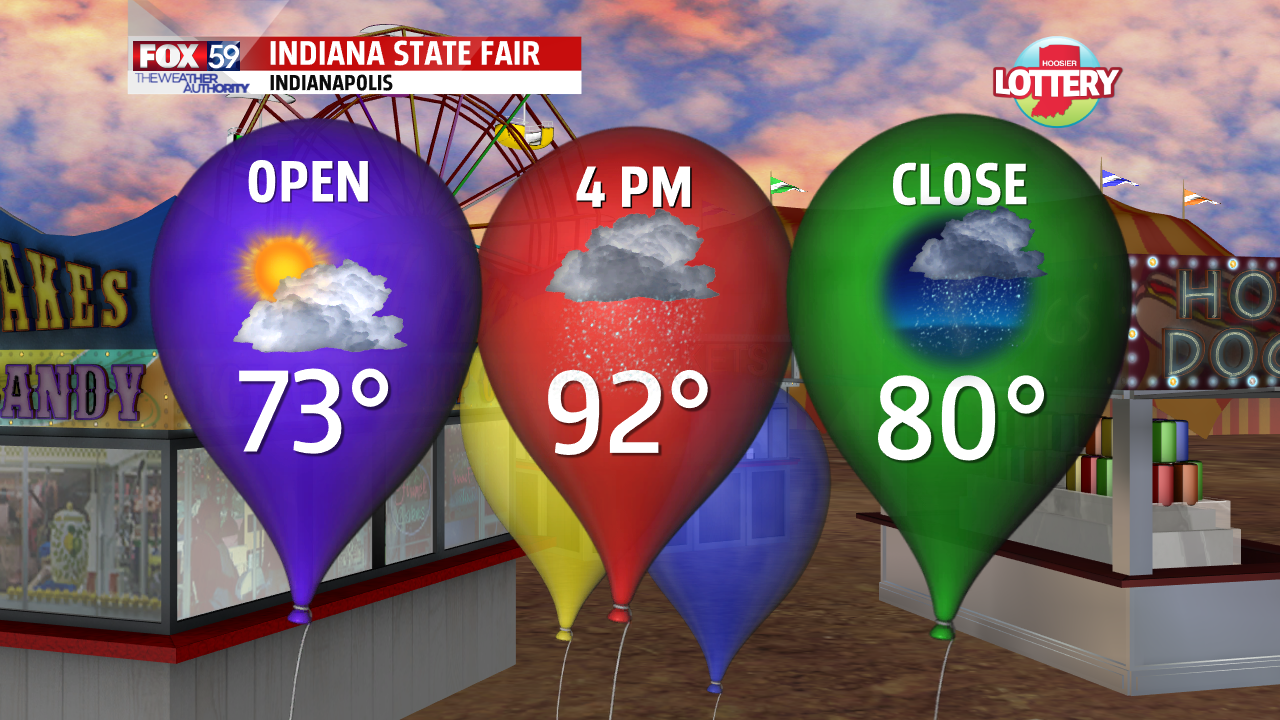 The weekend looks great with highs in the low 80s and lower humidity. The heat will build again through next week. --Danielle Dozier