This is an archived article and the information in the article may be outdated. Please look at the time stamp on the story to see when it was last updated.
The heat is on! We hit our forecast high of 88° today. That makes for the 19th 80° day for the month.
As we approach the end of May, we're looking to likely break not one, not two, but three records for the Month. We're currently in 2nd for warmest May-to-date. We're also closing in on the most 80°+ days for a May. We've had 19, the record is 21. Plus, we're closing in on the longest above average streak for a May. The record stands at 27. With every day above average this month, we're at 25.
The temperatures weren't the only thing on the rise today. The dew-points were too. They're aren't feeling awful yet, but they will continue to rise into the weekend.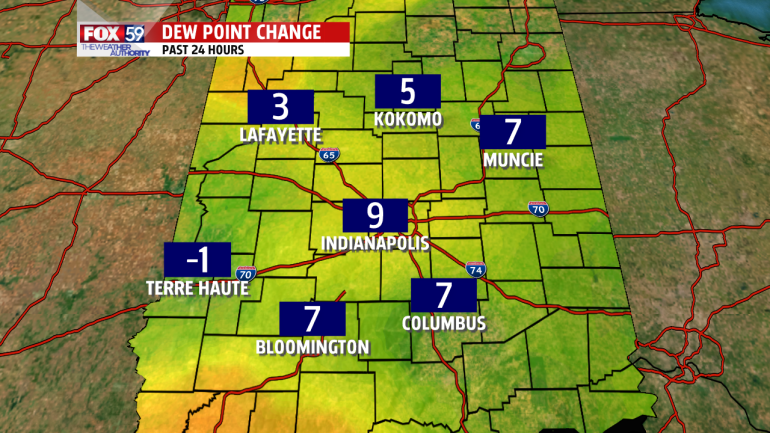 We have a chance for a few spotty showers and t-storms overnight into early Saturday morning. We'll stay mainly dry though.
Better chances of scattered showers and storms comes tomorrow late morning and afternoon. It won't be a washout and not everyone will get wet. But a few heavy downpours are possible.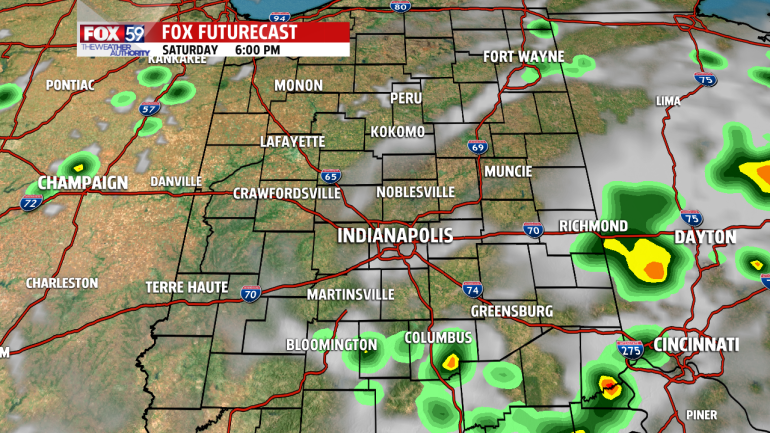 It will be hot and humid for the IPL Parade tomorrow. Drink plenty of water and take breaks from the heat when you can.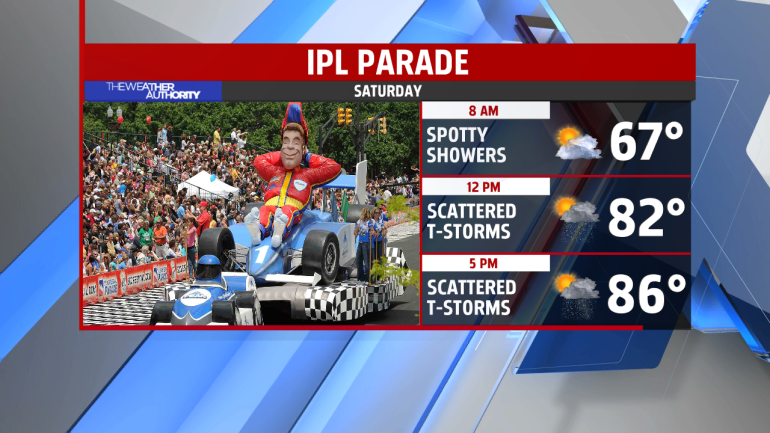 Hotter on Race Day! Nearing 90°. There will be the chance for a few isolated storms during the afternoon but almost all of us will stay dry. Remember though, the chances are there. Don't be surprised for a brief burst of rain on t-storm.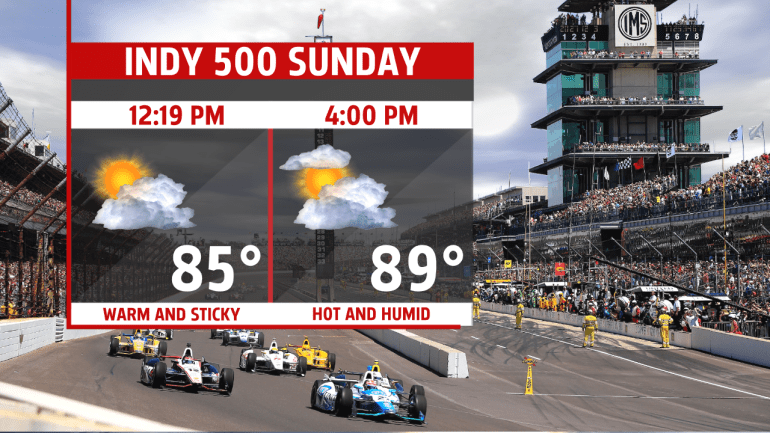 We stay warm the rest of May and the start of June. Memorial day will be mainly dry but a few isolated t-storms aren't out of the question.