This is an archived article and the information in the article may be outdated. Please look at the time stamp on the story to see when it was last updated.
Happy Wednesday! Another morning with thick fog reducing visibility to under 1/2 mile in some locations. Use caution traveling this morning, the fog will lift out around 10am.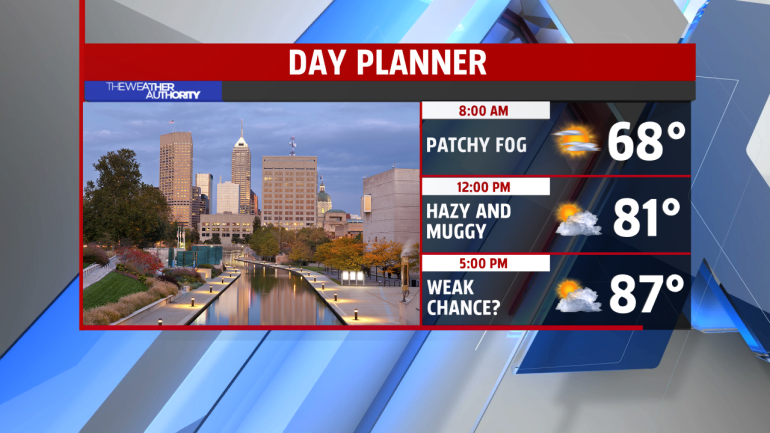 A toasty afternoon on the way with highs in the upper 80s! An isolated evening shower is possible but there will be a lot of dry time with a mix of sun and clouds.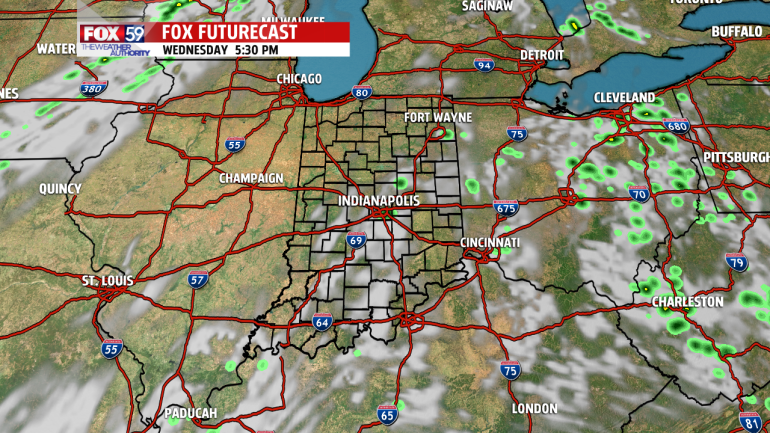 Th summer heat is sticking with us into the start of next week! Look at those temperatures, near 90º for the next 7 days! Fall begins on Friday but we won't be feeling like Fall at all.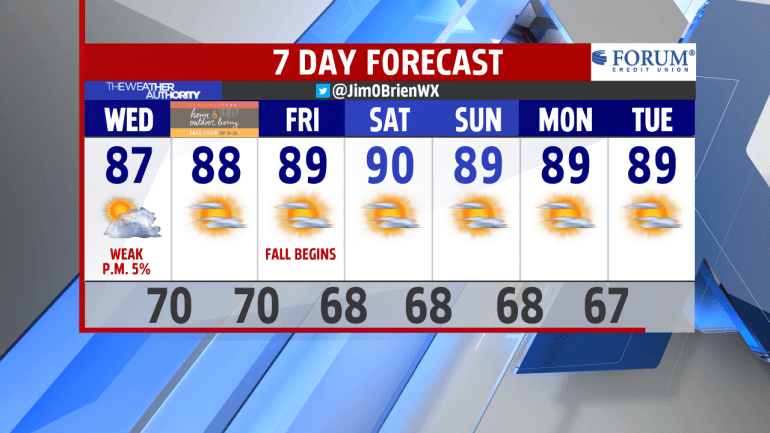 Hurricane Maria is now a category 4 with sustained winds of 155 mph. Maria will be moving over southeastern Puerto Rico in a couple of hours.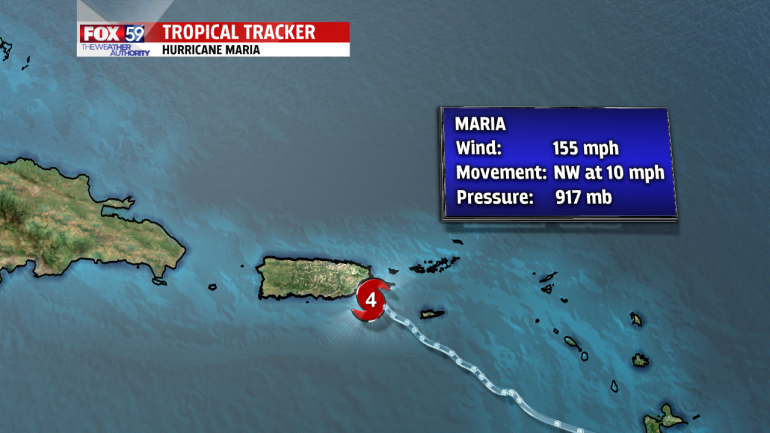 Maria will remain a major hurricane as it passes off to the north of the Dominican Republic and then heads north into the Atlantic ocean.