This is an archived article and the information in the article may be outdated. Please look at the time stamp on the story to see when it was last updated.
Put another tally on the board. We've racked in another 80° day for this month. That makes 18, so far. The most 80°+ days we've had in an May is 21. We're looking to take the number one spot for that PLUS likely the number one spot for the warmest May on record.
Tonight will be warm and comfortable. Temperatures dropping to the lower 70's before midnight.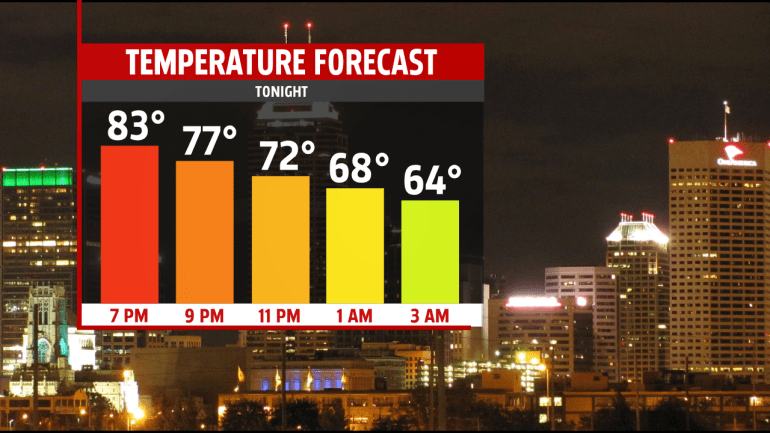 Don't miss your chance to see the International Space Station fly overhead. Skies will be mostly clear. Look for it to enter the WSW sky at 9:25 PM.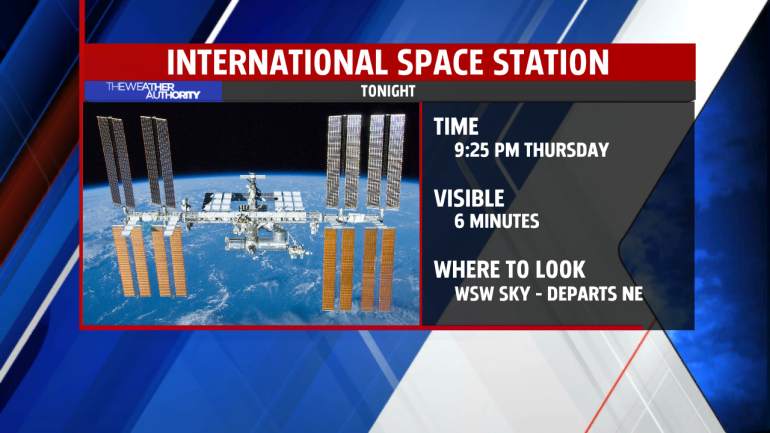 Tomorrow, Carb Day, will be a hot one. However, humidity will still be low so it won't feel too muggy just yet.
The humidity and the chance for rain arrive Saturday. A few spotty showers are possible early.
Better chances for rain will come into the afternoon hours. However, most of us will stay dry. Showers that do pop-up should move along quickly but a few brief, heavy downpours are possible in the area.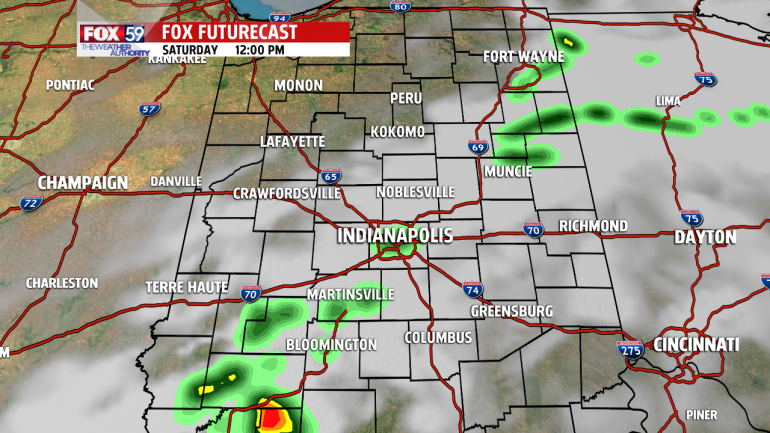 Rain chances will be around from the weekend through at least mid next week. However, it's not a lot of rain. There will be many, many hours of dry time. It is likely that less than 30% of the area will see rain on Saturday and then coverage drops off into early next week. Better rain chances arrive again Wednesday night into Thursday.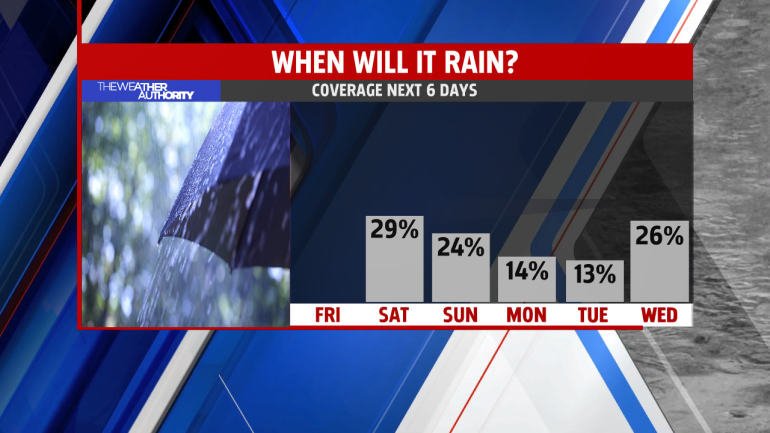 We will finish off the month of May with more heat. We could see our first 90° day of the year by Memorial Day.