This is an archived article and the information in the article may be outdated. Please look at the time stamp on the story to see when it was last updated.
By Jim O'Brien
There will be more heat and humidity in the works Tuesday that will make for an uncomfortable afternoon.  It could quite possibly be the hottest day of the year today.
The hottest days of 2014, so far, came on June 19 and 23, when readings reached 88 degrees both days officially in the city.
Regardless if we hit 90 degrees or not today, expect some pretty intense hours of heat, so take it slow!  The core of the hottest will remain out west.  There is no doubt the summer's heat has really been absent this month!  July will fall in the top five coolest of all time, if not no. 1 by July 31.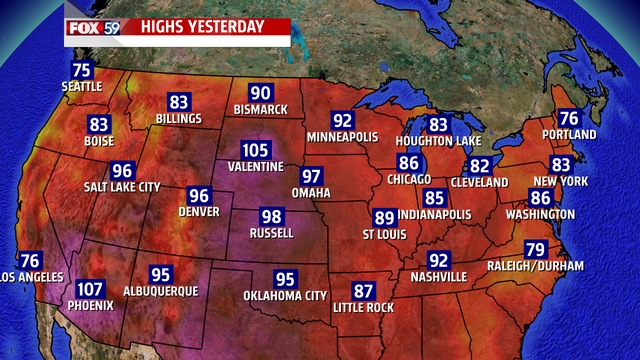 Another cool down will arrive Wednesday, with rain and storms scattered across the state.  Some storms could be strong, but nothing widespread severe is anticipated!