This is an archived article and the information in the article may be outdated. Please look at the time stamp on the story to see when it was last updated.
INDIANAPOLIS, Ind. --Good Wednesday afternoon! Today marks the sixth day in a row Indianapolis has had 60+ degree weather. This is also the 8th 60+ degree day in Indianapolis this month, tying the current record of most in any February from 1976! The high temperature in Indy today was 69 degrees and just one degree shy of tying a record 70 degrees from 1922. This is also the warmest we've been all year in the city and the warmest since November 18 of last year.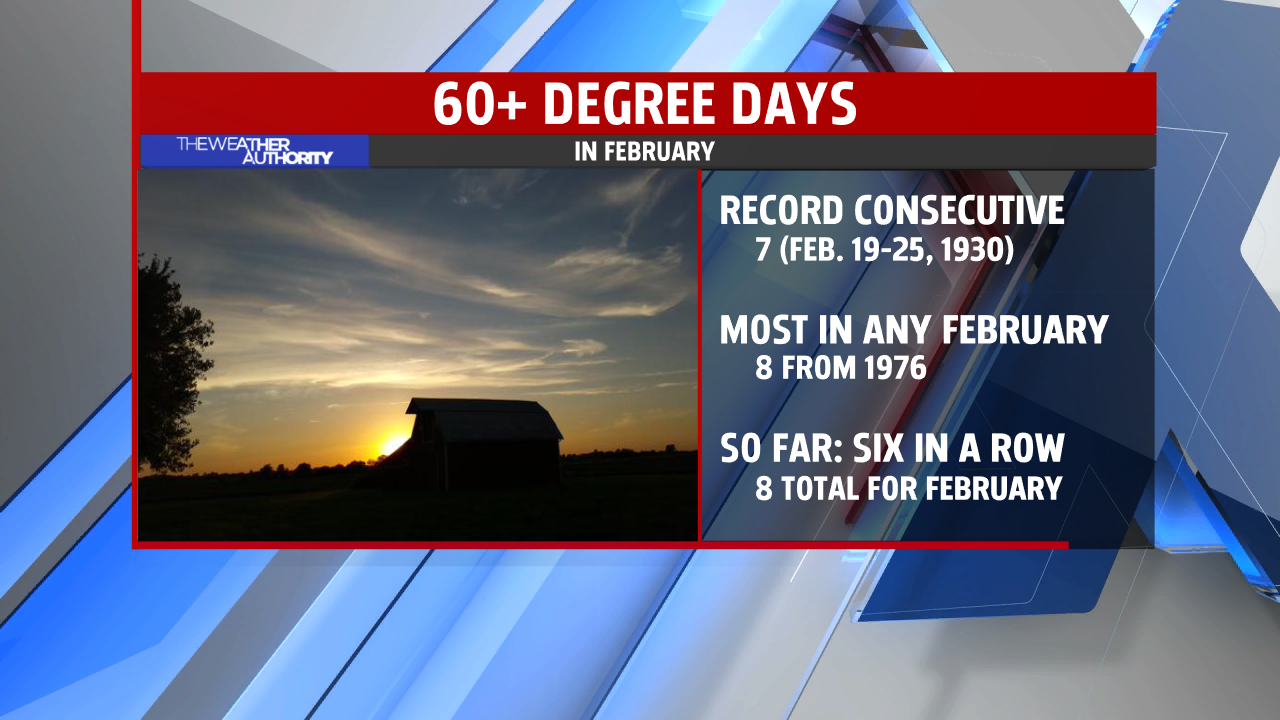 Indianapolis also had a record-high minimum temperature of 50 degrees recorded on Tuesday. This beats the previous record of 49 degrees from 1878. The average monthly temperature is currently 41.2 degrees and 10.1 degrees above average as of the 21st. This marks the 3rd-warmest February on record if the month ended on the 21st.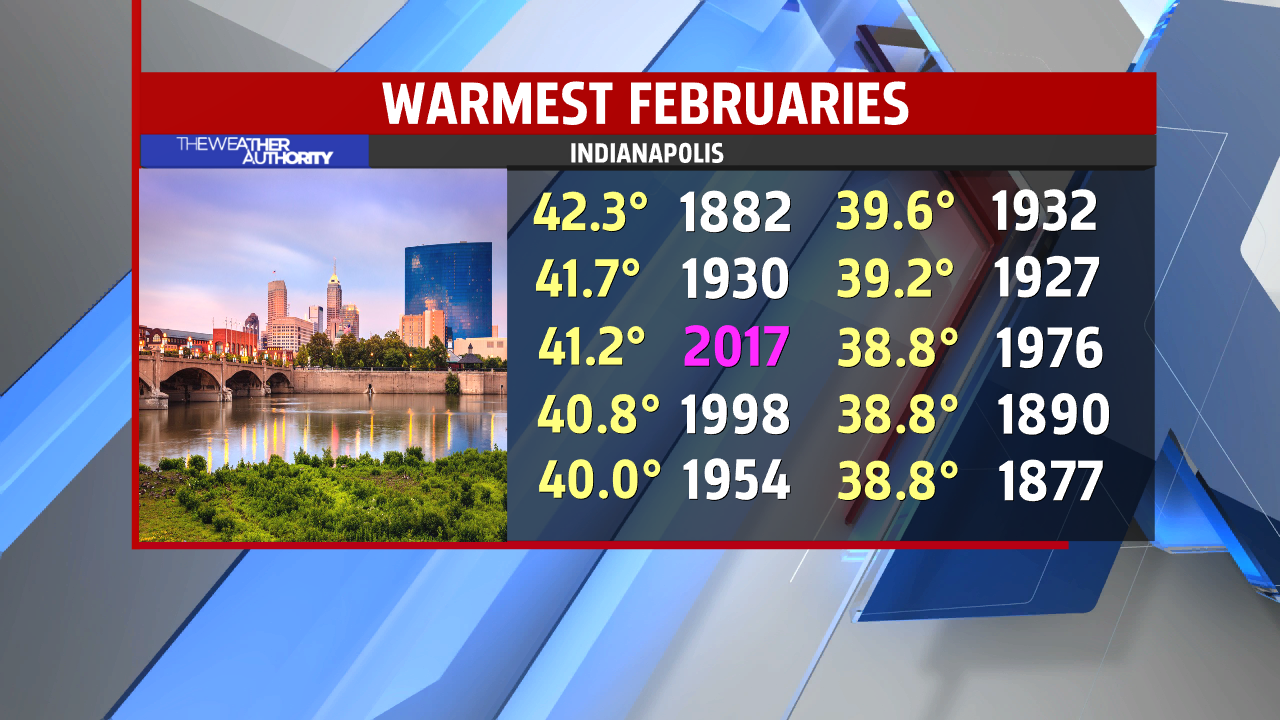 Tonight I'm tracking lows back in the low to mid-50s with more fog setting up. Thursday will bring a mostly cloudy sky with a chance of showers and possibly a stray thunderstorm. Temperatures will be back in the upper 60s. Thursday looks to mark the 7th day in a row of 60+ degrees and would tie the record consecutive number dating back to 1930.
Friday will bring a threat for severe weather. Right now, it looks like we'll start the day mostly cloudy with very windy conditions. Winds may gust to 40 mph outside of any thunderstorms. As instability increases with temperatures getting into the 70s in the afternoon, the chance of storms will increase. Moisture is definitely plentiful and other ingredients favor a threat for severe thunderstorms. Be weather aware, especially in the late afternoon and evening. Model data shows a squall line (or line of thunderstorms) moving into the area in the evening. This will pose a risk for heavy rain, damaging winds and possibly some hail. However, if storms can develop ahead of this squall line, there's a chance one may produce a tornado. We're watching this setup carefully.
A cold front will move in Friday night and end the severe weather threat from west to east. Temperatures will fall during the day on Saturday and by evening, we may see some light snow!
Sunday looks dry with moisture moving in Sunday night into Monday. We'll get warmer by mid next week with highs back in the 60s! --Danielle Dozier