This is an archived article and the information in the article may be outdated. Please look at the time stamp on the story to see when it was last updated.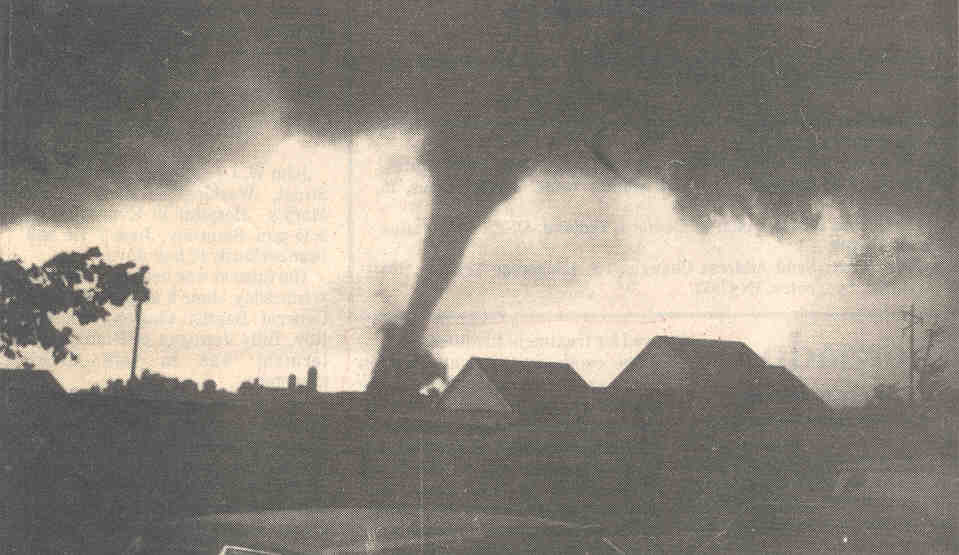 Twenty-six years ago, a tornado outbreak tore through Indiana, destroying homes and killing eight people.
The June 2, 1990 tornadoes set the record for the most amount of tornadoes in a single day in Indiana. Thirty-seven tornadoes were reported, with Petersburg, Ind. getting hit the worst. Six Hoosiers died there with at total of eight in the state. Twelve people died across the Midwest.  More than 300 homes were destroyed from the outbreak.
It was the worst tornado spawn of tornadoes that we've ever had on record (37) and it happened in a short period of time, in only a matter of hours.  5 Tornadoes were classified (at the time and before the enhanced scale) as F4 with winds of over 200 mph.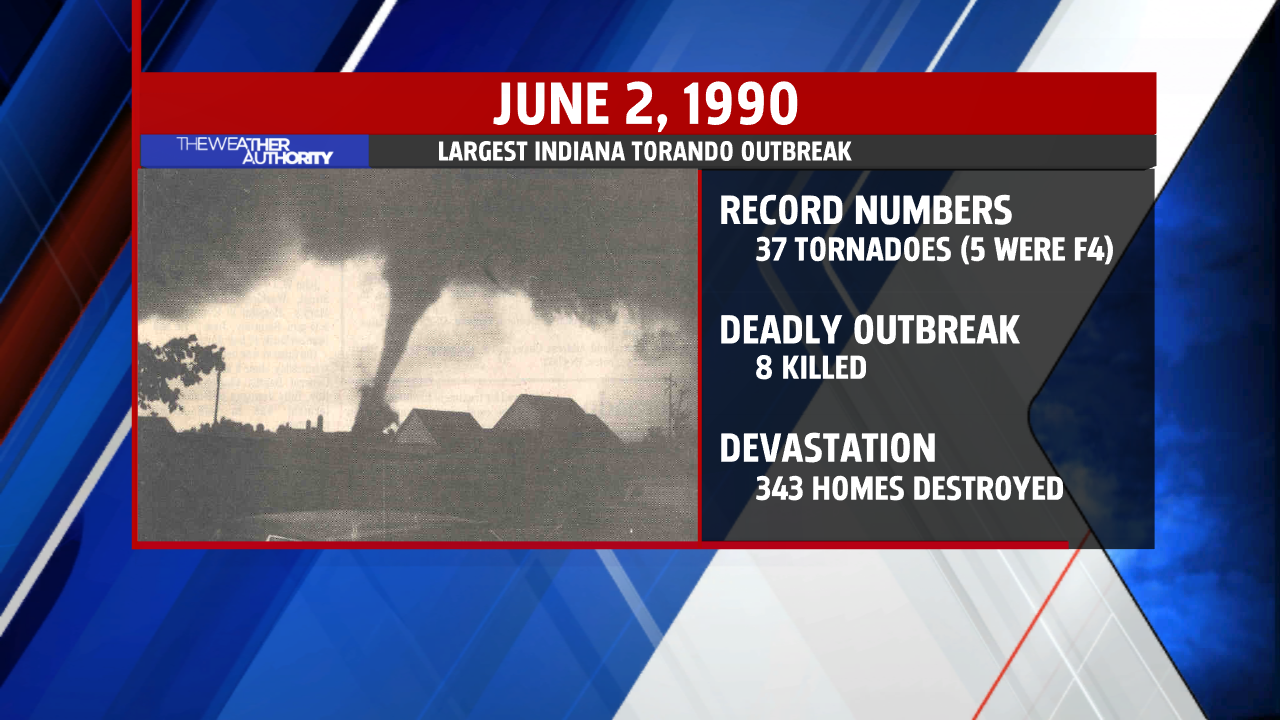 That outbreak helped set the standard for tornado outbreaks during spring and summer months.
April, May and June are your highest occurrences of tornadoes with June being the maximum and June 1990 lived up to that.
In Indiana, we're running behind our three year average. We've had 8 tornadoes touch down in the state so far this season and we average about 22 per year.
While June is the most popular month for tornadoes, a pattern change is beginning soon and may not produce tornado like activity. Thunderstorms are possible Saturday, but storms may not reach tornado-like intensity.
Tornadoes in Indiana don't only happen in June. In November 2013, a tornado destroyed homes and buildings in Kokomo, Ind.  That outbreak was the second largest ever in state history with 30 tornadoes November 17.
It doesn't matter what time of the year it is to have a massive tornado outbreak. Whether it's June, like we had in 1990, or November, like we had back in 2013.
There will be tornadoes and there have been tornadoes in each and every month during the year in Indiana–January and even in December when we have some of those rare unique storms. Last December produced severe storms just two days before Christmas.